Oval rugs: what are their characteristics? How are they made? How and why choose them?
Design — Home —
Sep 08.2023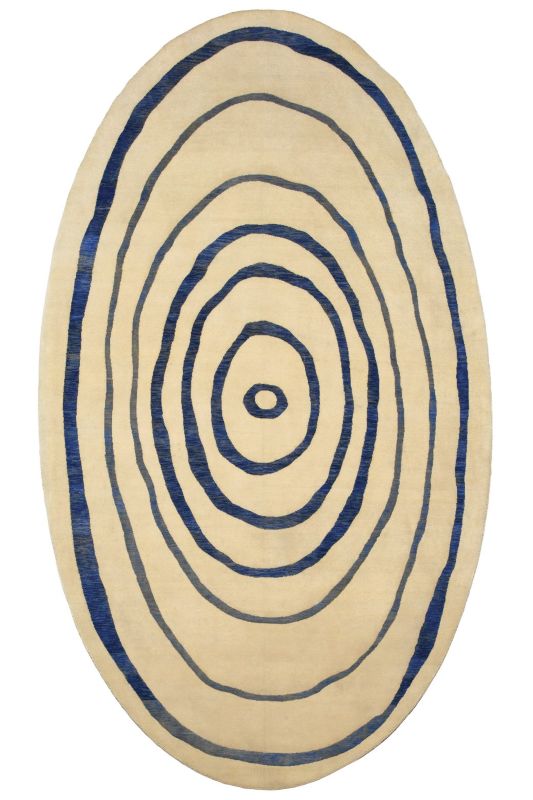 Why not furnish your home with oval rugs? Indeed, this solution is an excellent choice when you want to create an elegant space with a dynamic atmosphere, both indoors and out.
Thanks to the versatility of the solutions on the market and the advantages offered by this particular shape, these textiles are a great resource for interior designers. Let's see why.
What are all the advantages of oval rugs?
If you are considering furnishing with oval rugs, you should bear in mind that these models have a smaller footprint than rectangular models, which are the most common and most popular. This means that oval carpets also fit perfectly in small or irregularly shaped spaces, such as corridors or rooms with unconventional shapes, i.e. all rooms in which rectangular rugs would be excessive.
Thanks to their original shape and soft lines, oval carpets can create a feeling of movement and dynamism in the room, breaking the monotony of straight lines. In this sense, combining an oval rug with square furniture can soften the look of the room and create a nice balance of shapes.
Versatility is another strong point of oval rugs. As well as being able to furnish many different rooms in the home, from the living room to the bedroom, via the study and dining room, these rugs are able to adapt to a long list of furnishing styles. A plain-coloured oval rug, for example, fits nicely in a room with classic furniture lines as well as in a modern space. An oval piece in pastel or bright colours, on the other hand, is consistent with a boho or minimalist style space.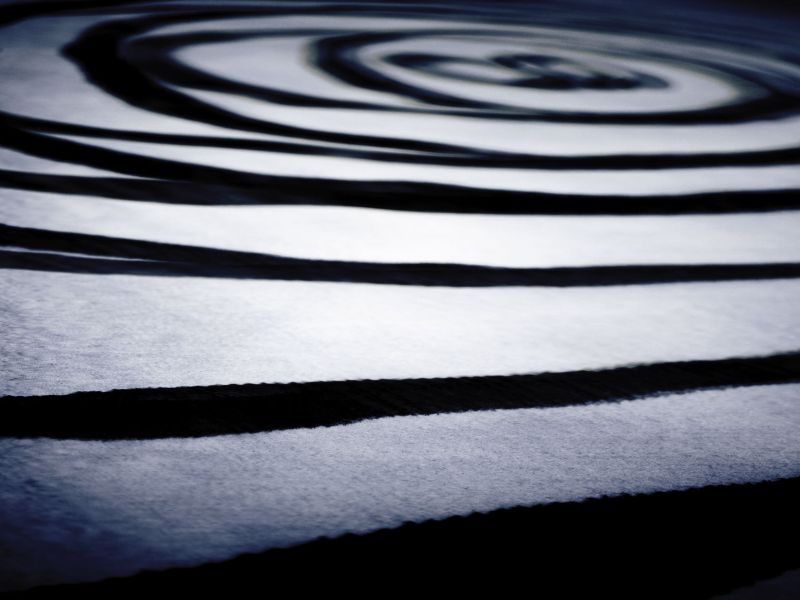 How to use oval rugs in home furnishing?
Oval rugs are an extremely versatile piece of furniture and can be used to enhance the look and functionality of both indoor and outdoor living spaces.
Thanks to their tapered shape, oval rugs are the perfect solution whenever narrow, elongated spaces need to be furnished. When there is a small entrance hall, for example, an oval rug can create a cosy and chic space, becoming the focal point of the room and acting as a unifying element between the other furniture elements.
The elongated shape of these artefacts also fits naturally into short corridors: instead of placing a runner or a rectangular runner in this space, one can warm up the atmosphere with an oval rug, which has a softer and more intriguing appearance.
In the living room, the most common solution is to place the oval rug under the table. The best combination is with oval-shaped designer tables, such as Saarinen's Tulip, for example. Co-ordinating the shape of the rug with that of the table creates a comfortable space in which to eat meals, delimiting the area in an elegant way.
An oval-shaped piece can also find a place in a living room. In this space of the house, it is preferable to opt for large rugs , to be placed under the sofa. The piece can thus occupy the entire area occupied by the sofa and armchairs, allowing for a large and comfortable relaxation area.
Finally, do not forget the bedroom. Here, oval rugs can be used as bedside rugs, if small models are preferred, or at the foot of the bed, if one large rug is preferred. For best results, it is necessary to check that the shape of the individual item is consistent with the style of the furniture and that there is a good overall colour balance.
Another tip? Oval rugs can also be a great help when furnishing terraces, gardens or a patio. In the outdoor areas of the house, this kind of artefact allows you to create a comfortable and elegant ambience without having to resort to elaborate solutions.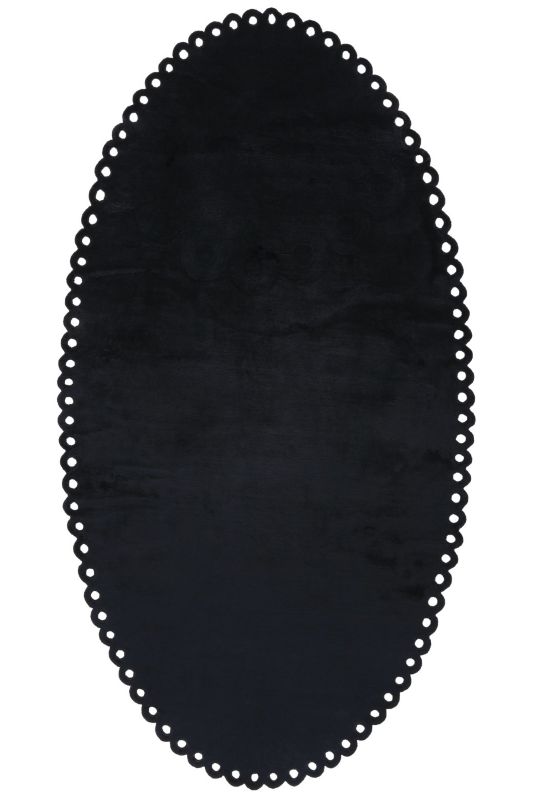 What type of oval rug should be chosen according to the style of the décor?
When it comes to choosing the type of oval rug to use in your home, you should always keep in mind what kind of end result you expect to achieve. Based on this, the most suitable material and style can be selected from the many different options available.
For example, those who love classic lines can opt for oriental rugs, which are naturally elegant and timeless. If, on the other hand, you want to emphasise modern choices in interior design, you can go for contemporary style models, characterised by the presence of abstract designs, the predominance of plant-based materials and the original use of colours.
It is precisely the colours of the rugs that are one of the aspects to pay most attention to. Solid-coloured designs, for example, are perfect if you are looking for a piece that provides an accent of colour without becoming the focal point of the room. Rugs with an abstract design, on the other hand, are the right choice for adding a touch of creativity to a location.
When special requirements arise in terms of design, colour or size, it is always possible to resort to creating a custom-made oval carpet . This makes it possible to create an artefact with characteristics that are perfectly suited to the specific requirements of the project. This results in a unique and highly customised space for the client.
Nodus creates prestigious rugs.
Bring luxury into your home!
>>> CONTACT US! <<<

Nodus has reinvented the luxury rug. It was in fact the first brand to propose the concept of the rug as a work of contemporary art.
Nodus has always created exclusive products that furnish the most beautiful homes in the world. Do you want to make your home inimitable as a work of art?
Bring a hand knotted rug of the highest quality and design into the spaces of your daily life! Give your family and the people you love the beauty of a dream masterpiece! Every piece of Nodus is designed by famous Designers, making it recognisable and prestigious. In this way, each rug is unique: you will not find another one like it. Like all beautiful and unrepeatable things, one piece in the Nodus collection sets you apart and speaks to others about your taste and elegance. CONTACT US!