Largest area rug: what are they? How can a large carpet be combined with different furnishing styles?
Design —
Jun 17.2023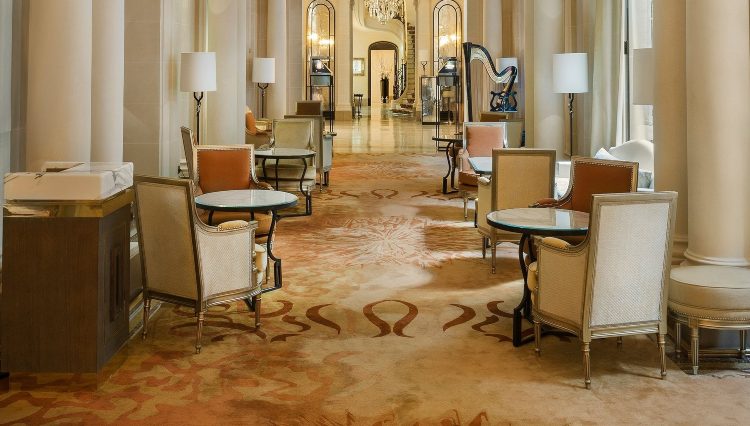 Furnishing with largest area rug can be a good idea in different circumstances. When decorating large spaces, for example, or when you need to protect or cover the floor of an oversized room.
Let's start by noting that the use of such textiles makes it easier to define spaces, gives the room an elegant look and allows for a unique character to the room, thanks to the mix of colours, textures and patterns. These benefits are very obvious, but they are certainly not the only ones.
What are the advantages of furnishing with largest area rug?
Furnishing with largest area rug can radically transform the appearance of a space and offers several advantages, which are appreciable on both the aesthetic and functional side.
First of all, largest area rug can define and subdivide spaces very effectively. This characteristic is especially appreciated in an open-plan environment or in large rooms. In these large and spacious rooms, placing an oversized carpet can for example help to create distinct zones, delimiting the space for the living room, dining room or conversation area. Thanks to the work of separating spaces performed by the individual items, it is possible to give structure and coherence to the overall décor, creating a pleasant sense of order and organisation.
The presence of a large carpet, given the size of this artefact, immediately jumps out at you. Even when extra-large carpets have a simple and essential design, they give the interior a luxurious look and an air of grandeur. This kind of textile product is also perfect for large dining rooms, lounges or studies. That is, for all those rooms where a smaller carpet might seem rather disproportionate.
Largest area rug are also a good solution when the floor of the room needs to be covered because it is damaged or because it is very delicate. In such cases, choosing a very large carpet, which covers a large part of the perimeter of the room, gives the room a new look. Placing a modern artefact in a room in a historic building, for example, allows the room to be modernised. Conversely, choosing an oriental carpet in a contemporary mansion helps to give the space a traditional air.
In addition, large carpets offer an excellent opportunity to experiment with colours, patterns and textures. If you want to emphasise the centrality of the carpet in your décor, you can choose from designs with bold patterns or those with original textures, such as embossing.
How to furnish a location with largest area rug?
If you decide to furnish a location with largest area rug, you need to be particularly careful, as the risk of an unharmonious end result is high. In order to best match this type of artefact with the furniture, it is necessary to take into account the particularities of each room in the house.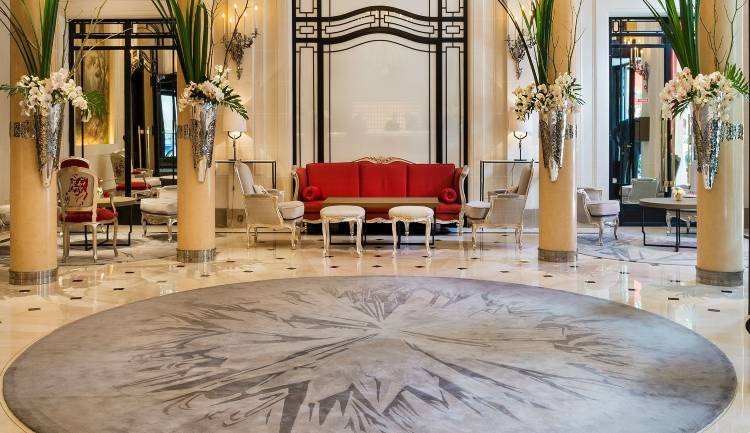 In a living room, the oversize carpet can cover the entire area between the dining table and the sofa. Such a solution ensures continuity between spaces and gives the room a very warm and comfortable atmosphere. For a well-balanced result, it is advisable to choose a piece whose colours harmonise with those of the surrounding furniture and whose pattern or texture is consistent with the style of the location.
Another place in the home where an extra-large carpet can be placed is the bedroom. In this case, the result is cosy and luxurious. Ideally, the artefact should be placed under the bed, to cover the area where one rests. For the bedroom, it is preferable to choose a model made of a fabric that is pleasant to the touch and with a workmanship that leaves the carpet soft. Long pile wool and tafted pieces are perfect in this respect.
Largest area rug are the most natural furnishing solution for decorating a large study or office. Such a carpet can be used to cover the floor and give a professional look to the room, but also to shorten the distances between different pieces of furniture in the room.
What styles should be used for largest area rug?
In order to create an optimal contrast between largest area rug and furniture, it is important to consider the stylistic coherence of the whole.
In a room furnished with modern furniture design, a carpet with clean lines and neutral colours may be the best choice if you want to achieve a result that is first and foremost understated and elegant. If, on the other hand, traditional furniture is present in the room, the best result can be achieved with an artefact with an oriental motif.
In a large open space with a contemporary style, one can focus on carpets with a simple and minimalist design. In such a location, a balanced result can be created by combining Nordic furniture with large carpets in subdued shades such as grey, white and black. To give the ensemble some movement, one can consider largest area rug with a very simple geometric pattern. Or those with an abstract design.
Nodus creates prestigious rugs.
Bring luxury into your home!
>>> CONTACT US! <<<

Nodus has reinvented the luxury rug. It was in fact the first brand to propose the concept of the rug as a work of contemporary art.
Nodus has always created exclusive products that furnish the most beautiful homes in the world. Do you want to make your home inimitable as a work of art?
Bring a hand knotted rug of the highest quality and design into the spaces of your daily life! Give your family and the people you love the beauty of a dream masterpiece! Every piece of Nodus is designed by famous Designers, making it recognisable and prestigious. In this way, each rug is unique: you will not find another one like it. Like all beautiful and unrepeatable things, one piece in the Nodus collection sets you apart and speaks to others about your taste and elegance. CONTACT US!