Hand knotted rug runner: what are its characteristics? When to choose it?
Design — Home —
Apr 07.2023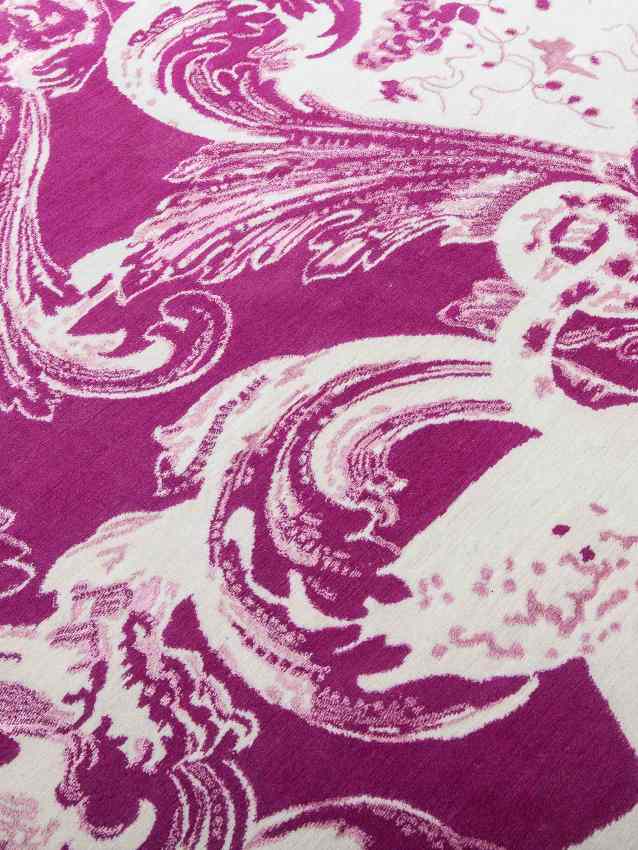 A hand knotted rug runner is an excellent choice for decorating various spaces in the home, particularly those with elongated shapes and high traffic such as hallways, stairways and entrances.
These spaces often wear out rather quickly due to the continuous passage of people, and there is a need for textiles with a neat appearance and a strong, durable structure. The hand knotted rug runner meets exactly this need. Let's see why.
What are the characteristics of hand-knotted runners that you need to know?
A hand knotted rug runner is a small handmade masterpiece. It is made entirely by hand, using ancient techniques and knowledge that have spread throughout Asia and been passed down from generation to generation.
The main strength of the handmade runners is their uniqueness: each model has an original design and imperfections due to the handwork.
It is precisely the origin of these artefacts and the way in which they are obtained that distinguish hand-knotted patterns from those made by machine or industrial processing.
In the production of hand-knotted runners, high-quality materials such as wool, silk or cotton are used. These fibres are carefully selected, taking into account their softness, durability and strength, in order to find the most suitable mix for the specific requirements to be met. After being dyed, with natural or synthetic pigments, the fibres are knotted around the warp to create the chosen pattern.
The hand-knotting technique used to create the hand knotted rug runner ensures that each knot is tight and even, which gives the product a compact, uniform and durable surface. This process requires many hours of work, which are necessary to ensure that the design is reproduced correctly and that every detail is perfect.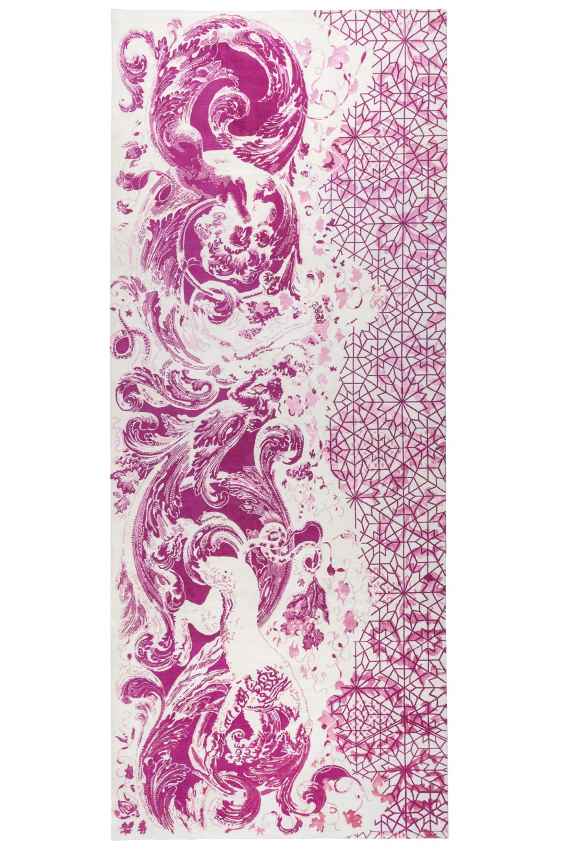 Which spaces in the home should be decorated with a hand knotted rug runner?
The space in the home where it is most common to find a hand knotted rug runner is the hallway. The generally narrow and elongated shape enhances the handmade product and brings out its colours and design. In addition, the runner also has the merit of giving personality to an area of the home that is often bare and difficult to furnish.
Carefully choosing the design of the runner to be used in the corridor makes it possible to define the space more precisely and to create a visual path between the various rooms in the house. For these transitional rooms, the best choice is to go for a textile with a geometric or floral design, if you want to create an attractive and traditional effect, or an abstract design with a contemporary and versatile look.
Hand-knotted runners may also prove to be the right choice for decorating interior staircases in the home. In addition to protecting the steps from daily wear and tear, the individual runner enhances their appearance, adding colour and personality.
Finally, one can consider placing a rug in runner format in the entrance of the house. In this space, it is necessary to create a cosy and inviting atmosphere. Choosing a hand-knotted runner in warm colours and an Oriental-inspired design is often a good solution to add a touch of elegance to the entrance.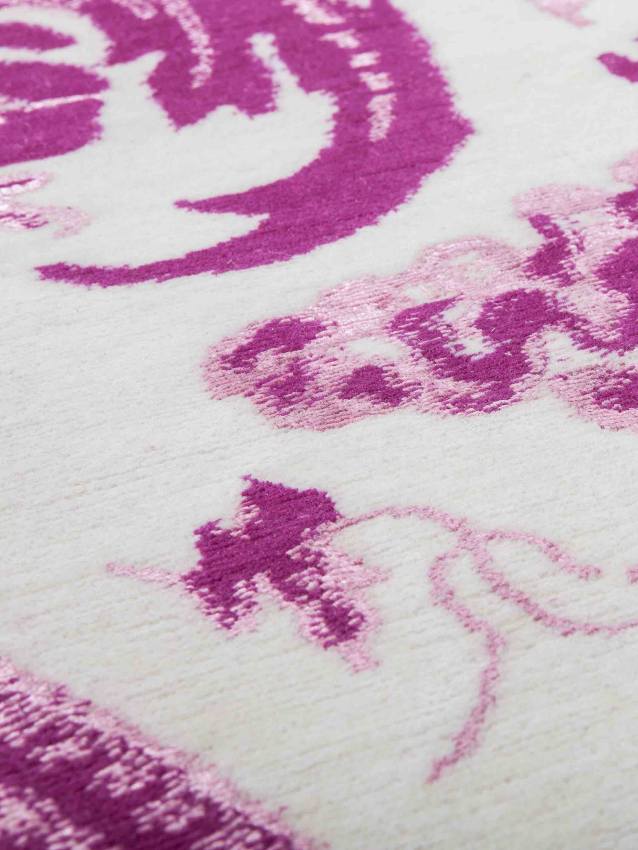 How to choose the right hand knotted rug runner for your specific home?
Choosing the right hand knotted rug runner for a home requires a bit of planning and research. First of all, it is important to measure the space where you want to place the artefact and choose the most suitable size and shape.
Typically, runner rugs are narrow and long, but the shape can vary depending on the needs and characteristics of the area to be furnished. If you need to furnish spaces of a particular size, you can opt for made-to-measure rugs , which can fit perfectly in any room.
When choosing the style, it is important to take into account the existing furnishings and to choose models which, as a whole, ensure good harmony. For hand-knotted runners, traditional or modern designs can be used, and it is important to choose a style that suits one's personal preferences.
In terms of colours, too, the choices are diverse. You can go for bright and bold colours if you want to give the room a lively feel, or for more subdued and earthy tones if you want a more subtle and elegant result. The best shades are those that provide a good contrast with the furnishings in the home and that, in a certain sense, complement the colours already used.
Wool is the most common material for a hand knotted rug runner and is often chosen for its strength and durability. Valuable alternatives to wool and to keep in mind when furnishing a home are fleeces made of cotton, silk or other natural materials such as jute or hemp.
Nodus creates prestigious rugs.
Bring luxury into your home!
>>> CONTACT US! <<<

Nodus has reinvented the luxury rug. It was in fact the first brand to propose the concept of the rug as a work of contemporary art.
Nodus has always created exclusive products that furnish the most beautiful homes in the world. Do you want to make your home inimitable as a work of art?
Bring a hand knotted rug of the highest quality and design into the spaces of your daily life! Give your family and the people you love the beauty of a dream masterpiece! Every piece of Nodus is designed by famous Designers, making it recognisable and prestigious. In this way, each rug is unique: you will not find another one like it. Like all beautiful and unrepeatable things, one piece in the Nodus collection sets you apart and speaks to others about your taste and elegance. CONTACT US!