made to measure rugs and runners the guide to choosing them
custom rugs —
Jun 30.2022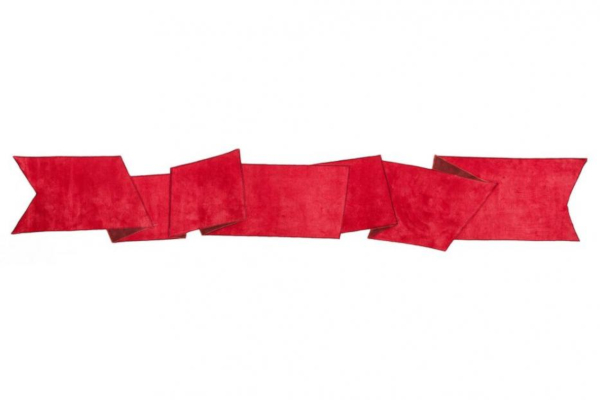 Incorporating made to measure rugs and runners into the home is an option to consider, if the client's desire is to have custom furniture. It should also be considered in cases where ad hoc solutions are needed due to structural constraints or special requirements.
In some cases still, the choice of having furniture on demand is driven by the desire to build a specific style, while in other cases it is a necessity due to the structure and particularities of the space to be furnished. Either way, thanks to runners and rugs with custom sizes and designs, you can achieve splendid results in any room of the house.
Why should you choose made to measure rugs and runners?
The ultimate goal of any interior design project is to make the rooms in the house comfortable and aesthetically pleasing. Luxury cdi rugs and runners ontribute to achieving this primarily through their aesthetics, but also by relating to the other items used to decorate the room, such as furniture and accessories.
Choosing made to measure rugs and runners is the best way to find the perfect balance between all the elements in the decor. Not only that, requesting custom patterns allows you to get exactly what you need.
Customization can concern the materials used, the size of the model or its design. One can also decide to commission the creation of rug sets, either to be used in one room or to be distributed in various rooms of the house. One can then take a cue from an existing rug and request a few modifications, creating different color combinations or transforming a short-pile artifact into a long-pile one or vice versa.
Being able to request made to measure rugs and runners is crucial, for the success of the furnishing project, especially when dealing with spaces of non-standard sizes and dimensions. In a loft, for example, there will be a need for larger rugs and runners. On the other hand, in rooms that have irregular dimensions, you will be able to include patterns with original shapes.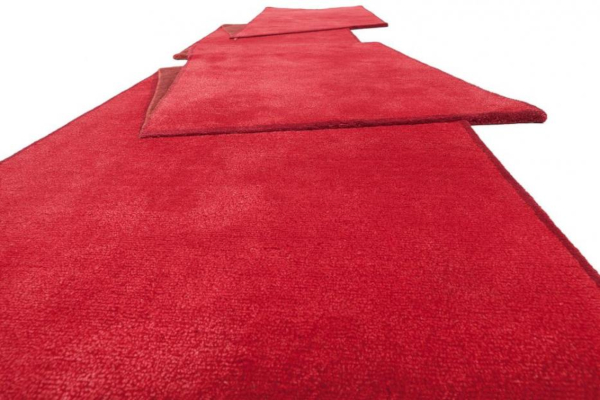 What spaces in the house can be furnished with made to measure rugs and runners?
Custom runners and rugs can go to embellish the decor of various places in the house. Typically, runners are used in narrow and long spaces. Typical examples are hallways and stairways, but runners can also be successfully used to decorate kitchens, especially those with islands, and bedrooms, making use of them on either side of the mattress. Even outdoors, a runner can be the right solution to fill patios and gardens with color and increase comfort.
When the room is larger in size, people generally choose to furnish it with one or more rugs. Arranged spaced from furniture or placed under coffee tables, sofas or beds, custom rugs complement the room's decor and give it a harmonious look. Outdoors, custom rugs can find a place on a patio or gazebo and create a comfortable space dedicated to relaxation. All this also applies to runners, which are ideal for certain setting needs.
What do you need to consider when requesting made to measure rugs and runners?
If you are considering ordering made to measure rugs and runners, do some research to arrive at your appointment with the interior designer with a fairly clear idea of what you want. Always remember that the ultimate goal is to create a comfortable home environment by choosing furniture that can enhance the particularities of each room in the home.
This can be achieved by acting on various aspects of the carpet, starting with the colors and design and ending with the shape. From this point of view, you can establish a common thread that guides the choice of all the carpets in the house, or you can decide to give a distinctive look to each room, choosing artifacts capable of giving a unique accent to the room, even deviating from the choices made in other spaces of the house.
In this sense, contemporary art rugs and runners guarantee a wide freedom of choice: from the simplest and most monochromatic designs to patterns rich in details, it is possible to request the creation of patterns capable of adapting perfectly to any context.
Since each rug and runner is handcrafted, creating the design by knotting individual colored threads, it takes a few weeks or several months for more complex designs. If you require all the runners and rugs in your home to be custom-made, you need to move well in advance to be sure that the products will be delivered on time to the project timeline.
Nodus creates prestigious rugs.
Bring luxury into your home!
>>> CONTACT US! <<<

Nodus has reinvented the luxury rug. It was in fact the first brand to propose the concept of the rug as a work of contemporary art.
Nodus has always created exclusive products that furnish the most beautiful homes in the world. Do you want to make your home inimitable as a work of art?
Bring a hand knotted rug of the highest quality and design into the spaces of your daily life! Give your family and the people you love the beauty of a dream masterpiece! Every piece of Nodus is designed by famous Designers, making it recognisable and prestigious. In this way, each rug is unique: you will not find another one like it. Like all beautiful and unrepeatable things, one piece in the Nodus collection sets you apart and speaks to others about your taste and elegance. CONTACT US!