Viscose rugs pros and cons: a guide to choosing a viscose rug for different interior design needs
Materials and techniques —
Jul 28.2023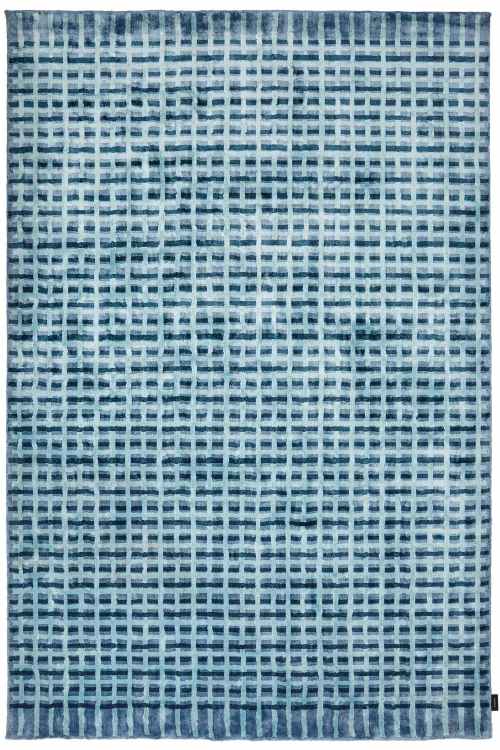 In today's post, we want to talk about the Viscose rugs pros and cons. Specifically, these artefacts are an option to consider whenever you want to furnish your home with elements that look elegant and sophisticated.
In particular, viscose is noted for having characteristics similar to those of silk but, unlike silk, is much less expensive and easy to produce. Viscose rugs are made from cellulose yarn, which is then processed and dyed with natural or synthetic dyes.
What are the pros of viscose rugs?
In our discussion of the Viscose rugs pros and cons, let us start by considering the benefits of viscose rugs. Viscose pieces have unique characteristics that make them a very attractive option. One of the main advantages of this kind of fine carpet is its versatility. Since viscose is a very thin yarn and easy to colour, one can create very elaborately designed rugs, rich in detail and colourful nuances . The reduced thickness of the carpet also means that patterns of very different shapes and sizes can be created. This means that, whatever the result you want to achieve, you can always easily find the ideal viscose carpet to achieve it.
Among the pros of viscose rugs is their characteristic appearance, which is very similar to that of silk. In fact, even though it is made from cellulose, viscose manages to imitate the lustre and softness of silk very well. These characteristics give viscose rugs a very luxurious and sophisticated look that can add a real touch of class to any home environment.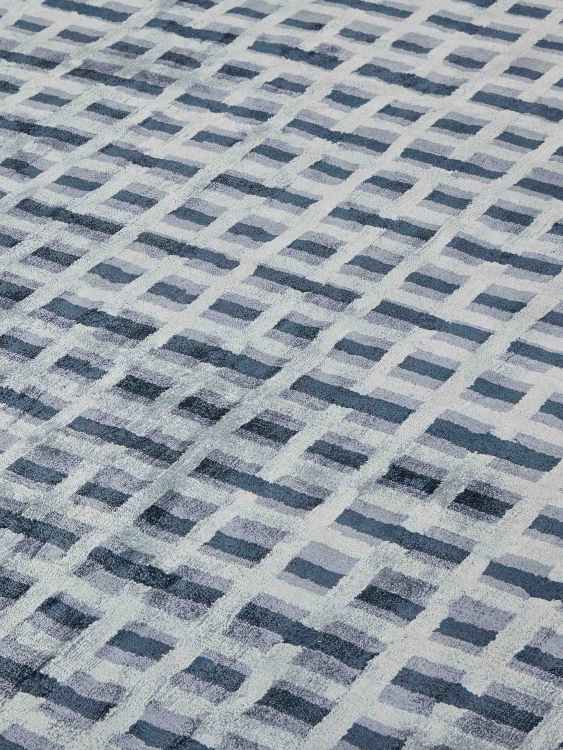 Among the advantageous aspects of viscose rugs is the fact that they are generally less expensive than silk pieces . Since silk is a high-quality material that is difficult to obtain in large quantities in a short time, its price can be quite high. Viscose rugs, on the other hand, can be made and customised in a short time and are a cheaper but equally elegant alternative.
It should not be forgotten, when discussing the Viscose rugs pros and cons, that this material is a thin and light yarn. In other words, it has the perfect characteristics to make beautiful rugs to hang on the wall.
What are the cons of viscose rugs?
While continuing to talk about the Viscose rugs pros and cons, let us now focus on the cons. In other words, we can say that products made of viscose, sometimes also referred to as rayon rugs, are undoubtedly versatile and naturally elegant. When considering the purchase of this kind of carpet, in addition to considering the many favourable points, one must also put on the scales the typical disadvantages of these products.
First of all, one has to consider that viscose is not a very durable material. Compared to other yarns used in rugs, such as wool or cotton, viscose is at risk of being damaged by wear, moisture and stains. Viscose rugs therefore require special care and maintenance if they are to retain their beauty over the years.
For these reasons, viscose rugs are not only particularly suitable for the wettest rooms in the home such as bathrooms and kitchens, but also for heavily trafficked spaces such as the living room and entrance hall.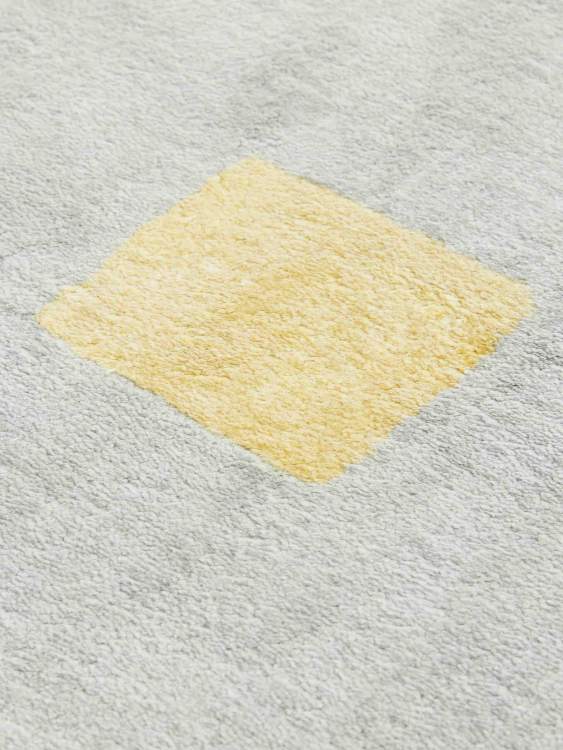 Also consider that viscose rugs are easily prone to staining. Since the fabric absorbs liquids very easily, if a coloured liquid such as coffee or wine falls on the carpet, the stain is difficult to remove, even if action is taken quickly.
The Viscose rugs pros and cons: what do you need to know if you want to furnish with them?
The Viscose rugs pros and cons certainly do not end here. If you are thinking of furnishing with a viscose artefact, bear in mind that this is an artificial fibre produced from natural materials (usually wood or cellulose).
Viscose has been used in carpet production for a long time and is particularly appreciated for its lustre and softness, aspects that make it similar to silk. However, rugs made of 100% viscose are rare, as this fibre is rather delicate and can suffer significant damage due to wear and tear or moisture.
More often, viscose is mixed with other fibres such as wool or cotton to produce elegant and durable rugs. These mixes make viscose rugs more suitable for everyday use and more resistant to wear.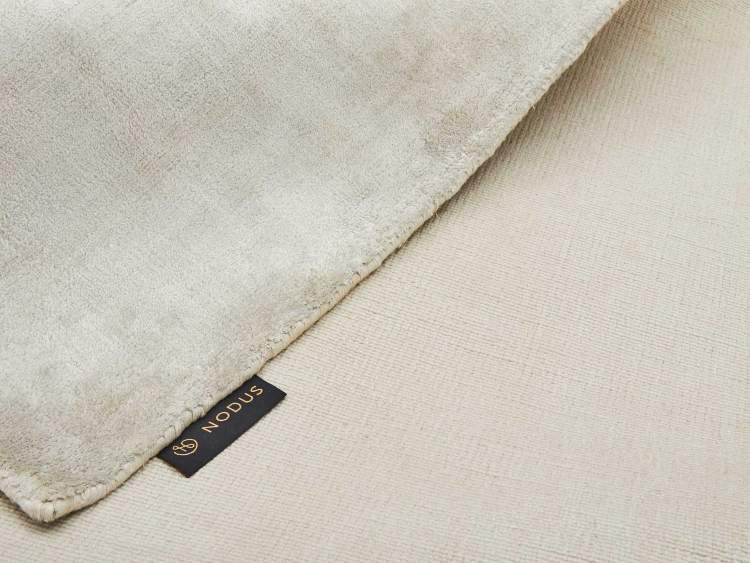 To achieve an optimal result, it is also important to consider in what kind of environment you choose to place the carpet. Due to their delicacy, viscose rugs are not the ideal choice for high-traffic areas such as the living room or entrance hall. Also considering that viscose is sensitive to moisture, it is best to avoid placing these rugs in rooms such as the kitchen or bathroom.
Considering the overall Viscose rugs pros and cons, we come to the conclusion that this type of product is an excellent choice to complete the furnishings of bedrooms or rooms with little traffic, such as studies or hobby rooms, where they can be appreciated for their lustre and softness, and for their ability to create an intimate and refined atmosphere at the same time.
Nodus creates prestigious rugs.
Bring luxury into your home!
>>> CONTACT US! <<<

Nodus has reinvented the luxury rug. It was in fact the first brand to propose the concept of the rug as a work of contemporary art.
Nodus has always created exclusive products that furnish the most beautiful homes in the world. Do you want to make your home inimitable as a work of art?
Bring a hand knotted rug of the highest quality and design into the spaces of your daily life! Give your family and the people you love the beauty of a dream masterpiece! Every piece of Nodus is designed by famous Designers, making it recognisable and prestigious. In this way, each rug is unique: you will not find another one like it. Like all beautiful and unrepeatable things, one piece in the Nodus collection sets you apart and speaks to others about your taste and elegance. CONTACT US!