Carpets with pattern designs: how to furnish rooms and locations with patterned artefacts
Design — Home —
Jun 09.2023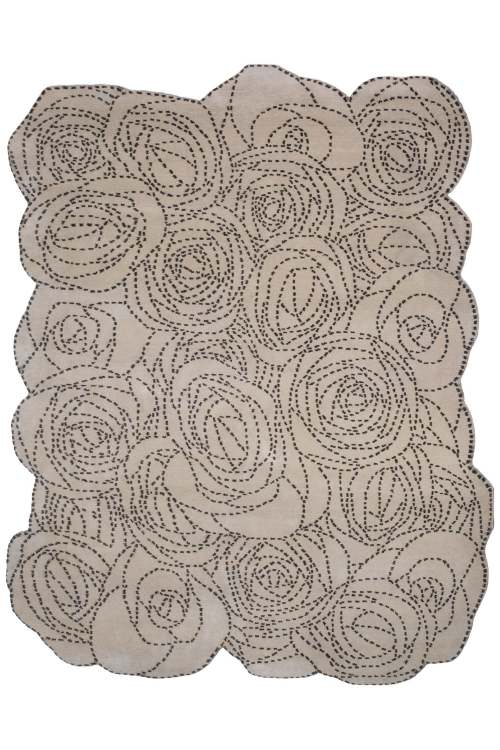 Furnishing with carpets with pattern designs is a fairly common choice. These textile artefacts are versatile and very practical, also because they can be adapted to very different furnishing styles. The same patterned carpet can find a place in a room with classic and sophisticated furniture, but it can also be placed in rooms with more modern and creative furnishing solutions.
Depending on your personal taste and needs, you can choose between carpets with more traditional decorative patterns or modern, contemporary patterns .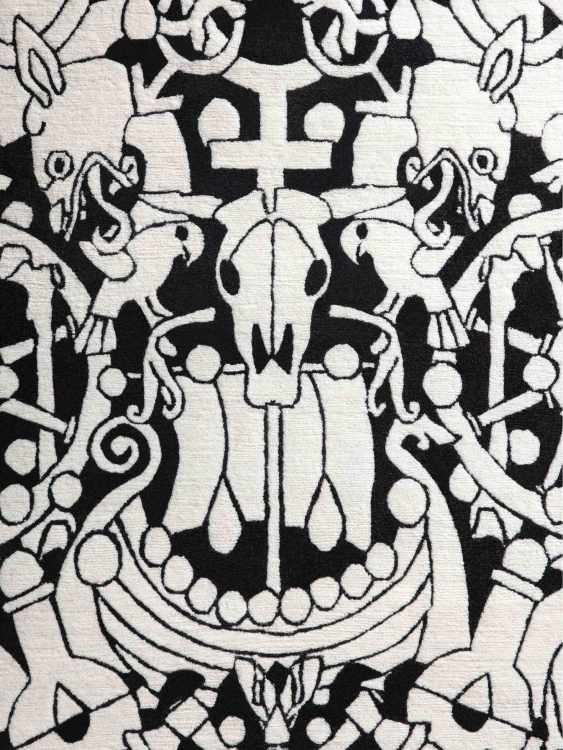 Carpets with pattern designs traditional
Carpets with traditional decorative motifs are a sophisticated and refined choice to complete the décor of a home. Among the most common patterns are medallion motifs, often used in the production of Persian carpets, as well as geometric patterns and decorations with Buddhist and Hindu symbols.
Medallion patterns are among the most common patterns in traditional Carpets with pattern designs. These patterns are characterised by the presence of a large decoration in the central field of the carpet, often round in shape, surrounded by smaller details that emphasise the shape.
In addition to medallions, Carpets with pattern designs traditional can present a rich variety of designs. Persian carpets, for example, are known for their rich floral motifs , often characterised by bright, vivid colours. Other traditional carpets, especially those produced in India or neighbouring countries, often feature symbols of Buddhist or Hindu culture. Among Oriental carpets with motifs, we should also not forget those produced in China, Tibet or Nepal. By observing these carpets one can gain valuable insights into the local culture and recognise auspicious or religious symbols.
The significance of carpets with traditional motifs often goes beyond their aesthetic beauty. Matching these carpets to the decor of the home is a delicate task that influences the way the room will appear.
To achieve an optimal result, attention must be paid to the colours and styles of the room. If the furnishings are already very rich and ornate, one can opt for a simpler carpet without sacrificing the addition of a touch of colour. Conversely, if the décor is minimalist, a carpet with more eye-catching decorations may be the ideal choice to create a focal point in the room.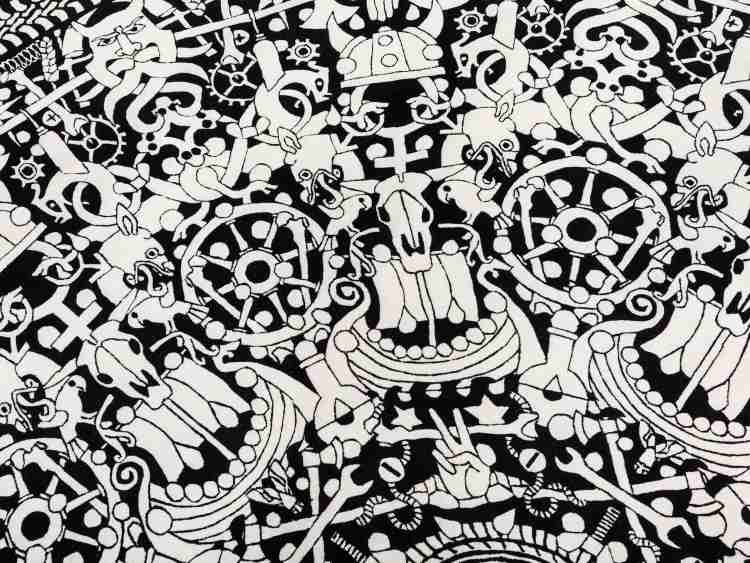 Carpets with pattern designs modern
Carpets with modern decorative patterns are often chosen by those who wish to add a fresh and original touch to their home furnishings. This type of carpet is often characterised by the presence of geometric lines and shapes, bright and contrasting colours. In general, modern motifs go ideally with contemporary style furnishings, such as Scandinavian design, Japanese minimalism and art deco.
Carpets with pattern designs modern are also perfect for lightening the look of traditional interiors. For example, a carpet with lively geometric patterns is perfect in a living room, especially when walls and furniture have light, neutral tones. In rooms with simple, linear furniture, carpets with decorative motifs fit in nicely. The presence of colourful patterns and obvious decorations attracts attention and balances out the simple lines of the furniture.
When it comes to the colours of the individual patterns, you can consider using shades that complement those of the furniture or offer contrasting combinations.
How to choose the right patterned carpet for your home?
Choosing the right patterned carpet for your home depends on various factors, such as the type of furniture in the room, the colour of the walls and the intended use of the room. Before buying a carpet, it is therefore important to evaluate these aspects in order to make the right choice.
Regarding the type of pattern, there are many options to choose from. If a traditional atmosphere is desired, one can opt for Carpets with pattern designs with medallion or Persian motifs, floral designs or religious symbols.
Those who prefer a more modern style can opt for Carpets with pattern designs geometric or abstract. These carpets can come in different colours and sizes and are well suited to minimalist or industrial décor. An artefact with clean lines can be perfect for a room with white walls to create an eye-catching focal point.
Furthermore, before making the purchase, it is important to assess the quality of the carpet. A good quality product will last longer and give more comfort to the room. For this, it is advisable to choose a piece made of natural materials, such as wool or cotton, which are long-lasting and easy to clean.
Nodus creates prestigious rugs.
Bring luxury into your home!
>>> CONTACT US! <<<

Nodus has reinvented the luxury rug. It was in fact the first brand to propose the concept of the rug as a work of contemporary art.
Nodus has always created exclusive products that furnish the most beautiful homes in the world. Do you want to make your home inimitable as a work of art?
Bring a hand knotted rug of the highest quality and design into the spaces of your daily life! Give your family and the people you love the beauty of a dream masterpiece! Every piece of Nodus is designed by famous Designers, making it recognisable and prestigious. In this way, each rug is unique: you will not find another one like it. Like all beautiful and unrepeatable things, one piece in the Nodus collection sets you apart and speaks to others about your taste and elegance. CONTACT US!