Silk custom carpets: how to choose the most suitable model?
custom rugs —
Aug 11.2022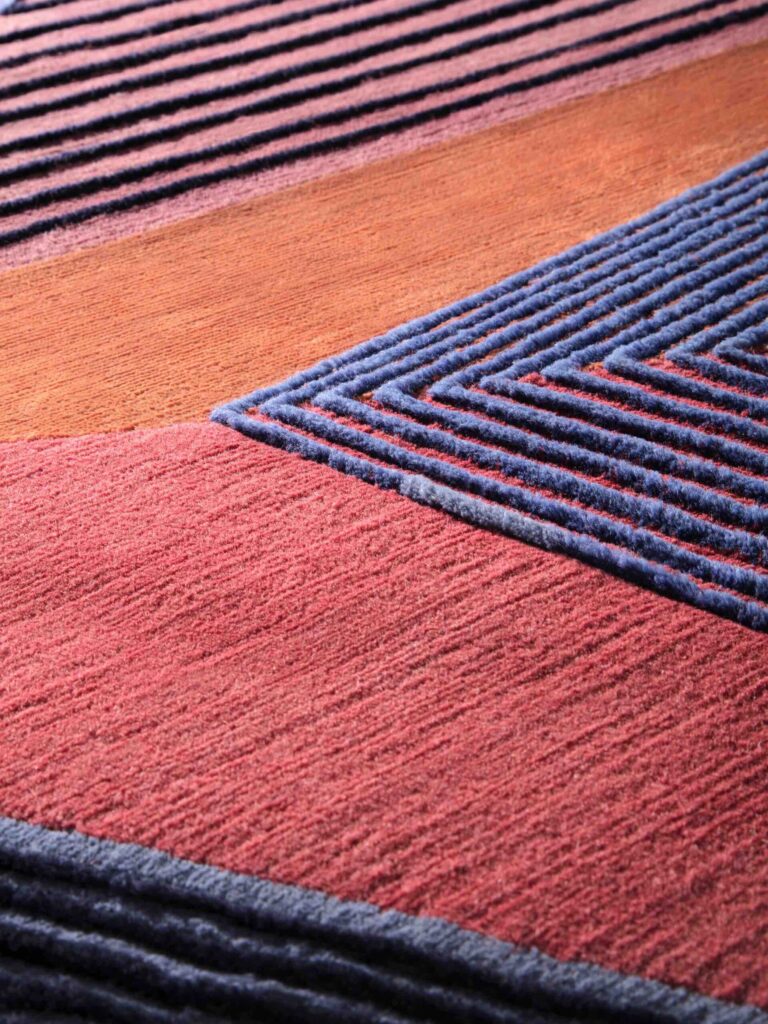 Silk carpets have always been appreciated for their elegance and lustrous finish, giving a special touch to a room.
While in antiquity silk carpets were reserved for the nobility and people at the highest echelons of society, today they are used in the most exclusive interior design projects and are perfect for those who want to live in a sophisticated and elegant home. Here are some tips on how to choose the right silk custom carpets for every project.
What are the benefits of silk custom carpets?
The first two characteristics of silk that immediately jump to the eye are the lustre of the yarn and its elegant appearance. It is no coincidence that silk carpets are chosen precisely to brighten up rooms and to convey sophistication and elegance.
Thanks to these characteristics, silk custom carpets stand to become the perfect solution for furnishing rooms decorated in a contemporary style. The versatility of these models means that they can be used in almost any space in the home: they are perfect for bedrooms, but can also uniquely furnish a reading corner in the living room and, more generally, less busy rooms in the home.
Silk is a precious and delicate material that requires special care to maintain its qualities over time. For this reason, silk carpets are an excellent solution for decorating walls. Hanging a 100% silk rug on the wall protects it from wear and tear and immediately enhances the beauty of the room.
When one speaks of silk carpets, one usually refers to products made of the yarn obtained from silkworm breeding. In recent years, there has been an increase in demand and supply of products made from silk yarns of vegetable origin. In particular, bamboo silk and banana silk make it possible to obtain luxury carpets that are just as valuable as those made from silk of animal origin, with an eye, however, to those who are particularly attentive to issues of sustainability and respect for the environment and animals.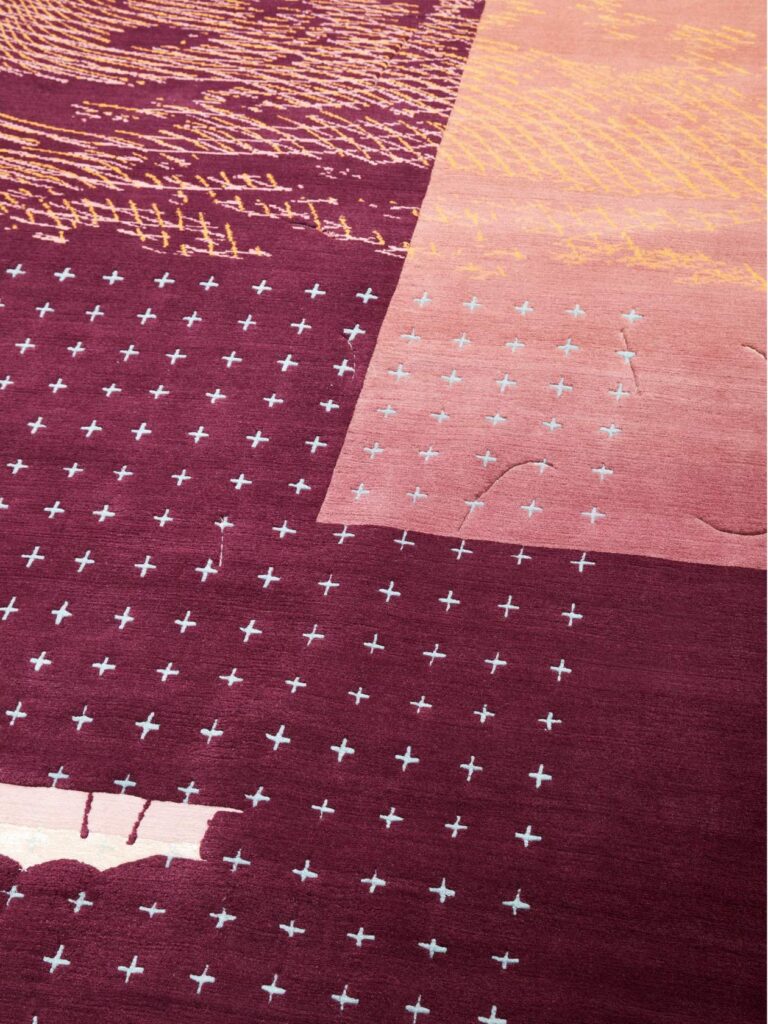 How to choose silk custom carpets?
The first decision to make when ordering a custom-made silk carpet concerns the composition of the product. One can opt for a piece made of 100% silk or, more often, choose a carpet made of a mix of fibres. The first solution is suitable for wallcoverings or for a small-format carpet, which will have the task of giving a special accent to a corner of the house.
Carpets made from a mix of silk and other materials, typically wool, can also be large in size and can enhance the décor of the living area, bedrooms or some of the corridors in the home.
To bring out the best in silk custom carpets, it is best to place them in a spot where the lustre and shimmering effect of the fibres can be best appreciated. Furthermore, it is a good idea to furnish spaces in the home that are not heavily trafficked with this type of artefact. Silk, both silk obtained from silkworms and vegetable silk, is in fact delicate and tends to wear out rather quickly if it is subjected to heavy trampling.
Furnishing with silk custom carpets: all the tips to avoid making mistakes
Silk custom carpets make for beautiful interior design projects. Adopting a few tricks when defining the characteristics of the artefacts helps to enhance the different rooms in the home and achieve a unique result.
In order to identify the right size for the carpet, it is necessary to start from the size of the room, but also to consider the size of the furniture. In the presence of imposing furniture, reducing the size of the customised silk carpet will help to lighten the appearance of the room.
Thanks to the versatility of silk yarn, products of all shapes can be made. While patterns with classic geometric shapes are great for more conventional designs, patterns with abstract shapes are perfectly suited to rooms furnished in contemporary, designer styles.
When choosing colours, the shiny effect of the silk must always be taken into account. Depending on the amount and direction of the light hitting the carpet, there will then be a play of light and shadow, which may bring out some colour nuances while overshadowing others.
Those who like the sophistication of simpler solutions can opt for a plain-coloured carpet. On the other hand, those who want to give their furnishings more panache can opt for silk custom carpets with more or less elaborate decorations. Since silk yarn is among the finest of those used for knotting carpets, it allows for designs that are extremely rich in detail.
Nodus creates prestigious rugs.
Bring luxury into your home!
>>> CONTACT US! <<<

Nodus has reinvented the luxury rug. It was in fact the first brand to propose the concept of the rug as a work of contemporary art.
Nodus has always created exclusive products that furnish the most beautiful homes in the world. Do you want to make your home inimitable as a work of art?
Bring a hand knotted rug of the highest quality and design into the spaces of your daily life! Give your family and the people you love the beauty of a dream masterpiece! Every piece of Nodus is designed by famous Designers, making it recognisable and prestigious. In this way, each rug is unique: you will not find another one like it. Like all beautiful and unrepeatable things, one piece in the Nodus collection sets you apart and speaks to others about your taste and elegance. CONTACT US!