A Step-by-Step Guide to Embossed Rugs
Design — Materials and techniques —
Oct 20.2022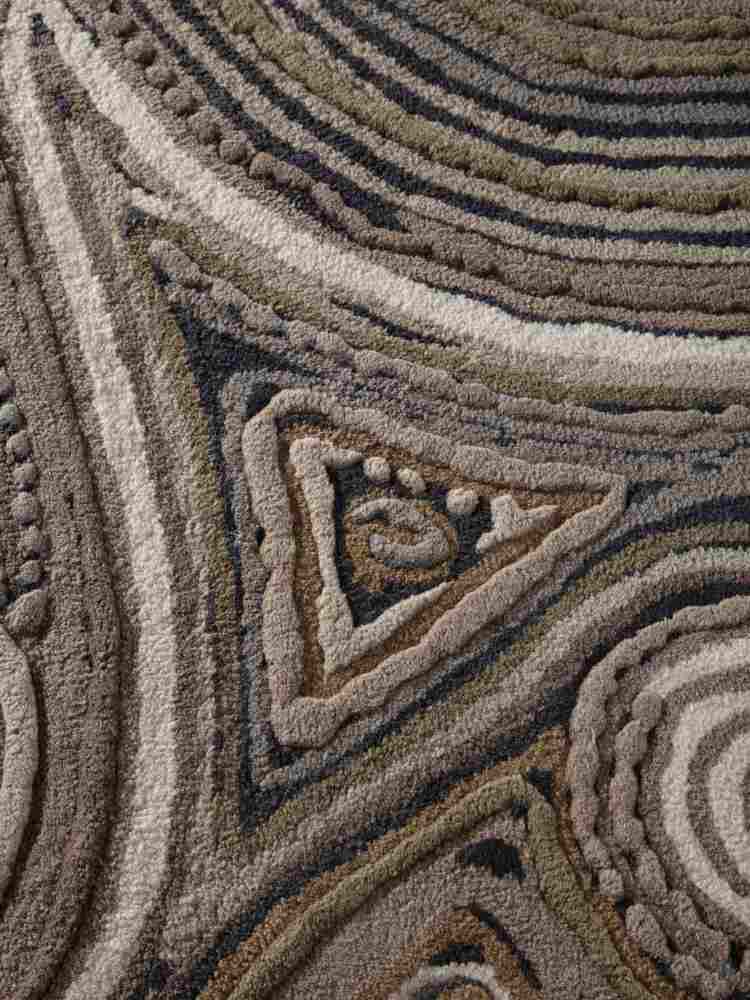 Embossed rugs are popular for homes because they look great and add luxurious comfort. The design of an embossed carpet can be customized to fit your needs, and there are many options available for Embossed Rug.
If you're looking for a rug that will add a touch of luxury to your home, embossed rugs are a perfect choice. They come in various designs and materials to find one perfect for your home décor style. They're also great for those who want to add warmth and style to their homes. This article will provide ideas on what an embossed rug can look like and tips on choosing the perfect one.
What are the benefits of embossing a rug?
The design is simple but effective, and the embossing gives the rug an added level of distinction. There are many different designs and colors available. Embossed rugs are a good choice for homes that want to look professional. There are many reasons why these Rugs are an excellent choice for homeowners and professionals alike. First of all, embossing gives the rug a professional appearance. It can be helpful when trying to attract attention or make a statement.
Additionally, embossing can help increase the lifespan of a rug. As the carpet ages, it will start to wear and tear from usage. However, embossing will help protect the carpet from these wear and tear problems. Finally, Embossed often come in different colors and styles. It allows homeowners to find the perfect fit for their home décor and style. There are many benefits to embossing a rug.
It can give an exciting and unique appearance.
Embossing can make the rug look more expensive than it is.
Embossed mats can add a touch of design to any room.
Embossing can make a wig look more special than plain old carpets.
It may be less likely to get dirty and matted over time.
If you have pets, embossing your mat may help them feel less stressed when walking on it.
The finished product may smell nicer too!
Choosing an embossed rug
They can be used as a floor mat or as a base for furniture. The embossing process is simple and allows for control over the final product. Embossed rugs are a famous way to add an extra touch of elegance to any space.You can use them in various ways, and they can help set your home apart from the rest. For example, They are a great option if you want to add some personality to a room with plain flooring. They can also be used as a statement piece in any home. There are a few things to consider when choosing an embossed rug.
Style of rug
The first is the style of rug you want. If you want a modern, sleek look, then an embossed carpet would be a perfect choice. However, an embossed rug would be a good option if you want something more traditional, like a farmhouse or cottage-style rug. These rugs are usually thicker and have a more traditional look. You can use them on any flooring, but they will often work best on hardwood floors. Quality Embossed rugs are made from durable materials to last for years, even if you move frequently.
Size of your room
Some other factors to consider when choosing an embossed rug include the size of your room and how much space you have. A smaller Rug might not be suitable if your room is small and you only have limited floor space. On the other hand, if your room has plenty of space and you're looking for something that will fit in any position, then an Embossed Rug would be perfect for you. Their design is based on the natural patterns created by the embossing process. Contact us if you have questions about choosing the best-embossed rug for your room!
Patterned or Plain
A boldly patterned carpet can be a defining feature of a living area because it is a significant element, but you must be prepared to decide. Deciding whether or not to go with a statement carpet or something more subdued comes down to personal opinion and the overall appearance of your dwelling.
If you're looking for a definitive statement in your living area, look no further than an embossed carpet. Not only does this style set the tone for the rest of your home, but it can also be a great way to add some personality and individuality to your space. You can choose various colors and patterns to suit your needs and style, but make sure to get one that is both stylish and comfortable. If you're thinking of adding an embossed carpet to your home, it's a good investment to give your place a well-deserved boost.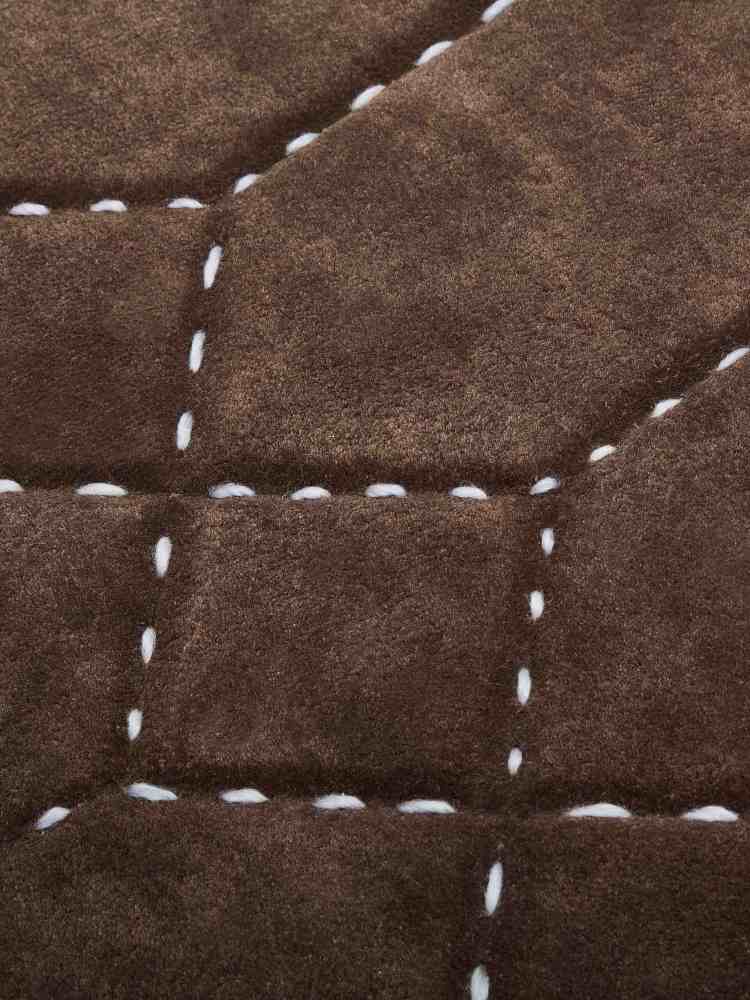 Embossed rug set
Whether you're looking for a unique addition to your home or want something to make it more comfortable, the Embossed Rug Set will be a perfect option. With various designs and styles, these rugs will add a beautiful tone to any room. Whether you're looking for traditional or modern embroidery, there's something for everyone. Rugs are a popular choice for many home users because of their unique look and ability to make a statement.
Conclusion:
Embossed rugs are a great addition to any home. They add a touch of elegance and can improve the overall look of a space. There are many different types and styles of embossed rugs, so it is essential to find the right one for your home. They are gaining popularity as they give a unique and intricate look to any room. You can achieve this design using different techniques, such as appliqué or darning. The most common Embossed Rug designs include natural, abstract, and geometric patterns. A few things to consider before choosing an embossed rug: the size of your room, the color you want, and how you want it to look on your floor. If you have any questions or want to see examples of how You can use rugs in your home, check out our website or contact us for a free consultation.
Nodus creates prestigious rugs.
Bring luxury into your home!
>>> CONTACT US! <<<

Nodus has reinvented the luxury rug. It was in fact the first brand to propose the concept of the rug as a work of contemporary art.
Nodus has always created exclusive products that furnish the most beautiful homes in the world. Do you want to make your home inimitable as a work of art?
Bring a hand knotted rug of the highest quality and design into the spaces of your daily life! Give your family and the people you love the beauty of a dream masterpiece! Every piece of Nodus is designed by famous Designers, making it recognisable and prestigious. In this way, each rug is unique: you will not find another one like it. Like all beautiful and unrepeatable things, one piece in the Nodus collection sets you apart and speaks to others about your taste and elegance. CONTACT US!