Heavy rugs: what are they? What characteristics do they have? How to choose them?
Design — Luxury rugs —
Jul 22.2023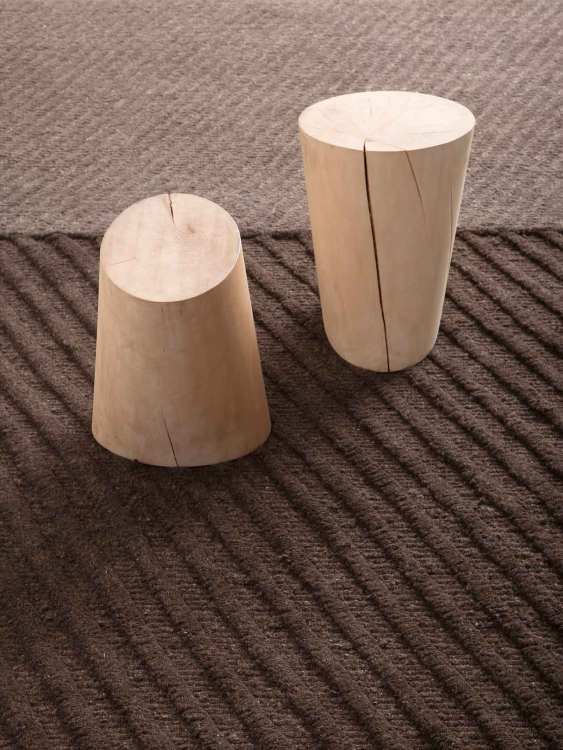 Thanks to their specific characteristics, heavy rugs can prove to be the right choice to complete the furnishing of homes and offices. The many benefits offered by this type of rug are ideal for a wide variety of environments.
When considering the convenience of furnishing with a heavyweight carpet, there are numerous elements to consider that go beyond the aesthetic aspect. In particular, it must be considered that they do not shift, that they are solid and comfortable and that they have a high noise dampening capacity. Taken together, these characteristics mean that heavy rugs contribute to improving the overall quality of the environment, be it at home or at work.
What are the advantages of heavy rugs?
The most obvious advantage of heavy rugs is their stability. Due to their weight and compact construction, they remain firm and well positioned on the floor even if they are used constantly. This means that they can be used safely without the risk of slipping or tripping. Moreover, in the event of a fall, these types of artefacts lower the risk of injury, as their soft surface protects people from collisions with the floor.
Heavy rugs are also soft and comfortable to the touch. Walking on them barefoot is a pleasant experience that promotes the well-being of the whole family throughout the year.
The thickness of the artefact also amplifies the ability of this particular product to reduce noise. Thick rugs function as excellent acoustic insulators, absorbing sound and reducing echoes in rooms. This feature is particularly valuable in crowded rooms, such as hotels and restaurants, or in buildings with thin walls, where noise from neighbouring or upstairs rooms can be very annoying.
From the point of view of thermal insulation, heavy rugs help to maintain a more comfortable room temperature, both during hot and cold months.
When is it appropriate to furnish a room with one or more heavy rugs?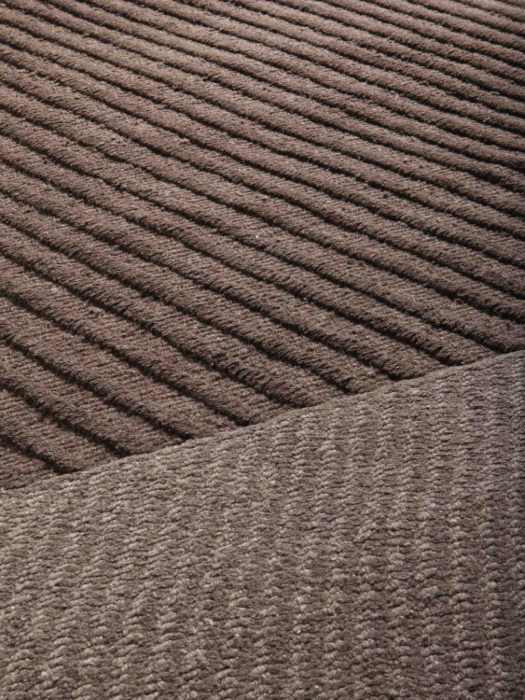 These rugs are the optimal choice wherever there is a need for stability, protection and durability. This type of carpet is of course perfect when a product that does not move is needed, for example, as in the case of rugs to be placed under the dining table .
Placing a heavy rug under the table ensures sufficient stability and, even when moving chairs back and forth, you can be sure that the rug will remain in place, preventing people from losing their balance or even tripping over it.
Heavy rugs can also be the right choice for furnishing staircases. In this area of the home, it is often difficult to keep the rugs firmly in place, whereas the textiles featured in this article prove reliable, providing excellent grip and increasing safety for all family members.
A heavy carpet model is also a sensible choice when one needs to protect delicate or valuable floors, such as those found in historic residences or valuable buildings. The texture and weight of heavyweight rugs help prevent scratches or damage to the floor underneath while maintaining the integrity of the original surface over time.
In addition to the home, this type of carpet is also an excellent solution for furnishing busy commercial environments such as hotels, banks or offices open to the public. The solidity and thickness of these models guarantee the right degree of strength and durability.
What characteristics to look for in a heavyweight carpet?
A quality heavyweight carpet should provide comfort, durability and beauty. Generally, high-end models are made of wool : a natural fibre that makes the finished product soft, warm and durable.
As far as workmanship is concerned, the ideal solution is to choose a piece that is hand-knotted and completely handcrafted. The result is a piece of superior quality and more durable than machine-made models. Hand-knotted heavy rugs can be produced with either short or long pile, depending on the desired end result.
Another aspect to consider carefully is the size of the rugs. Of course, this factor is influenced by the size of the space to be furnished, but one can decide to go for a standard size model or opt for a custom-made design.
The choice of styles and designs for these rugs is vast and offers great freedom of customisation. Products with classic, modern, ethnic or contemporary motifs are available to suit every taste and aesthetic preference.
It is also important to ensure that the product is easy to clean and maintain. Especially when rugs are placed in high-traffic locations, they can get dirty quickly and attract dust. Adopting a proper cleaning routine and providing for regular maintenance of the carpet is crucial to preserve its beauty and prolong its life.
Nodus creates prestigious rugs.
Bring luxury into your home!
>>> CONTACT US! <<<

Nodus has reinvented the luxury rug. It was in fact the first brand to propose the concept of the rug as a work of contemporary art.
Nodus has always created exclusive products that furnish the most beautiful homes in the world. Do you want to make your home inimitable as a work of art?
Bring a hand knotted rug of the highest quality and design into the spaces of your daily life! Give your family and the people you love the beauty of a dream masterpiece! Every piece of Nodus is designed by famous Designers, making it recognisable and prestigious. In this way, each rug is unique: you will not find another one like it. Like all beautiful and unrepeatable things, one piece in the Nodus collection sets you apart and speaks to others about your taste and elegance. CONTACT US!