Simple rug designs: how and when to include them in a furnishing project?
Design — Home —
Sep 05.2023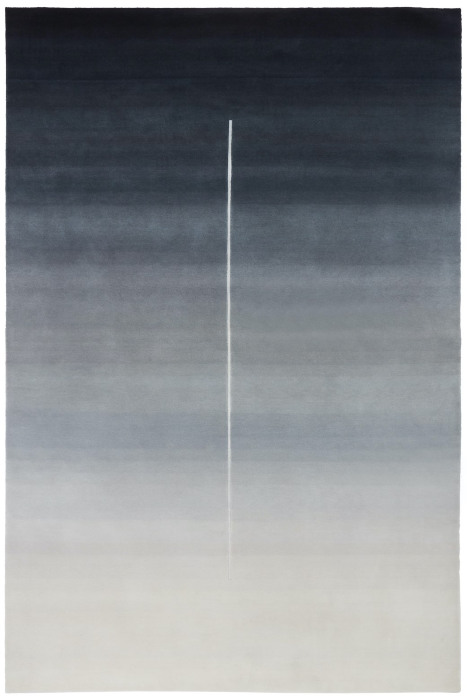 Choosing simple rug designs means furnishing the home with understated, elegant pieces of furniture that do not steal the show from the furniture and furnishings, but complement the room in a discreet manner.
These patterns, often plain-coloured or with essential decorative motifs, fit perfectly into spaces furnished in a minimalist style, but are also an excellent solution in traditional settings and when you have chosen to focus on simplicity.
What are the distinguishing features of carpets with simple designs?
Simple rug designs are an excellent choice when you want to give the interior of your home an elegant and refined atmosphere, without having to resort to elaborate decorations or gaudy colours. The essential design of these textiles is notable for its clean, no-frills appearance, characterised by solid colours, essential geometric lines or abstract decoration in neutral colours.
Thanks to their sober and essential character, the simpler designs of luxury carpets are perfect for decorating spaces with minimalist and modern furniture.
One of the main qualities of these stylistic patterns is their versatility. In fact, beautiful carpets with a simple design can be made using a long list of materials: from wool and cotton to vegetable fibres and, if the carpet is intended for the outside of the home, even synthetic fibres. This variety allows the individual design to be adapted to the specific needs of each specific space.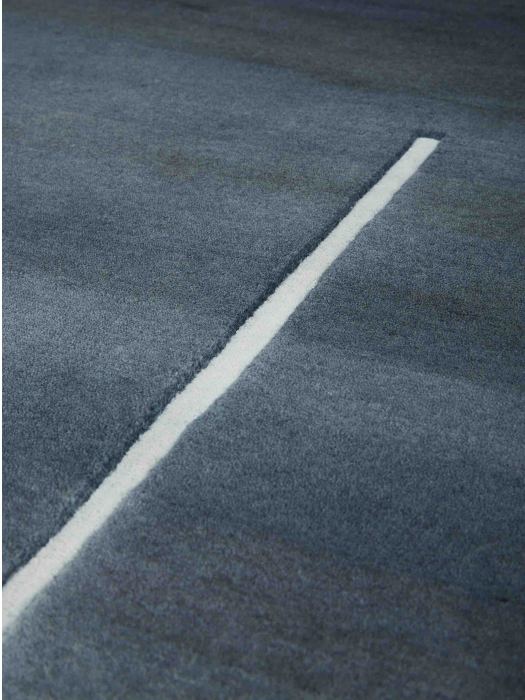 What else can be said about simple rug designs? In addition to being able to customise the material used, you can also choose the type of workmanship that best meets your needs. Just to give a few examples, one can consider simple rug designs that have a flat weave, for those with a long pile or for those with a thick pile. Thanks to all this variety, you can choose between carpets with very different textures and looks, making it easier to find the perfect model for your home.
It should also not be forgotten that carpets with a simple design often prove to be the perfect choice for natural style furniture and eco-friendly environments. Indeed, as they are mostly made of natural fibres dyed with non-toxic colours, they are perfectly environmentally friendly and recyclable.
In which rooms of the home should carpets with simple designs be placed?
Simple rug designs are among the most versatile interior design solutions of all. Simple-looking products can be used indoors and outdoors and can uniquely decorate spaces thanks to their sobriety and simplicity.
In the living area of the home, simple carpets are perfect for defining the space under a dining table or sofa, for example. In this area, the carpet contributes to a cosy atmosphere without stealing the show from an important sofa or designer armchairs.
In the bedroom, a piece with a simple design can be placed at the foot of the bed if you want to add comfort and style to the room, or it can be placed in front of the wardrobe if you want to make the wardrobe area practical and functional.
Entrances and corridors can also gain in style and personality. For example, placing carpets with a not particularly complex graphic pattern in these areas of the home allows the floor and walls to stand out, while at the same time giving the room a touch of elegance.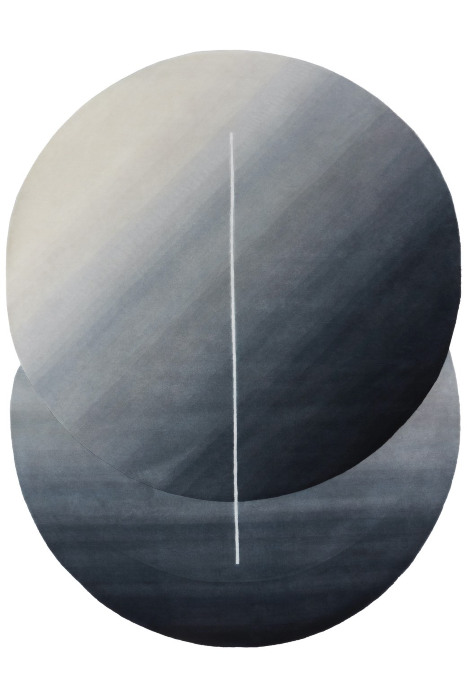 Simple rug designs : which materials and decorative patterns are most suitable?
We have already emphasised how carpets with simple designs stand out for their elegant understatement. In this respect, the materials and decorative motifs chosen play a key role.
One of the most iconic designs for plain carpets involves the use of black and white fibres, arranged to create a chequered or diamond weave. These geometric patterns are classic and timeless, perfect for both traditionally furnished spaces and minimalist, modern environments. In fact, the combination of black and white creates an eye-catching visual contrast that can be adapted to any type of space.
Other common designs are solid-coloured or abstract carpets in neutral colours such as grey, beige or white. These carpets, available in both short and long pile, offer a neutral base to match the surrounding décor.
In terms of materials, wool is a classic choice for textiles with a graphic pattern that is inspired by simplicity. Its soft and durable texture makes the pieces suitable for both high-traffic areas and bedrooms. Cotton carpets are a valid alternative: as they are light and easy to clean, they are perfect for informal environments.
Finally, it must be considered that the success of the end result also depends on the ability to define the correct size for the carpets. Simple rug designs are often available in standard sizes, mostly rectangular, square or round. However, if there is a need to give the product a different look, a customised design can be used and the dimensions can be modified to make it fit ideally into the space.
Nodus creates prestigious rugs.
Bring luxury into your home!
>>> CONTACT US! <<<

Nodus has reinvented the luxury rug. It was in fact the first brand to propose the concept of the rug as a work of contemporary art.
Nodus has always created exclusive products that furnish the most beautiful homes in the world. Do you want to make your home inimitable as a work of art?
Bring a hand knotted rug of the highest quality and design into the spaces of your daily life! Give your family and the people you love the beauty of a dream masterpiece! Every piece of Nodus is designed by famous Designers, making it recognisable and prestigious. In this way, each rug is unique: you will not find another one like it. Like all beautiful and unrepeatable things, one piece in the Nodus collection sets you apart and speaks to others about your taste and elegance. CONTACT US!