Scandinavian rug runners : how are they made? What are the best tips for matching with other furnishings?
Design — Home —
Jan 27.2023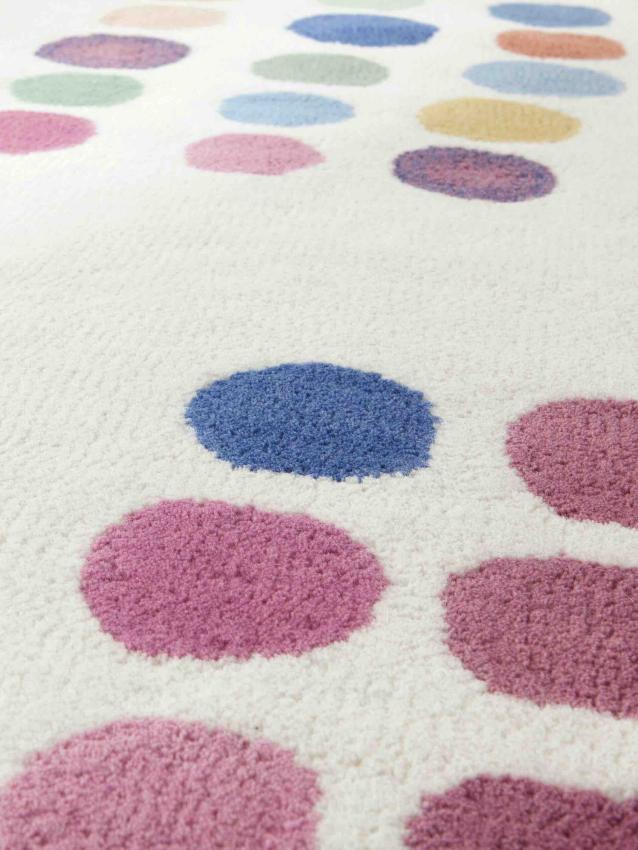 Scandinavian rug runners are particularly useful luxury rugs because they can complement the décor of different spaces in the home in an original way.
Typically, runners are used when there is a need to decorate hallways, but this type of elongated textile, when offered in Scandinavian style, is also suitable for other rooms in the home. such as kitchens and bathrooms.
What do you need to know about Scandinavian-style runners and rugs?
Scandinavian rug runners are carpets with an elegant and understated appearance. They are made using a warm wool yarn, which gives the carpet a soft and durable texture.
In most cases, rugs in runner format are made from a shaved yarn with a low thickness, but long-pile or thicker pieces can also be purchased or custom-made.
In Scandinavian rug runners , the typical decorative motifs that characterise Nordic carpets can be found: geometric patterns dominate, followed by plain or abstract designs. When looking at Nordic-style runners, it is quite common to find carpets with a striped, diamond or checked pattern. These decorations suggest a sense of precision and order, which is characteristic of the interior design solutions that have become established in the countries of Scandinavia.
This is not the end of the story. Those who like solutions that suggest less rigour can opt for a plain-coloured runner or an abstract pattern. In both these cases, light-coloured yarns in neutral shades are almost exclusively used.
How to choose a Scandinavian runner to suit your interior design?
When choosing a Scandinavian runner, there are several aspects to consider. Selecting the right colour for the carpet is one of the most important decisions to make. We have already mentioned that Nordic-style runners are mostly made of light colours: white and neutral colours are the most commonly used shades. However, it should be kept in mind that more colourful options are not lacking. Among the most typical shades are blue and green, which are offered in both saturated and pastel shades.
Using a light-coloured rug for your home is a winning choice when you want to brighten up the room or make it appear more spacious. This type of runner can adapt very well to various designs and styles: such patterns are ideal for a Nordic environment, but also provide excellent results in rooms furnished with natural style furniture and decorations.
When considering which Scandinavian rug runners to choose for your home, you should also analyse the type of floor in the room and the colour of the walls. A light-coloured runner looks best when combined with a wooden floor, especially if the parquet has a warm colour.
Furthermore, to make the right choice, one must consider the fact that Scandinavian rug runners must be able to fulfil several functions at the same time: on the one hand, they protect the floors, on the other hand, they warm the atmosphere and improve the appearance of the room in which they are placed.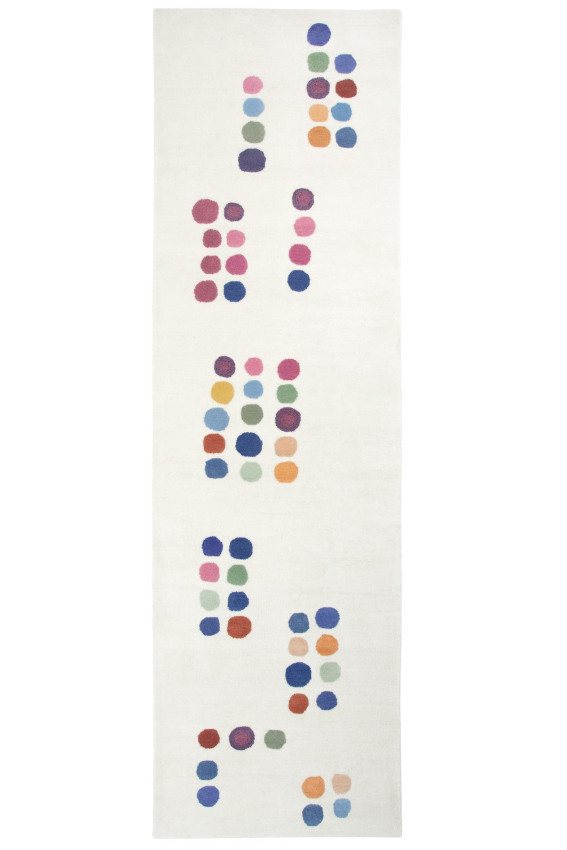 In which spaces in the home can Scandinavian rug runners be placed?
Runners are carpets with an elongated rectangular shape that are perfect for decorating long, narrow spaces. This is the case, for example, in corridors. Placing this type of artefact in the transition area between the living and sleeping areas or enriching the corridor leading from the stairs to the upstairs rooms with a rug can add some style to a space that otherwise risks appearing anonymous and impersonal.
The sober design and light colours that characterise Scandinavian rug runners allow this to be achieved discreetly and elegantly, while also creating a nice contrast with the floor.
In addition to corridors, Nordic-style runners can also be used in kitchens and bathrooms and, more generally, in all narrow and long spaces in the home. If you are considering a runner of this type in the kitchen or bathroom, it is essential to check that the carpet chosen is resistant to moisture and that it is not too delicate.
Other useful tips? Scandinavian rug runners are very suitable for kitchens with an island: placing a runner between the island and the wall where the rest of the kitchen is installed gives the room personality and makes it safer. How come? The reason is that the runner prevents slipping or falling, should liquids end up on the floor.
Nordic-style runners can also be used successfully in the bedroom. For example, small runners are excellent alternatives to classic bedside rugs and can certainly give the room an original look, while keeping the room simple and naturally elegant.
Nodus creates prestigious rugs.
Bring luxury into your home!
>>> CONTACT US! <<<