Hand knotted area rugs: what are they? How to make the right choice for every room in the house?
Materials and techniques —
Mar 12.2023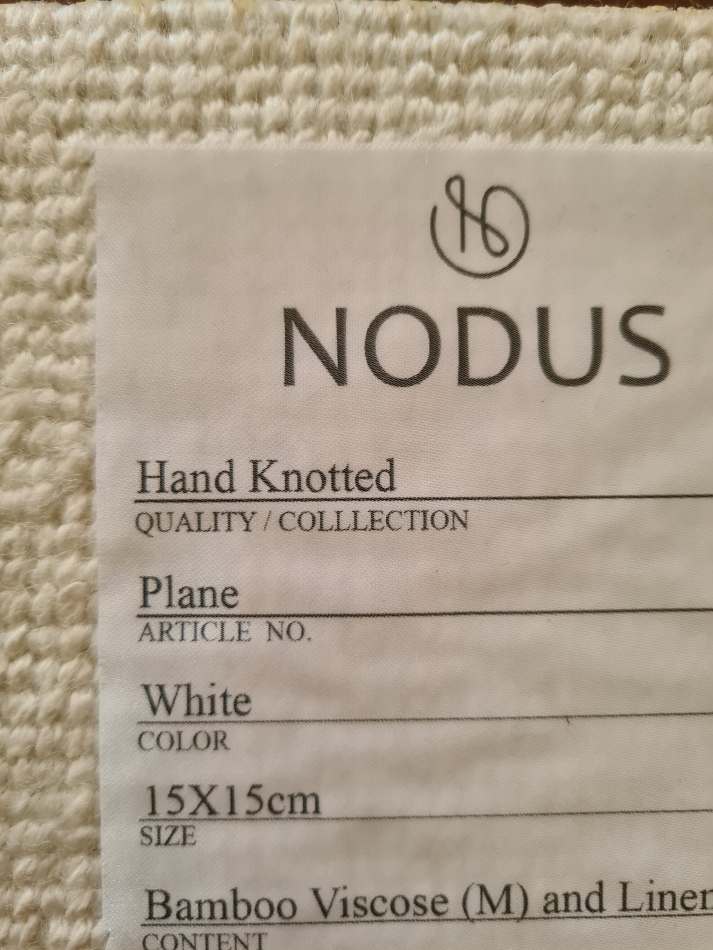 Hand knotted area rugs are among the most popular and most valuable textile models. This is also because the knotting technique was the first to be developed and, even today, is the one most frequently used to create these beautiful examples of handicrafts.
Specifically, by knotting the fibres, it is possible to obtain products that are very durable and have great artistic value. Knowing the characteristics of hand knotted area rugs is therefore important, in order to be able to recognise high-quality models and to make the best choice for one's interior design projects.
Watch the production video
How to recognise a hand-knotted carpet?
Hand knotted area rugs are produced in an artisanal manner , with the help of a loom. The warp fibres are attached to the loom structure, commonly using wool or cotton threads, and the threads are knotted around these fibres to form the pile.
Each carpet is thus made up of thousands or millions of knots . In this sense, the higher the number of knots per square metre, the more the carpet is considered to be of high quality. However, the density of the carpet, expressed by this number, is not the only parameter that is taken into consideration when assessing the quality of a hand-knotted carpet. The design of the product, the colours used and the materials from which the piece is made also influence its value.
By looking at the structure of the carpet, it is possible to verify whether it was obtained by knotting the threads or by weaving. A simple but effective way to do this check is to look at the back of the carpet: in hand-knotted patterns on the back you can see a kind of negative of the pattern on the surface.
What is important to know when deciding to furnish a room with a hand-knotted carpet?
Hand knotted area rugs are a fairly standard choice. We could say that furnishing with a carpet constructed through patient hand-knotting is the rule. In contrast, hand-knotted or woven patterns are exceptions.
Carpet models made by knotting have gained top ranking in the preferences of interior designers and decorators for both their durability and versatility. Indeed, these models can complement the décor of any room in the house, offering warmth and protection. Therefore, hand knotted area rugs can be found that are suitable for every type of furnishing style and, if one has specific requirements, it is possible to have them made to measure to obtain a unique and completely customised product.
Both models produced in the classic Persian or Oriental style and those with an abstract or contemporary design possess an elegant appearance and a value that goes beyond the intrinsic. This value is provided by the use of high-quality fibres and the excellent work of experienced craftsmen.
When assessing the qualities of hand knotted area rugs, it should not be forgotten that they require no special care or attention. It is sufficient to adopt a regular cleaning routine and periodically check for signs of wear and tear or moth attacks. Such minimal attention will ensure that the artefact will retain its beauty and characteristics for a long time.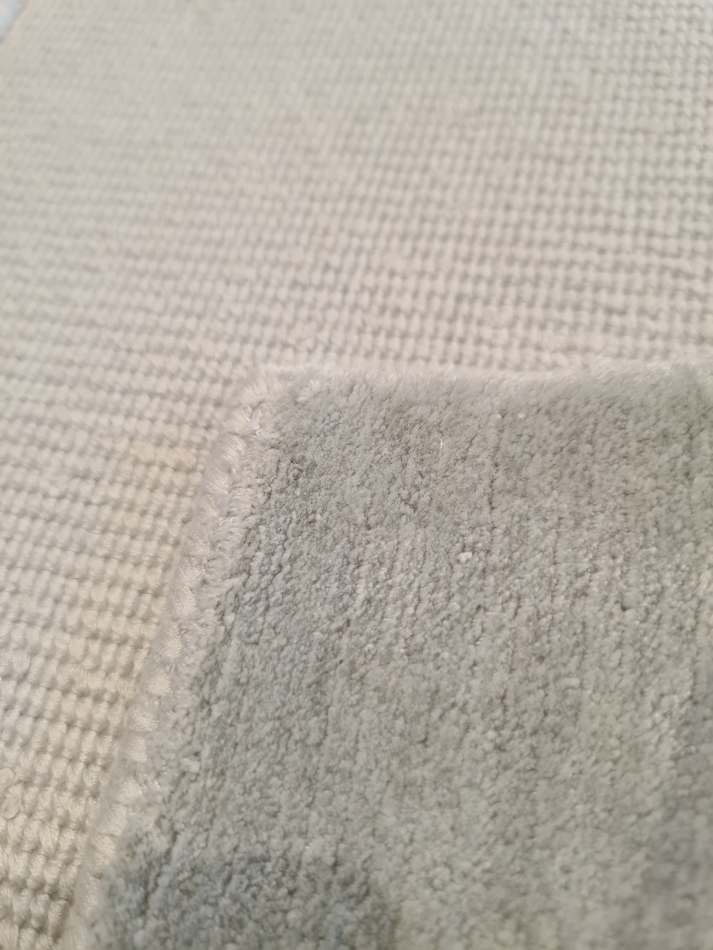 Which hand knotted area rugs to choose?
The versatility of a hand-knotted carpet can be appreciated very well by looking at the catalogues of the manufacturers of these luxurious objects. For example, there are models designed for indoors in the home and models that have features that make them ideal for outdoors, such as terraces and balconies.
Even when considering only indoor carpets, there are models designed for the more humid areas of the home, such as the kitchen and bathroom, and models whose characteristics make them perfect for areas of the home such as the living room or bedrooms.
In terms of materials, too, there are so many possible choices for making these luxury items. For example, hand knotted area rugs can be created using synthetic yarns, which are durable and especially suitable for outdoor use. Alternatively, natural yarns can be chosen. Within natural yarns, one can distinguish between yarns of plant origin, which are excellent for creating sustainably furnished rooms or giving the home a natural look, and yarns of animal origin, which are ideal if one wants to furnish the space with a durable and elegant-looking carpet.
The availability of so many different models, distinguished by shape, colour and size, facilitates the work of those involved in interior design projects. In fact, even in the most difficult contexts to furnish, it is always possible to find hand knotted area rugs that are able to give a special touch to the room, thus creating an elegant and timeless atmosphere.
Nodus creates prestigious rugs.
Bring luxury into your home!
>>> CONTACT US! <<<

Nodus has reinvented the luxury rug. It was in fact the first brand to propose the concept of the rug as a work of contemporary art.
Nodus has always created exclusive products that furnish the most beautiful homes in the world. Do you want to make your home inimitable as a work of art?
Bring a hand knotted rug of the highest quality and design into the spaces of your daily life! Give your family and the people you love the beauty of a dream masterpiece! Every piece of Nodus is designed by famous Designers, making it recognisable and prestigious. In this way, each rug is unique: you will not find another one like it. Like all beautiful and unrepeatable things, one piece in the Nodus collection sets you apart and speaks to others about your taste and elegance. CONTACT US!