Outdoor rugs recycled plastic  
Materials and techniques —
Apr 23.2023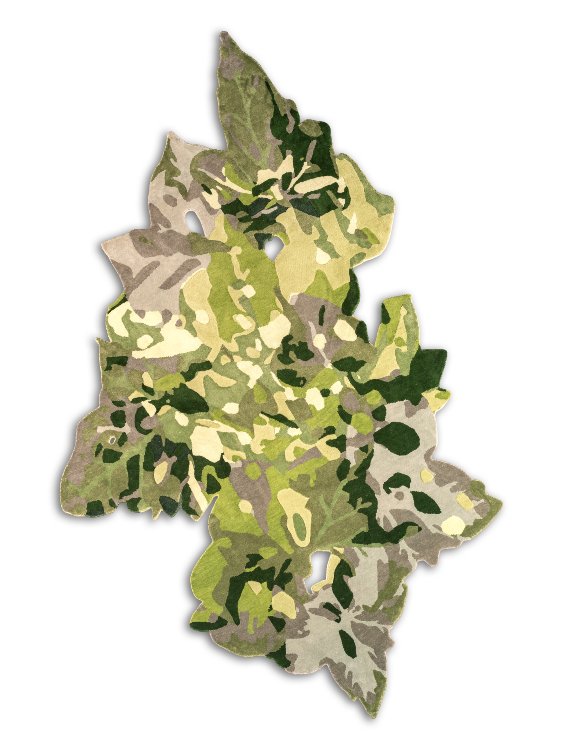 Outdoor rugs recycled plastic are a sustainable and elegant solution for decorating gardens, terraces, patios and any other outdoor space in the home.
In addition to being weather resistant, these rugs have several other advantages, including the fact that since they are textiles made from recycled materials , they are an environmentally friendly and ethical furnishing choice.
What makes Outdoor rugs recycled plastic unique?
Outdoor rugs recycled plastic are an excellent solution available to those who wish to furnish their outdoor spaces in an environmentally friendly and sustainable manner. In the production of this type of carpet, strong and durable yarns are used that are obtained from the recovery and recycling of plastic contained in bottles, cans and other everyday objects.
In addition to being environmentally friendly, the special composition of these outdoor rugs offers several additional advantages over traditional models made from fabrics of animal or vegetable fibres.
Firstly, Outdoor rugs recycled plastic are extremely resistant to sun and moisture. This means that even if they are left in the sun or rain, these rugs retain their original shape and colour without being damaged. Furthermore, being made from synthetic fibres, these outdoor rugs resist moisture, fungus, mould and insects, making them suitable for even the wettest and most pest-prone areas.
How can Outdoor rugs recycled plastic be combined with different furnishing styles?
In most cases, outdoor spaces in the home are mainly used during the warm months. Requests that come in to architects and interior designers often aim to create cosy outdoor spaces in which to breathe in a Mediterranean or coastal atmosphere, even in the city. To achieve this, blue and white striped recycled plastic rugs are the easiest and most straightforward solution.
Equally common is the use of decorative motifs including geometric or floral patterns. In balconies and gardens, it is also common to find synthetic fibre rugs with classic sailor-style horizontal stripes or tropical-inspired patterns.
If you want to give a more original touch to the outdoor spaces of your home, you can consider rugs with bold modern designs, such as those with abstract designs or contemporary art rugs. These designs stand out for their use of intense colours or visually striking decorations.
Designs with marine or nature-inspired symbols are also good options to consider. These rug designs go perfectly with light wood furniture and rattan or aluminium accessories and make for relaxing and informal spaces in terraces, canopies and gardens.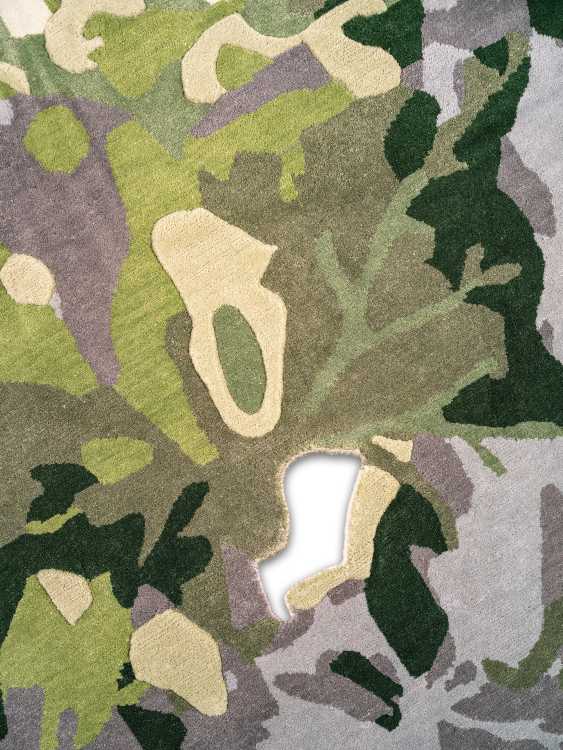 Make the most of outdoor rugs recycled plastic in your garden space!
The availability of so many different models in terms of shape, size and colour may make choosing the right carpet model for your needs seem complex. Defining at an early stage what your goals are and what criteria you need to adopt in order to be able to identify the ideal carpet for the outdoor spaces in your home greatly simplifies the process.
First, the size of the carpet should be defined. Before making any furniture decisions, it is necessary to measure the area where the carpet is to be placed. This will allow you to understand both what maximum space the pattern can occupy and what shapes will best fit the room. In addition to classic rectangular rugs, for example, round, square or irregularly shaped rugs can be evaluated.
In addition, it is important to consider the characteristics of the space in which the carpet will be placed, especially its climatic aspects. It is true that Outdoor rugs recycled plastic are generally very durable, but it is still necessary to check the specific characteristics of the model in question.
Those who live in a very windy area, for example, will have to opt for thick and heavy rugs, while those who live in a very sunny area will have to make sure that the colours chosen to colour the fibres of the recycled plastic carpet do not fade.
Finally, the maintenance required by the carpet should be considered. Generally, Outdoor rugs recycled plastic are easy to clean and do not require any special maintenance. To maintain the beauty of the model over time, it is sufficient to adopt a regular cleaning routine and follow the manufacturer's instructions.
If it becomes necessary to wash the carpet with water or if it gets wet from rain or humidity, simply allow it to dry completely and place it back in its original location.
Nodus creates prestigious rugs.
Bring luxury into your home!
>>> CONTACT US! <<<

Nodus has reinvented the luxury rug. It was in fact the first brand to propose the concept of the rug as a work of contemporary art.
Nodus has always created exclusive products that furnish the most beautiful homes in the world. Do you want to make your home inimitable as a work of art?
Bring a hand knotted rug of the highest quality and design into the spaces of your daily life! Give your family and the people you love the beauty of a dream masterpiece! Every piece of Nodus is designed by famous Designers, making it recognisable and prestigious. In this way, each rug is unique: you will not find another one like it. Like all beautiful and unrepeatable things, one piece in the Nodus collection sets you apart and speaks to others about your taste and elegance. CONTACT US!