Organic wool rugs: how are they made? How to match them to the style of the individual room?
May 05.2023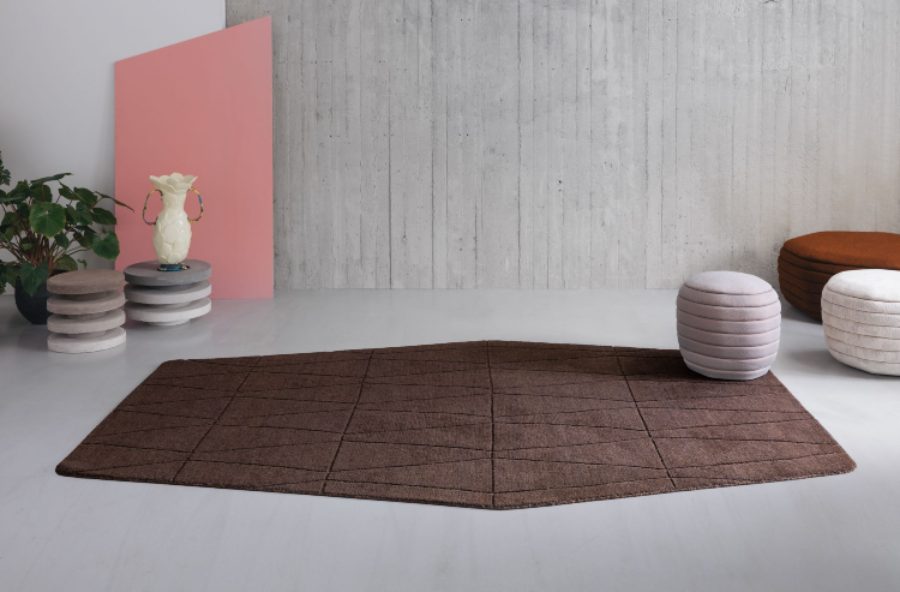 If you are looking for ways to decorate your home in a way that reduces the environmental impact of your furnishing choices, organic wool rugs are right for you.
These textiles are made from wool that comes from sustainable farms and are treated with natural dyes. As a result, these carpets are totally free of chemicals that are potentially harmful to the environment and human health.
What are the benefits of using Organic wool rugs?
Reducing the environmental impact of one's consumption choices is the main benefit of using a natural wool carpet. Choosing a carpet made from a natural material such as wool and made from fibres treated using traditional methods reduces climate altering emissions and releases fewer pollutants into the environment. All this compared to materials that have been used to produce non-ecological carpets.
The advantages of organic wool rugs are not only limited to their eco-friendliness. Wool has in fact been known for centuries for its durability and resistance. These qualities make wool carpets an excellent choice for high-traffic areas such as hallways or living areas in the home. Furthermore, as wool has a high thermal and acoustic insulation capacity, woollen pile carpets help keep the home warm in winter and cool in summer, reducing consumption.
Both hand-knotted and woven or tufted carpets can be placed in all rooms of the house and can be used for years to decorate spaces. Furnishing with organic wool rugs means making a sustainable, long-lasting and healthy choice for the home environment. Thanks to their properties, these artefacts make it possible to create an environment that is cosy and comfortable, in which to live peacefully.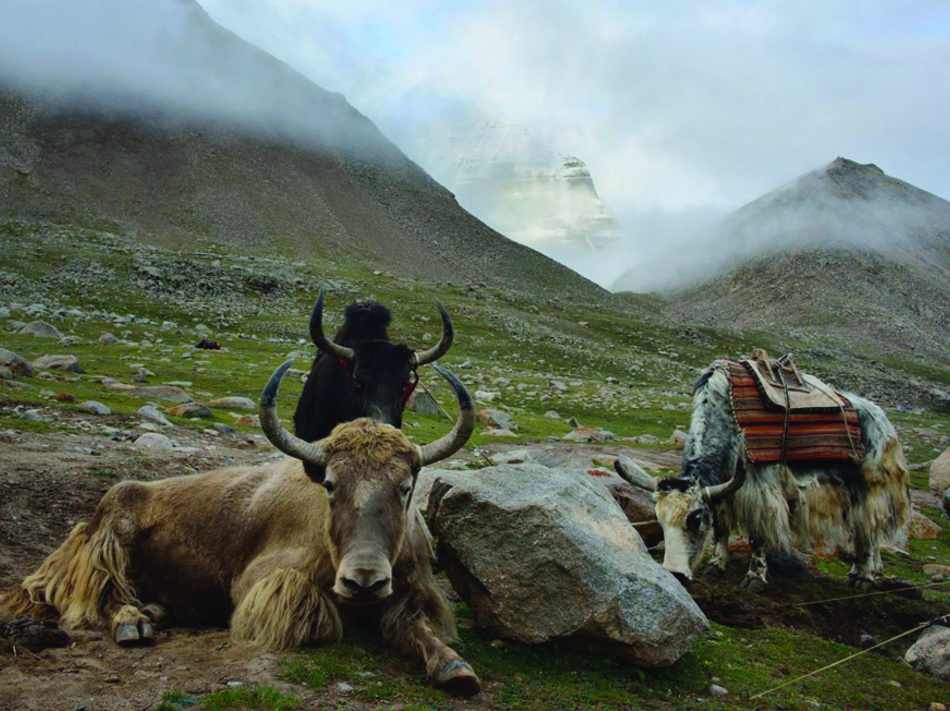 How to arrange one or more ecological wool carpets in the home?
Organic wool rugs are a very versatile choice that can be adapted to the specificities of many rooms in the home. Although these carpets can theoretically be placed in any room in the home, there are some considerations to be made beforehand in order to be able to identify the best position in which to place them.
When furnishing the home, a rule of common sense suggests placing a carpet in areas with the highest traffic, such as the entrance, stairs or living room. In these spaces, the carpet helps to protect the floor from wear and tear, provides a soft and safe surface to walk on and deadens the noise caused by footsteps.
In addition to these transition rooms, organic wool rugs are also perfect for furnishing bedrooms. Products made of ecological wool really are especially so! They are soft and comfortable textiles that help create a relaxing and cosy environment, but are also safe products for people with allergies or those sensitive to dust and chemicals.
To make the most of the characteristics of organic wool rugs, it is important to focus not only on the placement of the individual piece, but also on the design, colour and shape of each particular carpet. When choosing the perfect model for your home, you have to consider a variety of alternatives: from simple carpets with minimalist designs and neutral colours to brightly coloured and unusually shaped models.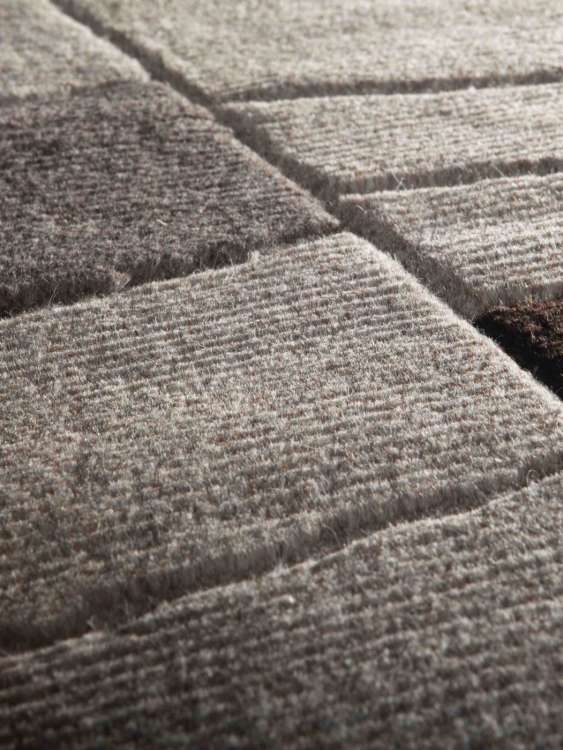 How can organic wool rugs be used to enhance home furnishings?
Organic wool rugs should not be considered as furnishing elements in their own right, but should be combined with other objects in the room.
In a living room, for example, the wool carpet can be chosen to create a harmonious result with curtains and cushions. On the other hand, in corridors, one can reason about the balance between carpets and wall decorations.
Wool carpets made from ecological fibres are among the most versatile furnishing solutions. They can complete the décor of rooms in a classic and exclusive context, as well as in a contemporary and minimalist environment.
The ecological and sustainable side of these textiles is particularly enhanced in rooms furnished in a natural style, with the use of wooden furniture and textiles of vegetable origin. Other furnishing styles that go very well with the use of ecological wool carpets are boho, rustic and Scandinavian.
Organic wool rugs also allow great freedom of choice in design and colour. For example, geometric patterned designs are ideal if you want to give a warm and cosy look to the room, while a plain or neutral-coloured pattern is great for a minimalist environment.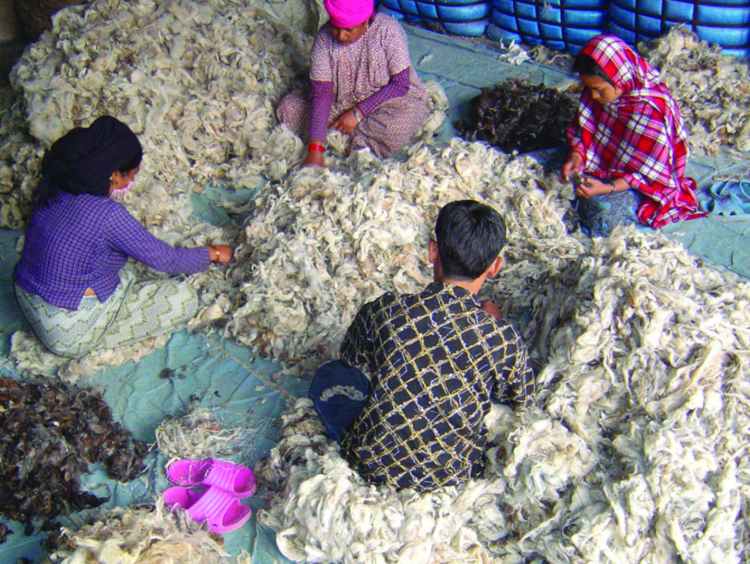 Nodus creates prestigious rugs.
Bring luxury into your home!
>>> CONTACT US! <<<

Nodus has reinvented the luxury rug. It was in fact the first brand to propose the concept of the rug as a work of contemporary art.
Nodus has always created exclusive products that furnish the most beautiful homes in the world. Do you want to make your home inimitable as a work of art?
Bring a hand knotted rug of the highest quality and design into the spaces of your daily life! Give your family and the people you love the beauty of a dream masterpiece! Every piece of Nodus is designed by famous Designers, making it recognisable and prestigious. In this way, each rug is unique: you will not find another one like it. Like all beautiful and unrepeatable things, one piece in the Nodus collection sets you apart and speaks to others about your taste and elegance. CONTACT US!