Non-toxic wool rugs: how to incorporate them into an interior design project?
Materials and techniques —
Nov 12.2023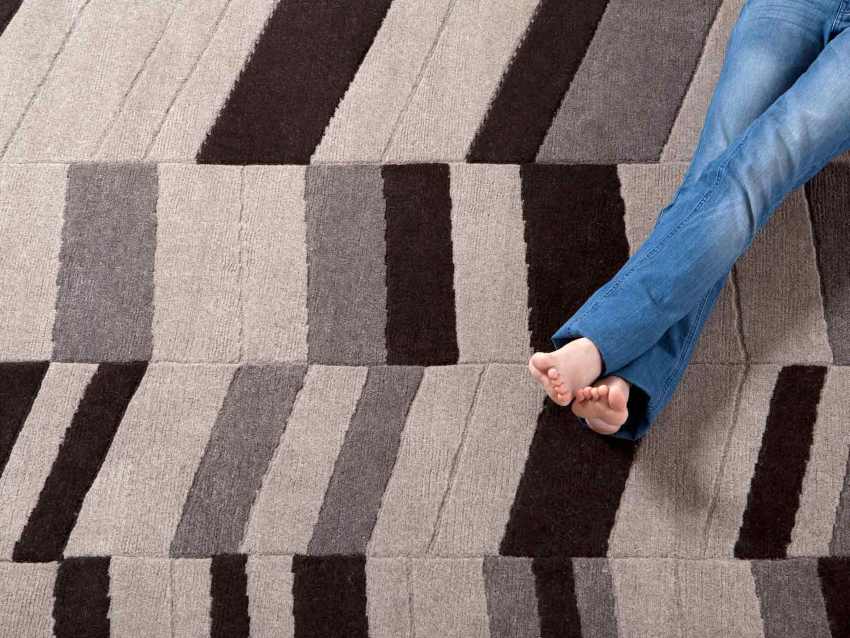 Non-toxic wool rugs can create an ambience that is both cosy and warm, but also safe and pleasant to use.
What makes these textiles special is an interesting mix of features, combining comfort, versatility and care for the environment and people. Let us therefore take a closer look at these valuable and useful rugs .
What are the advantages of Non-toxic wool rugs ?
The main advantage of Non-toxic wool rugs is their safety. These wool products are designed and created with great care. In fact, the production of a non-toxic wool carpet uses artisanal production techniques, without the use of glues, paints and volatile chemicals, which are often used in industrially manufactured pieces.
The fact that non-toxic rugs are made using only wool fibres for the weft and another natural yarn for the warp means that they can be placed in any room of the house. This also applies to children's bedrooms and rooms frequented by people with allergies or breathing problems.
In addition to being safe, wool rugs that are free of toxic substances are comfortable and pleasant to use. In fact, wool is a naturally insulating material that retains heat during the colder months and keeps the room cool during the summer. Its soft and cosy texture provides exceptional comfort under the skin, inviting you to walk on it barefoot and relax.
This is not the end of the story. Non-toxic wool rugs are also a good choice for those who wish to furnish their homes in an ecological and sustainable way. Wool is in fact a biodegradable and non-polluting material and its use has no negative impact on the environment. The fact that it is durable and long-lasting also means that the individual carpet does not have to be replaced quickly, reducing consumption even further.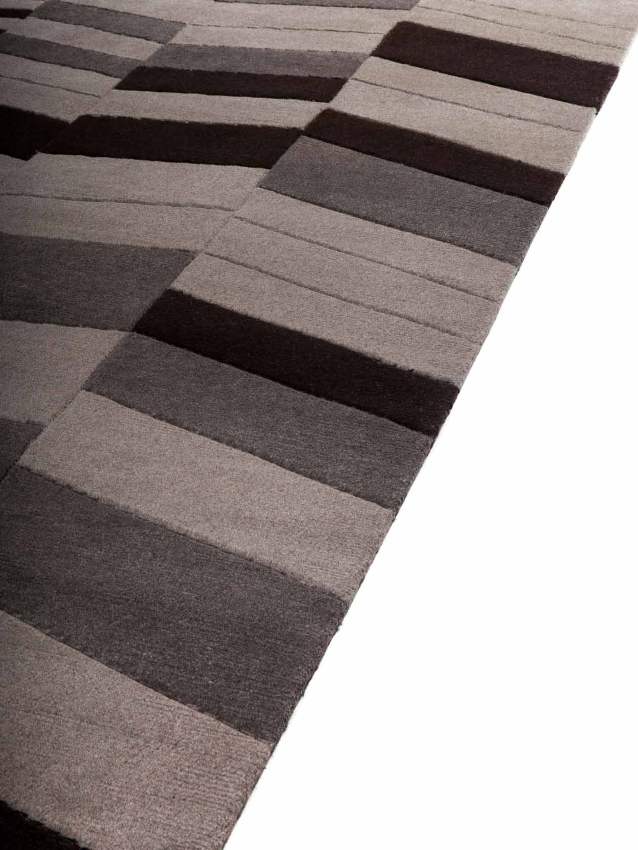 How are Non-toxic wool rugs made?
The creation of Non-toxic wool rugs is a fascinating handicraft process, the cornerstones of which are safety, sustainability and craftsmanship.
It all starts with finding the right type of wool. Wool taken from sheep, goats or camels is generally used to produce artefacts that are both elegant and durable. This yarn is harvested ethically, at specific times of the year and respecting animal welfare standards.
Subsequently, the raw wool is treated to make it suitable for carpet production. This process consists of several steps: usually, the wool is washed, carded and the fibres combed to remove impurities and make the wool more workable.
Once the wool is ready to be processed, the fibres can be dyed. To be able to obtain safe and non-toxic rugs , pigments and dyes of natural origin are mainly used.
After being immersed in the dye solution and once the dye has stabilised, the wool can be used for the production of handicrafts. Traditionally, hand-knotted or woven patterns are produced. Each of these techniques achieves an elegant and distinctive result, and requires considerable skill.
As mentioned above, textile artefacts produced in this way are obtained without the use of glues. This eliminates the risk of harmful chemicals and makes Non-toxic wool rugs an environmentally friendly choice.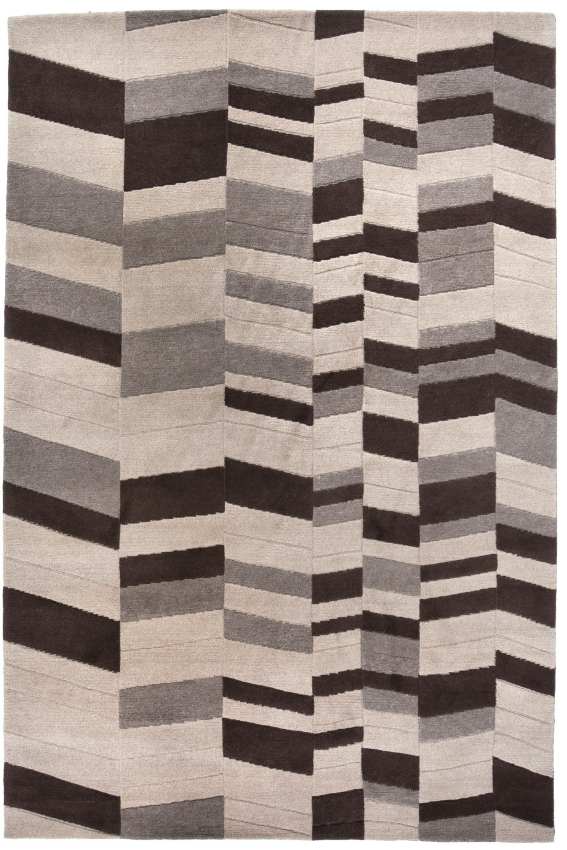 Why furnish rooms with a non-toxic wool rugs?
Furnishing with a non-toxic wool carpet is a wise choice that offers a number of advantages for any living space. Thanks to their exceptional versatility, these pieces fit into any area of a home, from the entrance hall to the bedrooms, from hallways to stairways.
If you are considering furnishing your home with Non-toxic wool rugs , keep in mind that these are eco-friendly products , made from materials that come from renewable sources and have been produced without the use of harmful chemicals.
You may also decide to choose a non-toxic wool carpet simply because of its versatility. In fact, in addition to being able to find a place in any room of the house, this type of artefact can also adapt very well to many different furnishing styles.
As these textiles are hard-wearing and come in a wide variety of designs, with a little bit of research you will be able to find the ideal model to match your home décor, whether it is a classic, modern or rustic style environment.
Nodus creates prestigious rugs.
Bring luxury into your home!
>>> CONTACT US! <<<

Nodus has reinvented the luxury rug. It was in fact the first brand to propose the concept of the rug as a work of contemporary art.
Nodus has always created exclusive products that furnish the most beautiful homes in the world. Do you want to make your home inimitable as a work of art?
Bring a hand knotted rug of the highest quality and design into the spaces of your daily life! Give your family and the people you love the beauty of a dream masterpiece! Every piece of Nodus is designed by famous Designers, making it recognisable and prestigious. In this way, each rug is unique: you will not find another one like it. Like all beautiful and unrepeatable things, one piece in the Nodus collection sets you apart and speaks to others about your taste and elegance. CONTACT US!