Eco-friendly rug materials (complete guide)
Materials and techniques —
Aug 10.2022
Those who choose eco-friendly rug materials for use in the home do so primarily because this proves to be an environmentally and socially sustainable solution, but also for other reasons. Establishing a close connection between interior design and nature, the aesthetics of materials of natural origin and the special design that these rugs can take on are among the main motivations.
So what are the eco-friendly materials for carpets and where should such artefacts be placed in the home to best enhance the specificities of each of their materials?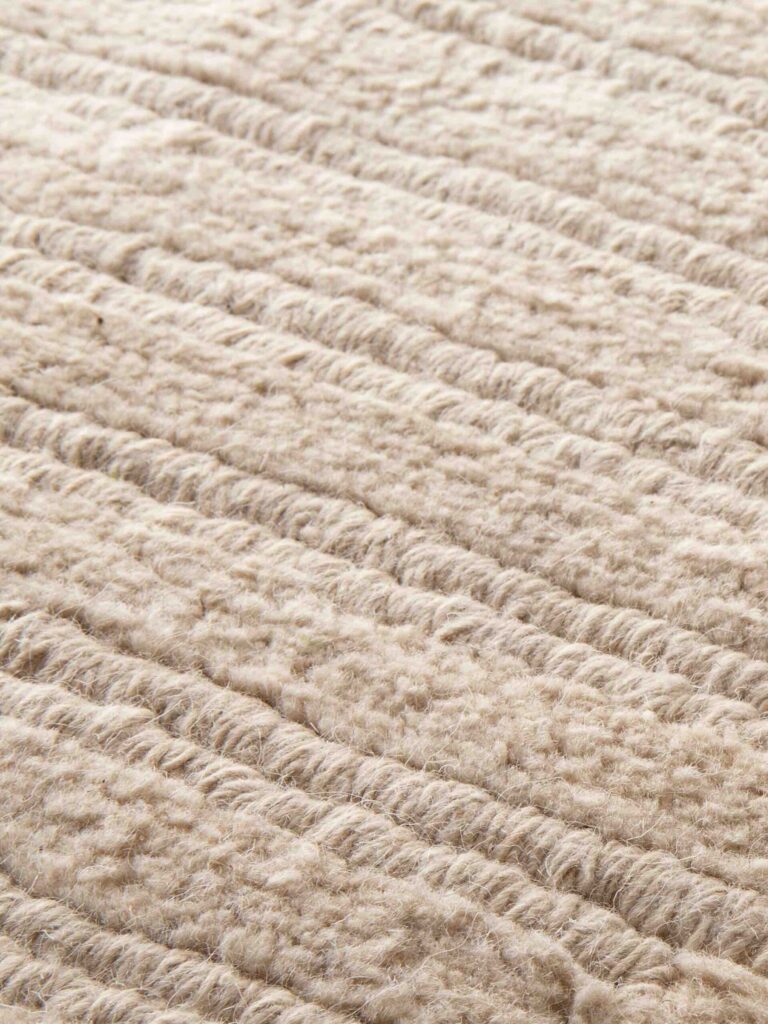 What are the best eco-friendly rug materials?
When we talk about eco-friendly materials for carpets, we are referring to a large group of materials that have a connection to nature or ecology. Specifically, they have this connection because of their origin or the way they are treated.
Wool carpets, which are the most widespread and among the most versatile, can be considered eco-friendly carpets in their own right, provided that they are made in artisan workshops that guarantee respect for workers' rights and that undyed fibres or fibres dyed with non-polluting substances of vegetable origin are used.
Cotton is a viable alternative to wool for eco-friendly artefacts, especially if one prefers to avoid materials of animal origin, such as in vegan furniture. Cotton carpets give the room a cosy and convivial atmosphere. In addition, the possibility of various techniques for processing cotton yarn, such as knotting and weaving, makes it possible to obtain various types of carpets, suitable for furnishing different spaces in the home, including outdoors.
Among the best materials that can be used to make ecological carpets are sisal, coconut fibre, linen and jute. The first two eco-friendly rug materials are characterised by their solidity and durability and are perfect for interior design projects inspired by the organic and natural world. Linen and jute are just as durable, but have a more rustic look, making them perfect for country chic interior design styles and country homes.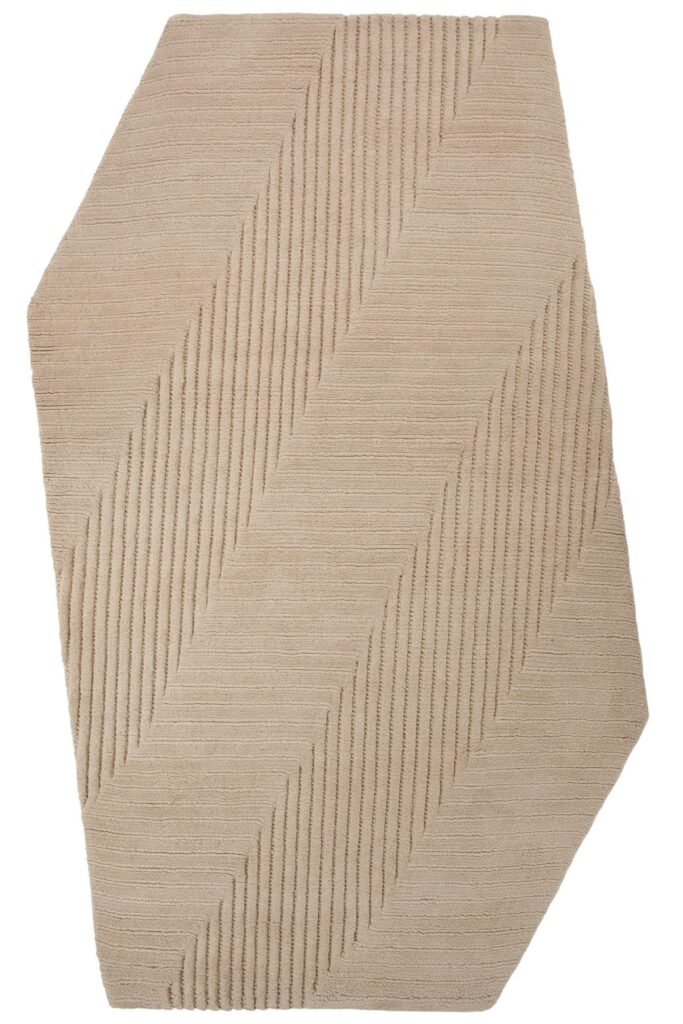 What characteristics distinguish eco-friendly carpets from others?
A lot can be said about eco-friendly rug materials for luxury carpets. Let us therefore move on with our discussion. For example, we can mention that, while distinguishing the design style to which the carpet belongs often only takes a single glance, to understand whether a carpet is eco-friendly or not a little more in-depth analysis is required.
Indeed, to identify an eco-friendly carpet, it is not enough to understand what material the pattern is made of. In order for a carpet to be defined with certainty as eco-friendly, it is necessary to also consider how it has been produced and what its impact on the environment is, even at the end of its life.
Among the many aspects to be considered to determine the category of the piece, the most important are the origin of the dyes used to colour the yarns, the origin of the yarns themselves and the sustainability of the production process. Environmentally and socially friendly designs are made using ethical and sustainable production, which guarantees that eco-friendly carpets are environmentally friendly throughout their life cycle. Respect for the environment is the priority to be pursued at every stage of the production process, during use and when it comes time to recycle the carpets.
Thanks to the absence of chemical and polluting substances, the negative effects on the natural environment are limited, while the safety of people who will come into contact with the carpet is increased. Those who consider it important to reduce their impact on the environment can also consider carpets made from recycled fabrics.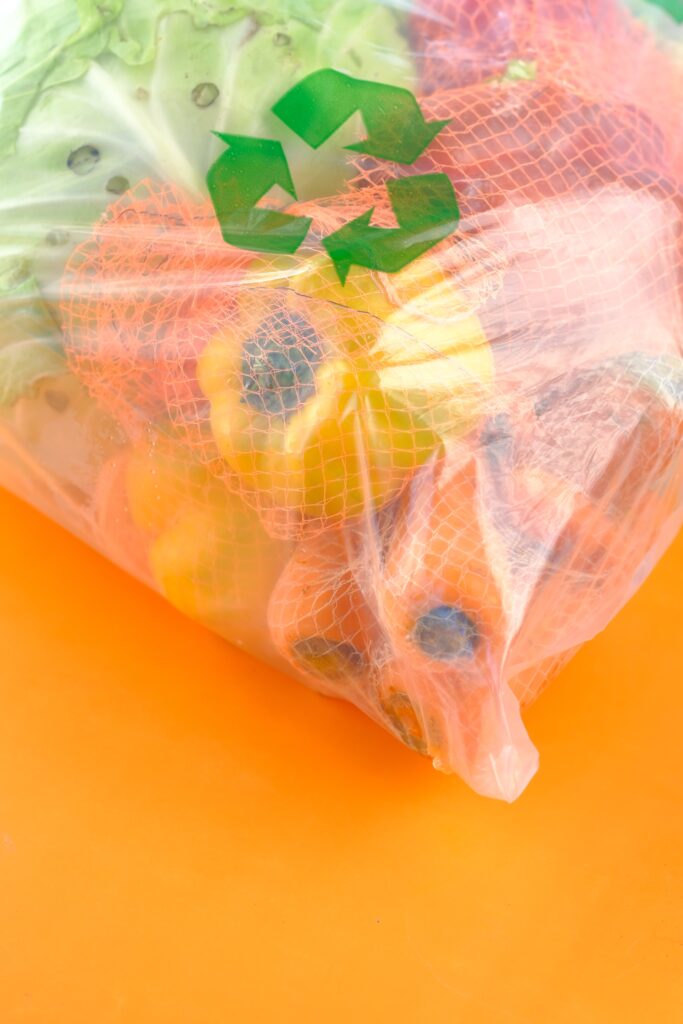 How to furnish your home using carpets made from eco-friendly materials?
Those who choose to furnish their homes with eco-friendly carpets do so as much for the sustainability of these solutions as for their beauty. Carpets made from eco-friendly rug materials eft in their natural state immediately give a feeling of well-being and harmony to the home environment, while the bright, enveloping colours of pieces made from naturally dyed fibres create a cosy atmosphere.
The variety of materials and designs used in the creation of ecological carpets makes them suitable for many different furnishing styles. Models made of undyed wool and those in pastel colours, for example, are excellent solutions for living areas and bedrooms furnished according to Nordic and minimalist interior design principles.
Those who have chosen an organic or vegan design for their home, on the other hand, can rely on carpets with sisal or coconut fibre pile. The woven workmanship of these patterns gives the room a very intriguing look, and the ability of these products to withstand moisture allows them to be used both in the kitchen and in the outdoor spaces of the home.
This brings us to the end of our guide to eco-friendly rug materials for high quality carpets. Our final piece of advice is to buy high-quality products from qualified and reliable carpet experts. This is the only way to be sure of bringing an authentic eco-friendly carpet into your home, i.e. made from materials that are actually respectful of the planet in which we live.
Nodus creates prestigious rugs.
Bring luxury into your home!
>>> CONTACT US! <<<

Nodus has reinvented the luxury rug. It was in fact the first brand to propose the concept of the rug as a work of contemporary art.
Nodus has always created exclusive products that furnish the most beautiful homes in the world. Do you want to make your home inimitable as a work of art?
Bring a hand knotted rug of the highest quality and design into the spaces of your daily life! Give your family and the people you love the beauty of a dream masterpiece! Every piece of Nodus is designed by famous Designers, making it recognisable and prestigious. In this way, each rug is unique: you will not find another one like it. Like all beautiful and unrepeatable things, one piece in the Nodus collection sets you apart and speaks to others about your taste and elegance. CONTACT US!