Modern round rugs: how to choose them according to room style?
Design — Home —
Dec 17.2022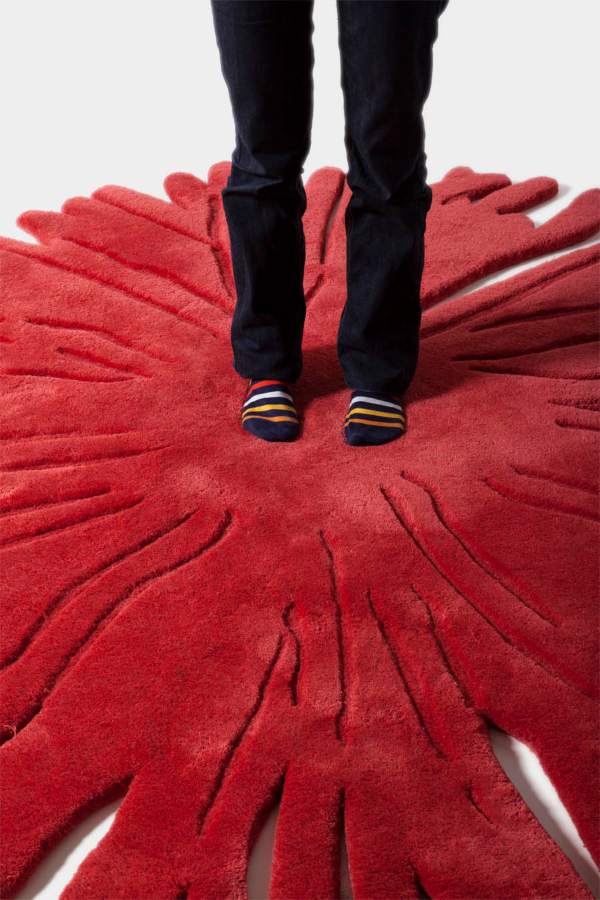 Modern round rugs are a type of artefact that is widely used in luxury interior design projects. There are several reasons for their success: they are often chosen because they are versatile and at the same time original, but also because they add a unique touch to the room in which they are placed.
When offered in a modern design, these high-value pieces manage to characterise any room in the home with great simplicity.
What are the winning features of modern round rugs?
The most obvious advantage of using a modern round rug is its ability to soften the lines of furniture and create a cosy and warm atmosphere.
All modern round rugs give home or commercial spaces an original and fresh look, regardless of the material used to make their pile. The most common yarn is wool, either left untreated or dyed, but cotton and jute rugs are also often used. As is obvious, the choice between one material and another must be made with the desired end result in mind.
A modern wool rug with a round shape is good for a busy space in the home, such as the entrance hall or living room. On the other hand, a cotton carpet is suitable for bedrooms or the walk-in wardrobe. Wool, in fact, has a high degree of wear resistance and gives the carpet a more compact structure, which resists trampling and ensures that the product will last for many years. Cotton, on the other hand, is less resistant and is recommended for rooms that are dry and have little traffic.
Jute is a yarn that has very interesting characteristics and can be used to create modern round rugs that ideally complement a living room that has been furnished in a natural style.
Which rooms can be enhanced with modern round rugs?
A round modern-style carpet can enhance any room in the house. In the bedroom, you can use colourful patterns with an abstract design for the children's room and a contemporary art rug for the master bedroom. You can choose to use a single large round rug, to be placed under the bed, or you can opt for smaller rugs that are used as bedside rugs.
In large bedrooms, modern round rugs can also find a place in an area off the bed and bring colour to the space occupied by the desk, for example.
In the living area of the home, modern round rugs can complement the furnishings of a lounge or living room. They can be used under the table or in the sofa area. In the first case, it is important to check that the design of the individual rug and the style of the table are consistent. In the second case, it is essential to create a good balance between the individual rug and the sofa to create a relaxing space and a cozy atmosphere.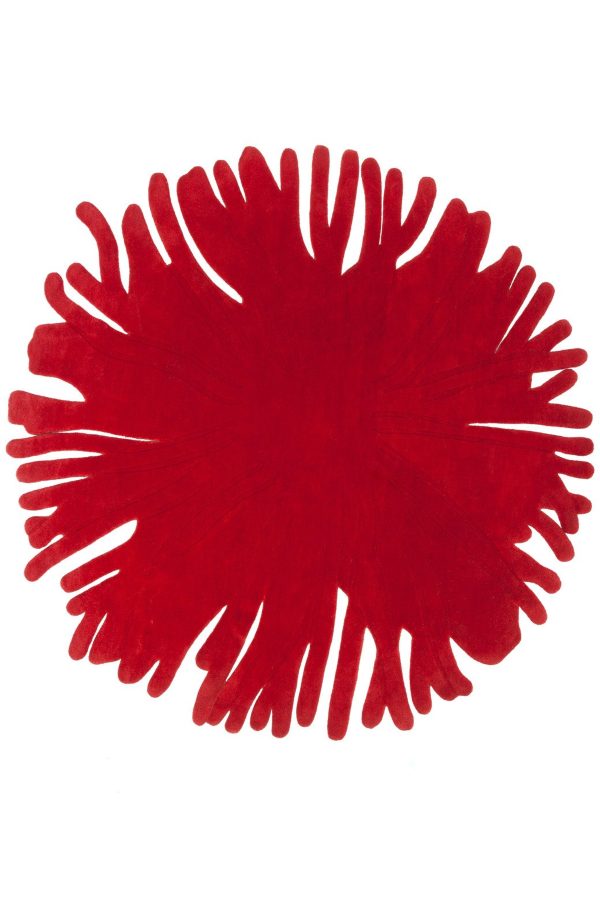 Our tips for furnishing home environments with a modern round rug
Modern round rugs come in many different styles. In contemporary interior design projects, Scandinavian-style patterns with geometric motifs are often used, but bohemian-style rugs with floral patterns and pieces with minimalist designs are also good choices.
In modern design, many more colour tones are also used than in traditional patterns. For a contemporary décor, round rugs in pastel shades can be used. However, brighter colours can also be used, especially if you want to make the carpet the focal point of the room.
Those who want to give the room an original and modern look can choose modern round rugs with an embossed pattern or an abstract design. Between shaded colours, mixes of lines and shapes and creative patterns, it is always possible to uniquely characterise different spaces in the home and create a striking design ambience.
Round rugs with a modern style are big players in contemporary furniture, although they are not new. Although the first round patterns were produced in antiquity, they only began to spread in Europe from the 19th century onwards. For some years now, round rugs have been an almost constant presence in homes furnished with luxury rugs . This choice is consistent with the trend towards softening the lines of furniture and furnishings, after a long period in which styles that relied on square, sharp lines dominated trends.
Modern round rugs are also an excellent resource for furnishing lofts and large rooms. In spaces of this type, original compositions can be created by placing several round rugs of different sizes and colours side by side. Alternatively, round rugs can be placed on top of rugs of other shapes. Through solutions of this type, you have the possibility of visually filling the space, giving an accent of colour that allows you to achieve a very elegant result.
Nodus creates prestigious rugs.
Bring luxury into your home!
>>> CONTACT US! <<<

Nodus has reinvented the luxury rug. It was in fact the first brand to propose the concept of the rug as a work of contemporary art.
Nodus has always created exclusive products that furnish the most beautiful homes in the world. Do you want to make your home inimitable as a work of art?
Bring a hand knotted rug of the highest quality and design into the spaces of your daily life! Give your family and the people you love the beauty of a dream masterpiece! Every piece of Nodus is designed by famous Designers, making it recognisable and prestigious. In this way, each rug is unique: you will not find another one like it. Like all beautiful and unrepeatable things, one piece in the Nodus collection sets you apart and speaks to others about your taste and elegance. CONTACT US!