Marco Carini interviewed by Nodus
Design —
Jul 25.2021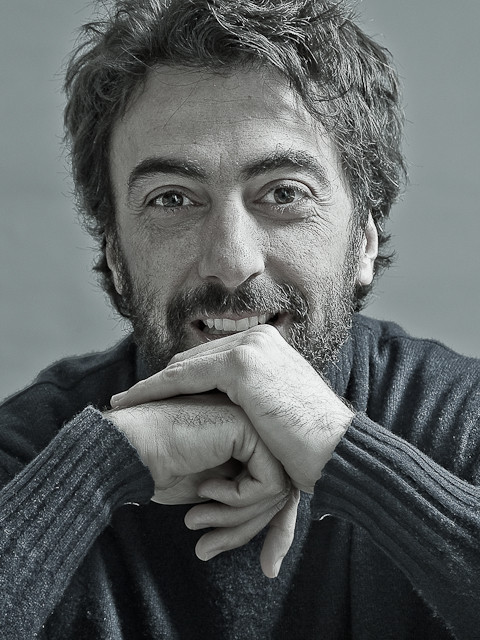 Nodus collaborates with the world's most famous designers. These creatives are famous for their style and the continuous innovation they bring with their ideas. One of these artists is Marco Carini. We interviewed him. Let's get to know him better and find out what his ideas on design are and what he envisages for the future.
How would you define the essence or primary characteristics of your work? Every designer has his own style, his own distinctive features… what are yours?Sometimes I am a designer, but I don't consider myself a real designer. I believe in spontaneous gestures, in intuition, in constant and admiring observation of nature, for me an inexhaustible source of inspiration.
Who are the people or what are the stories that have most influenced you in your career?
Without a doubt Carlo Scarpa, for his passion and approach to design, Mies Van der Rohe for his constant search for the essence, Mark Rothko for his vision of life, through an apparently simple composition of colors, poetry in general, in a too prosaic world, the ability to see and interpret the meaning of life, with eyes closed, as in "Cathedral" by Raymond Carver.
How does the cultural aspect linked to your country and its traditions enter into your projects?
If my inspirations are almost always oriental, the way of interpreting them, the spontaneity, are more Latin characteristics, and I believe in opposites, because they can become a magical mixture.
How do you see the future and what do you think will be the new trends in design?
Personally I don't believe in trends, but in the path of transversal design, capable of crossing time, sometimes without being coincidental, but always current. However, I think that nature must become a fundamental ingredient, with an ethical attitude, capable of not letting one's ego prevail, but the ability to show, to show oneself, without doing harm.
What do you think about sustainability today? Do you think it is a basic element of design or is it an added value?
I think it is basic. It is an essential starting point for every project. When we will be able to produce design without polluting, without consuming nature, using only products resulting from natural supply chains, perhaps we will be in a world populated by enlightened people. John Lennon sang: "You may say i'm a dreamer, but i'm not the only one". I trust in a future that in facts will demonstrate the many words already spent on the subject by many.
How much does the social aspect count and how often is it present in your projects?
It is one of the fundamental ingredients. Knowing that part of the proceeds of a piece of design is used to build schools, cultural spaces, where there is the greatest need, was the element that made me fall in love with the Nodus project. In general, the social aspect, for all the activities I do, is the aspect on which my activity is based.
Is design more emotion, more rationality/functionality, or is there no prevalence of either aspect?
It's a mathematical formula recited in verse. It is craftsmanship applied to intuition, it is constancy mixed with talent. It is certainly for me "the form that follows the function", but not only. Sometimes it's one of the two components chasing the other. It's the magic of an encounter.
What do you think about the role of textiles in design?
I've always been an admirer of Joseph and Anni Albers. Textiles are fascinating because the product is born out of interweaving. Weaving is synonymous with union, relationship, exchange. I therefore believe that it is important, fundamental.
To conclude, an aphorism or a phrase that represents you.
A serious motto by Mies: "I don't want to be interesting, I want to be good". And then a delicate and irreverent poem by Stefano Benni: "The giraffe's heart is far from his thoughts. It fell in love yesterday and doesn't know it yet".
Nodus creates prestigious carpets.
Bring luxury into your home!
>>> CONTACT US! <<<

Nodus has reinvented the luxury carpet. It was in fact the first brand to propose the concept of the rug as a work of contemporary art.
Nodus has always created exclusive products that furnish the most beautiful homes in the world. Do you want to make your home inimitable as a work of art?
Bring a hand knotted rug of the highest quality and design into the spaces of your daily life! Give your family and the people you love the beauty of a dream masterpiece! Every piece of Nodus is designed by famous Designers, making it recognisable and prestigious. In this way, each rug is unique: you will not find another one like it. Like all beautiful and unrepeatable things, one piece in the Nodus collection sets you apart and speaks to others about your taste and elegance. CONTACT US!