Modern plain rugs: what are they? How to choose the right model?
Design — Home —
May 06.2023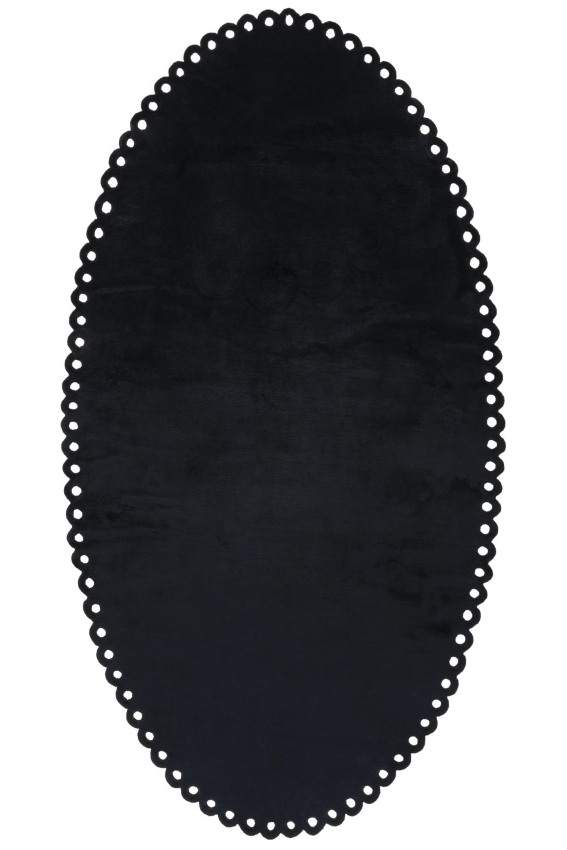 There are many good reasons to choose to furnish rooms in your home with one or more modern plain rugs.
First of all, thanks to the versatility of these carpets, it is possible to furnish different rooms in the home in an original way. Furthermore, by carefully choosing the colour of the carpet , you can give the room the look you want. Specifically, thanks to the work done by modern plain rugs, a room in the house can appear spacious and bright. Or it can become more elegant and refined.
What are the advantages of modern plain rugs?
Modern carpets in this particular category are perfect for those who want to give the room a minimalist yet elegant look. Thanks to the possibility of choosing from a wide variety of shapes, colours and textures, it is easy to find the model that ideally suits one's surroundings and reflects one's taste.
Especially when they come in soft colours and when they have a rounded shape, modern solid-coloured carpets can give the room a feeling of spaciousness and airiness. A white or beige carpet, for example, can give the impression that the room is larger than it actually is. It goes without saying that this is particularly useful when furnishing a cramped space or a room with low ceilings and little light.
Choosing a plain-coloured carpet can also be advantageous from a practical point of view. These carpets are, at least on paper, easier to maintain and more durable than carpets with more elaborate designs.
Dark carpets, in particular, are better at hiding dust and stains. Furthermore, modern plain rugs made of quality materials can last for several years, even when placed in busy areas of the home.
What are the best materials for modern plain rugs?
The minimalist and clean look of modern plain rugs perfectly matches the contemporary design style. The most frequently used materials for this type of carpet are wool and cotton, but there are also sisal and jute carpets, perfect for those who prefer a natural and sustainable style, and synthetic fibre carpets, ideal for outdoor use.
Wool is the most commonly used material for carpets. It is considered the first choice because it is a durable and versatile material that makes luxury carpets that look soft and warm to the touch. Moreover, wool is perfectly suited to various processing techniques. In this sense, knotted, tafted or woven carpets can be created, depending on the desired end result.
Cotton is an equally popular material for the production of plain-coloured textiles, mainly because it is easy to process and can be coloured in a wide range of shades. Furthermore, cotton fibres are very durable and versatile. Finally, cotton fibres make it possible to create artefacts of various sizes and shapes.
Synthetic fibres, such as polypropylene, acrylic and nylon, are mostly used to make outdoor carpets. As they are durable and easy to maintain, they are the most practical solution for decorating terraces, balconies and gardens.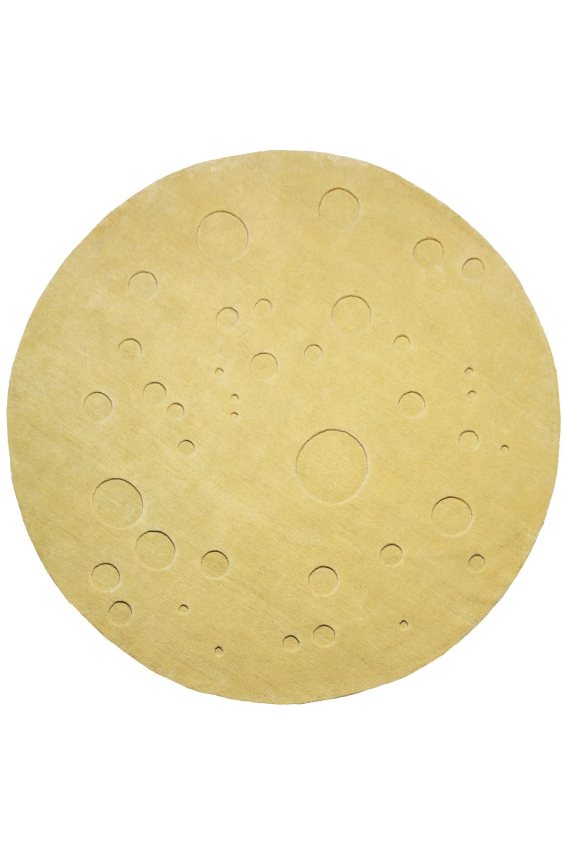 How to choose a modern plain-coloured carpet?
Although simple and minimalist in appearance, modern plain rugs can become central elements of any home decor. In fact, when the individual piece is chosen with care, it can give a strong personality and style to any room, making the furnishings stand out and enriching the atmosphere of the room.
The first thing to consider when choosing the right modern plain carpet for your home is the size of the room to be furnished. Checking that the dimensions of the room and the carpet are proportional is essential to achieve a harmonious result. A carpet that is too large risks weighing down the room, while one that is too small risks failing to stand out as a whole.
In addition to the size, the colour of the carpet and the material in which it is made must be considered. The colour can be chosen to blend in with the room furnishings or to create a strong contrast with them. As far as the material is concerned, on the other hand, it must be taken into account that the fibre chosen greatly influences the appearance of the carpet. A fibre with a shiny finish can even change the perception of colour, while a very soft fibre can increase the perceived comfort of the carpet.
Finally, do not forget to consider how the pattern of the carpet relates to the furnishing style chosen for the room. In rooms with Nordic and minimalist furniture style, for example, it is preferable to opt for a rug with an essential design and neutral tones. On the other hand, if the room is furnished in a classic style, one can opt for one or more modern plain rugs with a pile in warm, bold colours.
Nodus creates prestigious rugs.
Bring luxury into your home!
>>> CONTACT US! <<<

Nodus has reinvented the luxury rug. It was in fact the first brand to propose the concept of the rug as a work of contemporary art.
Nodus has always created exclusive products that furnish the most beautiful homes in the world. Do you want to make your home inimitable as a work of art?
Bring a hand knotted rug of the highest quality and design into the spaces of your daily life! Give your family and the people you love the beauty of a dream masterpiece! Every piece of Nodus is designed by famous Designers, making it recognisable and prestigious. In this way, each rug is unique: you will not find another one like it. Like all beautiful and unrepeatable things, one piece in the Nodus collection sets you apart and speaks to others about your taste and elegance. CONTACT US!