Modern rugs how to recognize them How to choose them
Design —
Jun 05.2022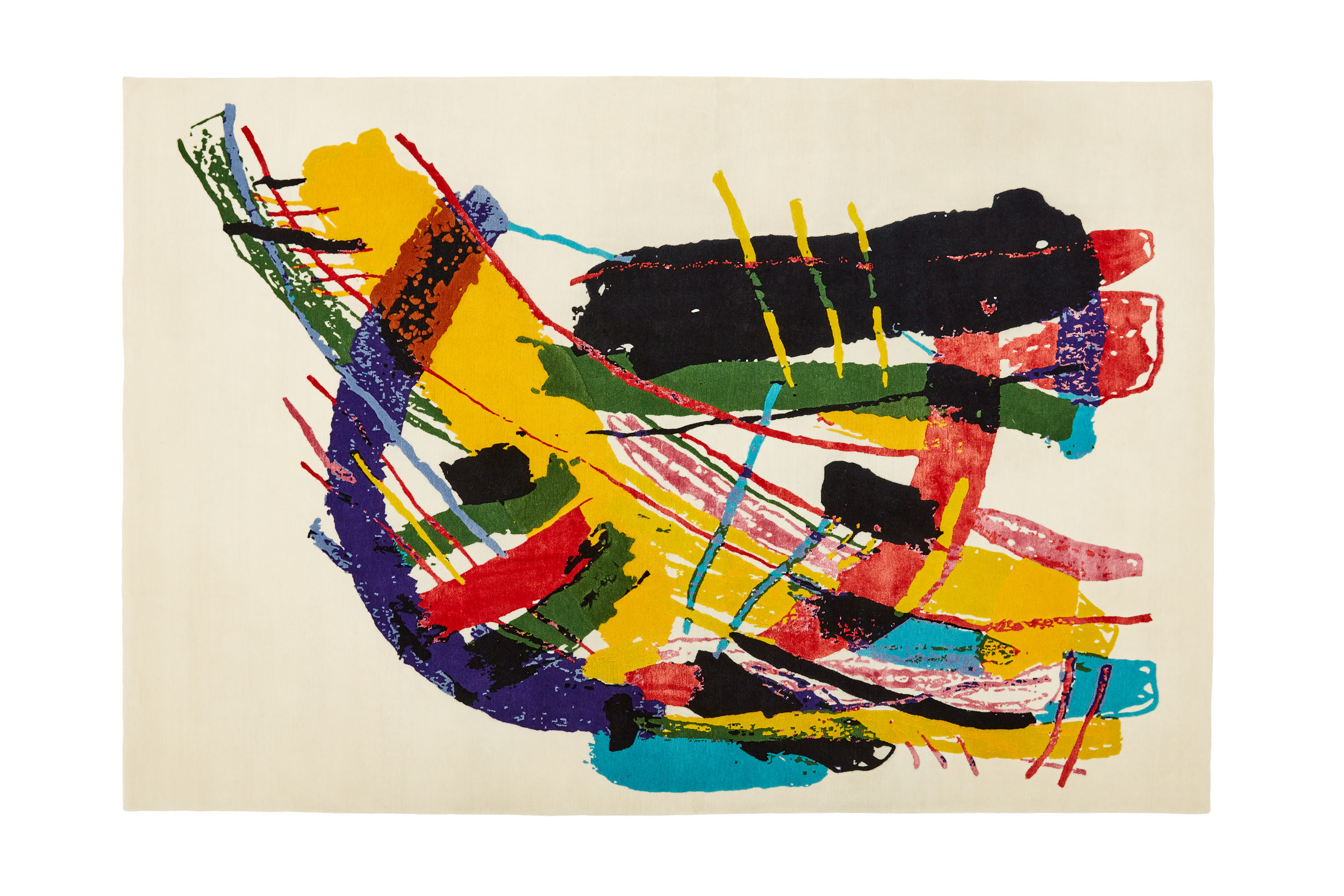 When we talk about modern rugs, we usually refer to models made after World War I.
The ensemble that includes modern rugs is heterogeneous in so many ways: in terms of the style of the artifacts, the materials used in their creation, and the places of production. This variety also translates into greater versatility: the most diverse spaces can be furnished with a modern rug, from the most exclusive homes in the world to hotels and dream stores. Let's look at why this is true.
What are the main characteristics of modern rugs?
Knowing the period of production of a carpet is one of the methods that can be used to identify modern rugs and to distinguish them from antique or more current ones. The year that conventionally serves as the watershed for this distinction is 1918: all those produced before this date are considered antique and all those produced after are considered modern.
As is easy to guess, in the last century of history, the way of thinking about rugs and interior design has changed dramatically. This evolution has resulted in a huge variety of styles and designs, which have multiplied the possibilities of decorating using a modern rug.
The aesthetics of modern artifacts is the element that most diverges them from ancient patterns. While in the past motifs peculiar to Persian and Oriental traditions were on offer, in modern times rugs with abstract or graphic patterns have been developed.
In terms of materials, modern rugs also depart from tradition. While almost all antique luxury rugs were made from wool, modern and contemporary pieces use a wide variety of fibers, from those of plant origin to synthetic ones produced from natural materials.
Another distinguishing feature of modern rugs is the variety of textures. In fact, alongside short-pile rugs, there are long-pile models with relief weave or more distinctive textures.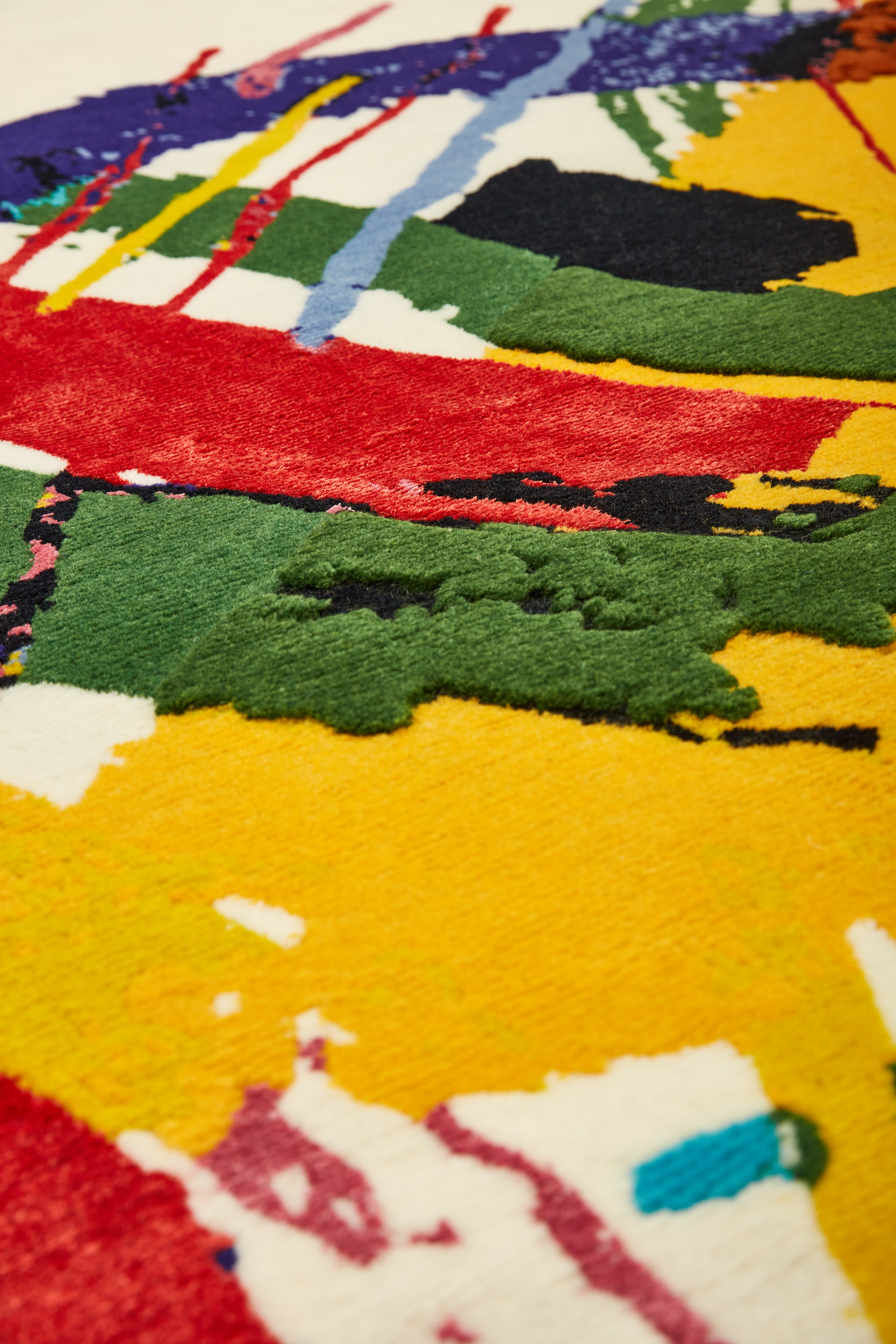 How to furnish your home with a modern carpet?
All these features mean that, thanks to modern rugs, you can furnish the most diverse types of rooms, and often with greater freedom than offered by antique rugs.
In the home, modern artifacts can become the centerpiece of living area furnishings, whether it is a small living room or a large living area. Or they can embellish bedrooms. The unique mix of colors, designs and materials used gives a definite character to each room. When the furnishing design is carefully thought out, the modern rug, in addition to bringing color and decorating the space, succeeds in the task of holding together all the other elements in the room, from furniture to accessories, through textiles and decorations.
It doesn't end there. Thanks to the many designs available, modern rugs fit a variety of decorating styles. You may decide to include a modern pattern in a room furnished with classic furniture, for example, if you want to refresh and make the space more contemporary, or you may choose a more contemporary pattern to complement the decor of an industrial-style home.
Within the range of modern-era rugs, you will also find models with unusual shapes or special designs. These solutions, which can also be made to measure projects, are ideal for all those rooms where there is a need to create exclusive furnishings that reflect the refined tastes of customers.
Why resort to the customization of modern rugs?
By choosing a modern rug, you often have the opportunity to customize every aspect of it. What do we mean by this? Let's take an example. Have you seen a pattern that has the perfect materials and design for you, but you are not convinced by its color? Would you like a rug with a particular shape instead? Whatever your request, you can easily order the creation of a custom-made pattern with all the features you want.
Among the elements of the artifact you can customize are the size, shape, colors, materials, and texture. Together with an interior designer, you can define the style of rug that best suits the space to be furnished and identify the features your ideal rug should have. This obviously cannot be done with a luxury antique rug.
For home furnishings, the choice is usually among modern hand-knotted or hand-tafted luxury rugs, made mostly of wool or plant fibers. For offices and commercial spaces, on the other hand, it is preferable to choose modern hand-knotted wool pieces, which are more resistant to footfall and available in a plethora of designs.
Thanks to the possibility of customizing every detail of modern rugs, it is also possible to create models with distinctive shapes or designs, capable of fitting perfectly even in rooms of unusual size or structure. And capable of adapting even to particularly complex projects.
Nodus creates prestigious rugs.
Bring luxury into your home!
>>> CONTACT US! <<<

Nodus has reinvented the luxury rug. It was in fact the first brand to propose the concept of the rug as a work of contemporary art.
Nodus has always created exclusive products that furnish the most beautiful homes in the world. Do you want to make your home inimitable as a work of art?
Bring a hand knotted rug of the highest quality and design into the spaces of your daily life! Give your family and the people you love the beauty of a dream masterpiece! Every piece of Nodus is designed by famous Designers, making it recognisable and prestigious. In this way, each rug is unique: you will not find another one like it. Like all beautiful and unrepeatable things, one piece in the Nodus collection sets you apart and speaks to others about your taste and elegance. CONTACT US!