The most durable rug material: what are the most durable materials for luxury rugs?
Materials and techniques —
Feb 24.2023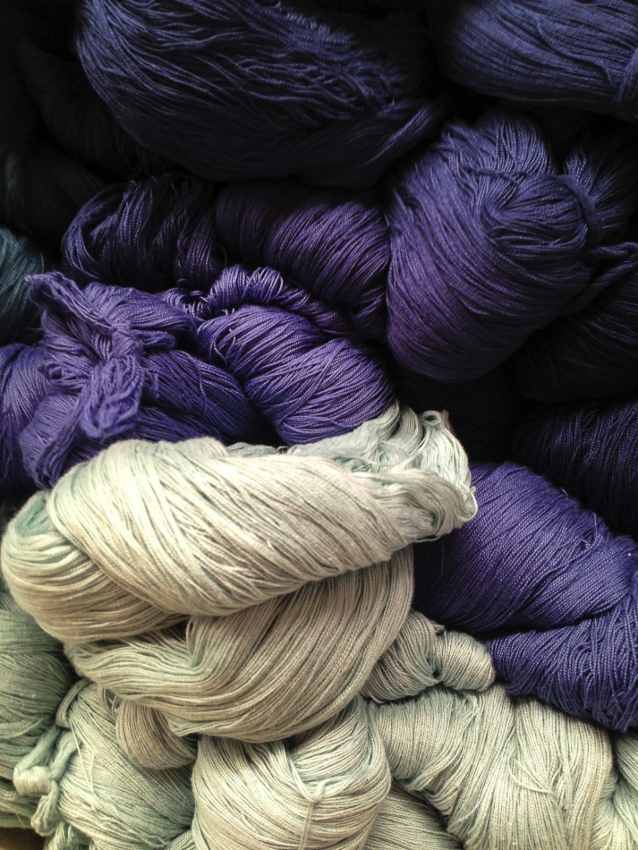 What is the most durable rug material? Depending on one's needs, it is often crucial to understand what is the most durable material to make a rug from. After all, this is one of the first steps in making a conscious and correct choice for the furnishing of one's home.
The durability and resistance of luxury rug s are among the main concerns for those who have to follow an interior design project. Indeed, choosing a solid model guarantees an excellent result that lasts over time and maintains its beauty year after year. Let us therefore see what are the best tips for making this choice.
Why should you opt for a rug made of a robust and durable material?
Achieving a good decor depends on several factors. Besides the shape, colours, decorations, style and size of the rug , the durability of the material from which the product is made is decisive.
So, how does one go about selecting the most durable rug material? Firstly, it must be said that gathering information and evaluating different materials in terms of strength and durability does not only influence stylistic and aesthetic choices. Especially when we talk about luxury rugs , we have to consider that these are investments made to last. The durability of the material is therefore a fundamental requirement to be able to benefit from the beauty and quality of this important piece of furniture for a long time.
The considerations to be made when choosing the most suitable material for rug s are different and change depending on whether you decide to place the product indoors or outdoors. In the first case, the focus will be on the product's resistance to treading or the weight of furniture. Instead, in the second case, the ability of the textile fibres to resist humidity, rain and temperature changes will also have to be assessed.
What are the most durable materials for indoor rugs?
The most durable rug material to be placed indoors in the home is wool. This yarn, whether used on its own or mixed with other fibres, guarantees excellent durability and has an excellent ability to withstand traffic and trampling.
Among the merits of wool rugs is the great ability of these yarns to retain their colour over time. This is very well demonstrated by antique Oriental rug s: even after centuries, the wool fibres are perfectly coloured and the handcrafted patterns retain their beauty.
When talking about the strength and durability of rug s, one must also keep in mind the most important threats that can damage the product. In the case of wool, the greatest danger is the attack of moths, which can destroy the fibres and cause irreparable damage. Moisture is also the enemy of wool, as it can cause mould or unpleasant odours to develop.
Excellent alternatives to wool for making strong and durable indoor rug s are sisal and jute. These natural materials are ideal for those who like naturally furnished rooms and have excellent resistance to both traffic and moisture.
In addition, all these types of yarn are not prone to staining and are very easy to clean. In addition to being long-lasting, they are also safe to use and ideal for people who are fragile or prone to allergies.
So this is a first answer to the question of what is the most durable rug material. We can, however, add much more…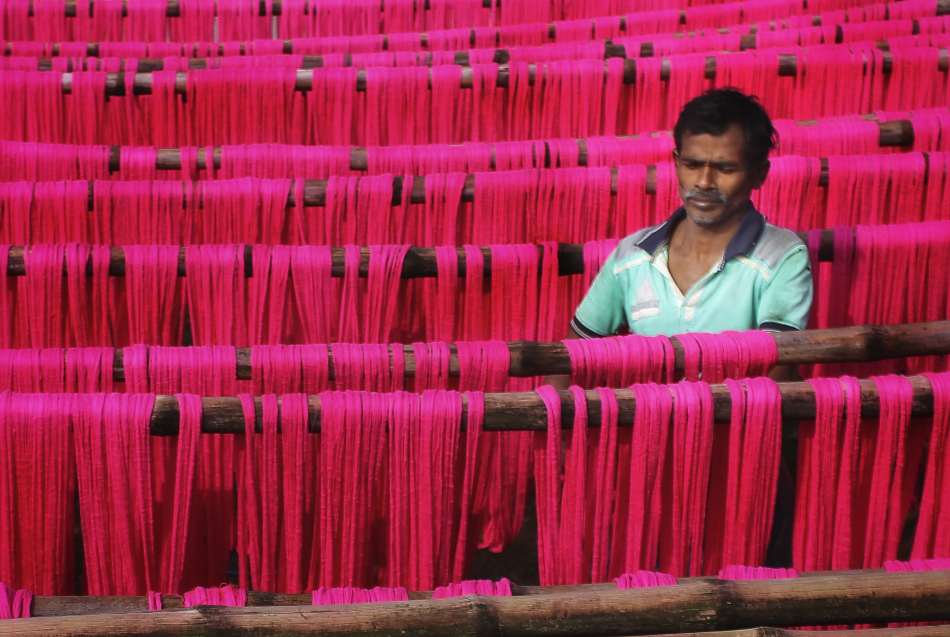 What is the most durable rug material that is to be placed outdoors?
In order to be able to choose an outdoor rug , it is necessary to consider that items outside the home are exposed to moisture, rain and frequent changes in temperature. For this reason, you need to use fibres that are able to withstand such stresses.
The best materials for those who want an elegant and robust outdoor rug are polypropylene and nylon. Both fibres make it possible to create pieces that look luxurious and can be used in all outdoor areas of the home.
Whenever you need a rug to be placed outside the front door, in the garden, on the terrace or inside a gazebo, you can therefore opt for a polypropylene or nylon rug . Furthermore, these can be easily dyed. What's more, they can be knotted by hand or machined to create beautiful designs.
Another alternative to be considered for beautiful and durable outdoor rug s is polyester. Although it is a slightly less robust material than polypropylene and nylon, it is still an excellent solution that can be used to furnish a canopy, patio or enclosed gazebo with an artefact.
When it comes to synthetic materials for outdoor rug s, the choice between the different options must be guided by one consideration: where will the artefact be placed? That is not all, however. In fact, the style and final look you want to give the piece also prove important when assessing which is the most durable rug material.
Nodus creates prestigious rugs.
Bring luxury into your home!
>>> CONTACT US! <<<

Nodus has reinvented the luxury rug. It was in fact the first brand to propose the concept of the rug as a work of contemporary art.
Nodus has always created exclusive products that furnish the most beautiful homes in the world. Do you want to make your home inimitable as a work of art?
Bring a hand knotted rug of the highest quality and design into the spaces of your daily life! Give your family and the people you love the beauty of a dream masterpiece! Every piece of Nodus is designed by famous Designers, making it recognisable and prestigious. In this way, each rug is unique: you will not find another one like it. Like all beautiful and unrepeatable things, one piece in the Nodus collection sets you apart and speaks to others about your taste and elegance. CONTACT US!