Contemporary luxury rugs: how are they made? How to make the right choice for the individual furnishing project?
Design — Luxury rugs —
Sep 14.2023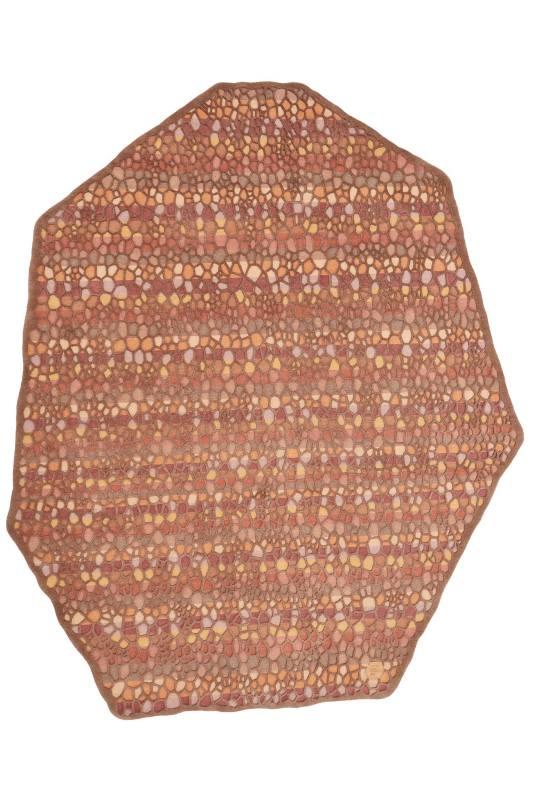 Contemporary luxury rugs are more than just home accessories. In fact, with the right interior design choices, such furnishings can become the centrepiece of any domestic or even commercial environment.
Thanks to their originality and decorative power, these highly valuable textile artefacts immediately catch the attention of guests and customers. Anyone wishing to give their home or business a unique design should give due consideration to contemporary luxury rugs, as they are true textile masterpieces that can transform the home or business environment into a small three-dimensional work of art.
When to choose contemporary luxury rugs?
A contemporary luxury carpet is a very versatile choice when it comes to completing the decor of a room. Such a piece of furniture is particularly suitable for spaces with minimalist and modern furnishings. In rooms of this kind, which are characterised by a few pieces of furniture with clean lines and light colours, the presence of colourful and originally designed artefacts can really stand out and transform the look of the location.
When speaking of contemporary luxury rugs, reference is often made to models with innovative designs and offered in bold colours or material combinations. This mix of features makes such luxury rugs perfect for those who want to furnish their homes with style and elegance, but without renouncing originality.
Not infrequently, those who choose to furnish their rooms with this kind of artefacts make this decision consciously, in order to use the pieces in question as the focal point of the room. With their sophisticated design, in fact, these rugs not only decorate places, but also attract the attention of anyone entering the home.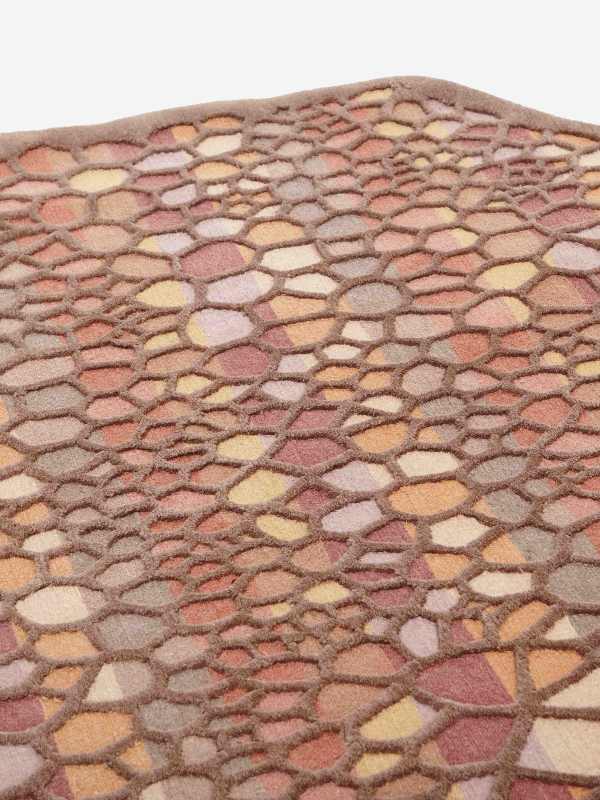 However, it should not be assumed that contemporary luxury rugs are only bold and flashy designs. There is a wide range of models to choose from, ranging from pieces with simple, essential lines to models with unusual, abstract designs or strong artistic character. In short: there is more than one way to use these highly valuable artefacts.
What are the strengths of contemporary luxury rugs?
Anyone considering furnishing their home with one or more contemporary luxury rugs should carefully consider the strengths of these furnishing solutions.
Design is certainly the first aspect to take into consideration. Thanks to an original and innovative design, bright colours and a careful selection of yarns, contemporary luxury rugs have a well-kept aesthetic that certainly does not go unnoticed.
Each model is a combination of the originality of the designers' choices and the quality of the craftsmanship. The care with which these products are conceived, designed and manufactured makes it possible to obtain a product of the highest value, capable of truly embellishing the space in which it is placed, and not only in a metaphorical sense.
It doesn't end there. Contemporary luxury rugs are artefacts that are also appreciated for their distinct versatility. Indeed, as well as being able to be used in different rooms of a home or business, they can harmonise with various kinds of furniture.
The versatility of these rugs is also expressed in the processing techniques that can be adopted for their production. In addition to classic hand-knotted rugs , the most suitable solution – if one wants to focus on elegance and refinement – is to consider hand tufted and long pile rugs. These two categories of artefacts give an even warmer look to the individual room and can help give more depth to spaces.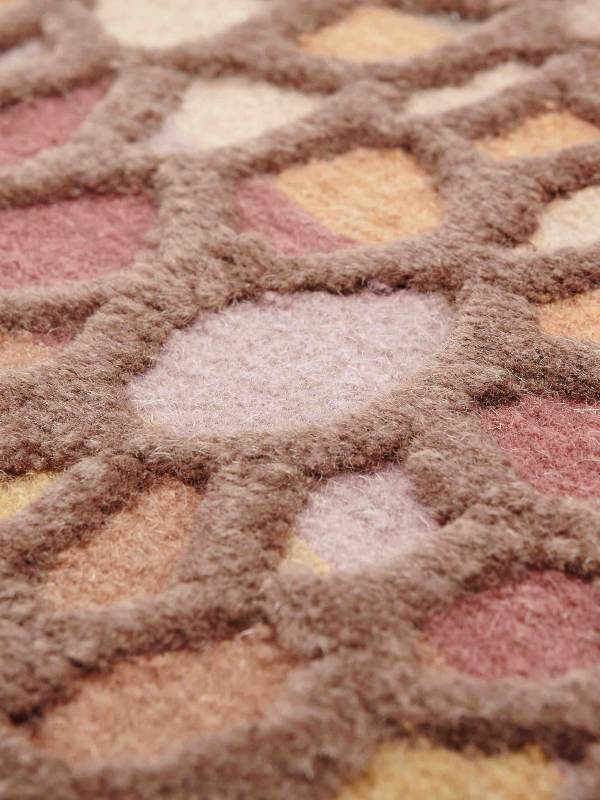 The multiplicity of models is truly endless and allows for results that are very different in terms of texture, comfort and style. In this sense, the experience and sensibility of interior designers are key resources to be able to customise each space with the ideal carpet and to find the perfect combination, i.e. the one that harmonises with the furniture and decorations.
Which designs should be chosen for contemporary luxury rugs?
In the world of modern interior design, abstract patterns and carpet designs with shaded colours stand out. Both solutions are perfect if you want to emphasise the contemporary nature of the furniture.
Equally interesting are solutions that balance Eastern tradition with Western innovation. The meeting of these two cultures gives rise to textile works of art that are one-of-a-kind and possess unquestionable charm.
Another option to consider are contemporary luxury rugs characterised by repeated decorative patterns and the use of bright colours. These patterns, which can be combined with those found in some wallpapers, curtains and other decorative elements, provide results that are highly original and give rooms a strong personality.
One last tip? When considering what kind of design to choose for contemporary luxury rugs for use in the home, there are several aspects to consider. Which ones? Starting with the type of room you want to furnish, and ending with the personality of the people living in the house or the owners of the boutiques to be furnished. Also not to be underestimated are the aesthetic result to be achieved and the type of atmosphere one wants to breathe in each individual location.
Nodus creates prestigious rugs.
Bring luxury into your home!
>>> CONTACT US! <<<

Nodus has reinvented the luxury rug. It was in fact the first brand to propose the concept of the rug as a work of contemporary art.
Nodus has always created exclusive products that furnish the most beautiful homes in the world. Do you want to make your home inimitable as a work of art?
Bring a hand knotted rug of the highest quality and design into the spaces of your daily life! Give your family and the people you love the beauty of a dream masterpiece! Every piece of Nodus is designed by famous Designers, making it recognisable and prestigious. In this way, each rug is unique: you will not find another one like it. Like all beautiful and unrepeatable things, one piece in the Nodus collection sets you apart and speaks to others about your taste and elegance. CONTACT US!