Modern Oriental Rug: how to furnish your room with one or more modern Oriental carpets
Design — Home —
Dec 17.2022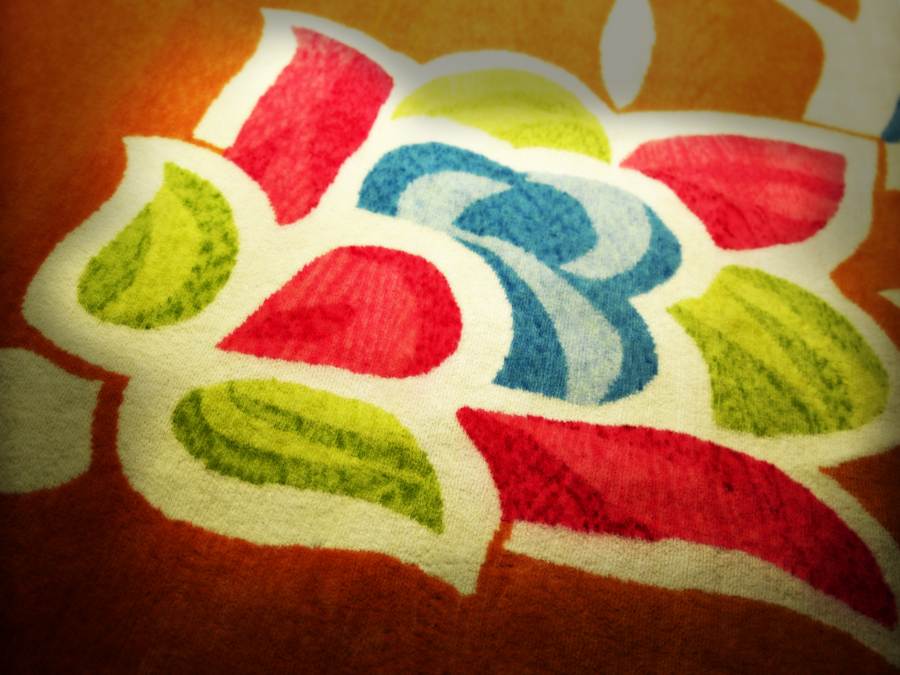 A modern oriental rug combines traditional Oriental elements with modern design elements.
Patterns that fall into this category often have bright colours and intricate patterns, but can also have a more minimalist and contemporary look. So let's take a closer look at all the features of these precious artefacts.
What are the characteristics that make modern oriental rug unique?
Modern handmade Oriental carpets are made using ancient weaving techniques and are of great value due to the quality of the materials used and the amount of time and work that goes into making them.
Traditionally, dyed wool yarns in many different colours are used to create Oriental carpets . Wool is the most common material, both because of the ease with which it can be sourced in various parts of the Middle East and Asia and because it has properties that make it possible to obtain very elegant and durable carpets.
For the finest carpets, wool is blended with silk fibres. This addition gives the modern oriental rug a lustrous and very characteristic appearance. In some cases, cotton fibres are used instead of wool. The result is a carpet that is just as durable, but less warm and with fewer insulating properties than wool pile carpets.
Modern oriental carpets take many of the characteristics of traditional Persian and Oriental carpets and interpret them in a modern way. Often, typical Persian decorative motifs can be found, rich in floral patterns and elements of nature, but in colours that are more common in modern interior design.
In the range of modern carpets with Oriental designs, one can find, for example, patterns using yarns in neutral colours or patterns in which the designs are realised using only black and white yarns. Equally common is the modern oriental rug that is made with bright colours such as orange, blue and yellow.
Why choose a modern oriental rug for a flat, loft or villa?
Modern oriental carpets are often used as decorative elements to furnish the home or to cover the floor in high-traffic rooms. Modern oriental carpets are available in a wide range of sizes, shapes and styles, so you can effortlessly find different pieces to suit your taste and decor.
There is also the opportunity to request the creation of a modern oriental rug that is custom-made, in case you need a piece with special characteristics. Custom-made designs can be used to create pieces with original shapes, unusual proportions or a creative design. The latter can bring together oriental patterns and designs made by the customer.
The original and striking appearance of modern oriental carpets is certainly an important point in favour of this type of artefact, but it is not the only one. When you choose to furnish a room with a modern-style Oriental carpet, you are bringing home a product that is handmade from high-quality, long-lasting materials. The pile is durable, elegant and has an eye-catching design, even at first glance.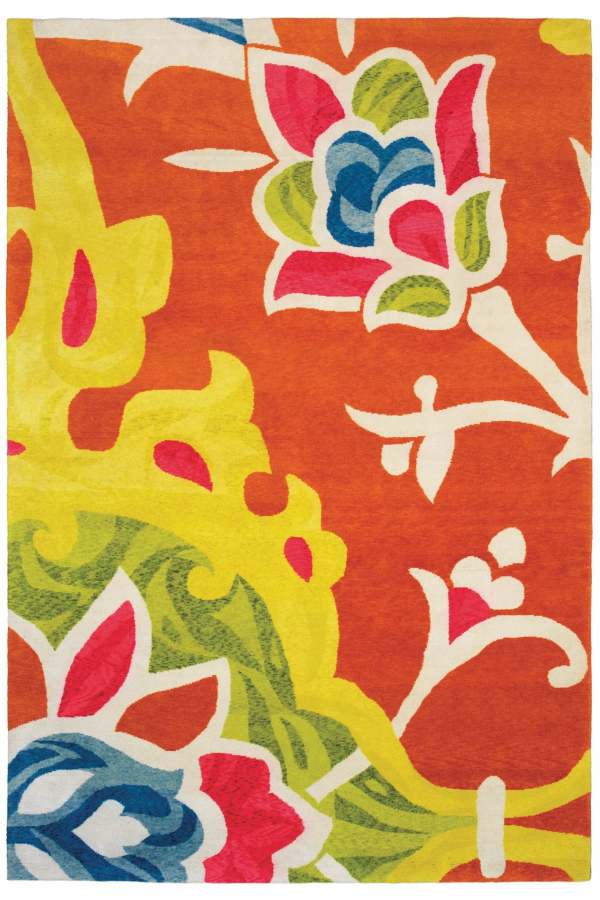 How can modern Oriental design carpets be used in home furnishing?
There are several rooms in the home that can benefit from the presence of a modern oriental rug. Not infrequently, this solution is used to give an original and personal look to the living room or bedroom, but the design that perfectly balances tradition and modernity is also perfect for breaking up the monotony of a long corridor or to give a sprint to the entrance hall.
If the idea of incorporating one or more modern carpets with an Oriental design into your home intrigues you, follow these five tips:
– Choose a carpet with bright colours and decorative patterns that catch the eye. For best results, select carpet patterns that respect the colour palette you have chosen in your home. Match the textiles to the colours used for the carpet;
– Use your modern oriental rug as a focal point in the decoration of the room and complete the décor by adding matching accessories and complements;
– Favour large-scale carpets. Traditionally, Oriental artefacts cover most of the floor of a room. Even when they are offered in a modern version, it is good to respect this characteristic of Persian and Asian carpets so that they are, also visually, the first element of the décor that catches the eye;
– Use the carpet to create contrast. If your living room is furnished with minimalist design elements, you can use an oriental carpet with elaborate patterns to create an interesting contrast. In this way, the piece becomes a design element in its own right and gives personality to the whole room;
– Make your modern oriental rug stand out. Especially if you have chosen an original and luxurious pattern, place it in a spot in the house where it can be seen and appreciated. An example? You can place it in the entrance area, for example, or in the living room, under a low table or in front of the sofa. Then take care to ensure that it is visible from different points in the room.
Nodus creates prestigious rugs.
Bring luxury into your home!
>>> CONTACT US! <<<

Nodus has reinvented the luxury rug. It was in fact the first brand to propose the concept of the rug as a work of contemporary art.
Nodus has always created exclusive products that furnish the most beautiful homes in the world. Do you want to make your home inimitable as a work of art?
Bring a hand knotted rug of the highest quality and design into the spaces of your daily life! Give your family and the people you love the beauty of a dream masterpiece! Every piece of Nodus is designed by famous Designers, making it recognisable and prestigious. In this way, each rug is unique: you will not find another one like it. Like all beautiful and unrepeatable things, one piece in the Nodus collection sets you apart and speaks to others about your taste and elegance. CONTACT US!