Jute rugs natural: how are they made? How do they match the furniture in a furnishing project?
Design — Materials and techniques —
Oct 27.2023
Furnishing your home with one or more jute rugs natural are a great solution for anyone who wants to give their space a fresh, delicate and eco-friendly look .
These artefacts, which are so durable and equally versatile, can be placed in practically any room of the house and, by studying the interior design of individual rooms well, can help to create a very cosy and warm atmosphere.
What are all the advantages of jute rugs natural?
Jute rugs natural are first and foremost an excellent choice for those looking for furnishing solutions that are both ecological and sustainable. Indeed, furnishing with these artefacts means giving spaces a natural and somewhat rustic style, without having a negative impact on the environment either during the rug's manufacturing phase or at the end of its useful life.
The jute fibres used to produce the pieces are obtained from the jute plant of the same name, which is cultivated without the use of fertilisers and pesticides. Once processed, the jute fibres can also be used to produce the carpets without being dyed. In handmade patterns, the jute is knotted or woven and no glues or toxic substances are used. In this way, jute rugs natural are perfectly environmentally friendly and ecological.
Versatility is another strong point of these high-quality textile products. They can be placed in different areas of the home, from the living area to the bedroom. Their natural texture integrates easily into various contexts, adding warmth and character to the surroundings.
Another significant advantage is their ease of cleaning. This is because jute is naturally anti-static, which means it repels dust and dirt, making its maintenance a breeze. Just vacuuming regularly is enough to keep the carpets clean and fresh, even in the areas of the house where you pass by most frequently.
How to enhance interior design using jute rugs natural?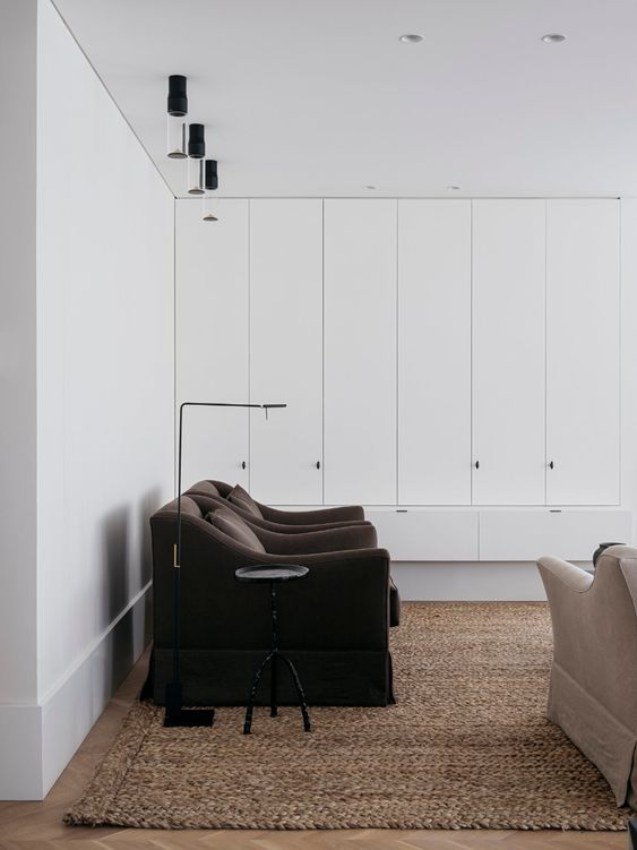 Jute rugs natural are an extraordinary resource that can be used to enhance the interior design of a home, making home spaces more harmonious, cosier and also more beautiful to look at.
To achieve an elegant and neat result, one can consider coordinating these carpets with other textiles in the home, such as curtains, cushions and tablecloths. In this case, it should be borne in mind that the natural texture of jute also goes very well with other natural materials and that it works perfectly with a wide range of colours, multiplying the furnishing possibilities.
Jute rugs natural are also the right choice for emphasising the natural and rustic character of rooms. With their rough texture and thanks to the use of the natural tones of jute fibres, such artefacts add a touch of authenticity to spaces, making them cosier and more inviting. Whether in a country house or a city flat, these particular rugs add warmth and style to interior design with little effort.
Another aspect to consider is that jute carpets prove to be an excellent solution in all those cases where one wants to change the décor of a room without disrupting its structure. In fact, replacing old artefacts with a jute model helps to lighten the atmosphere and make it fresher and more modern.
Among the qualities of jute carpets that should not be underestimated is their ability to adapt to a wide range of styles. We have already mentioned that these textiles are the most natural complement to rustic furnishings, but they also work wonderfully in contexts with ultra-modern furnishings, balancing nature and modernity in the best possible way.
How to choose the right jute rugs natural for your interior design?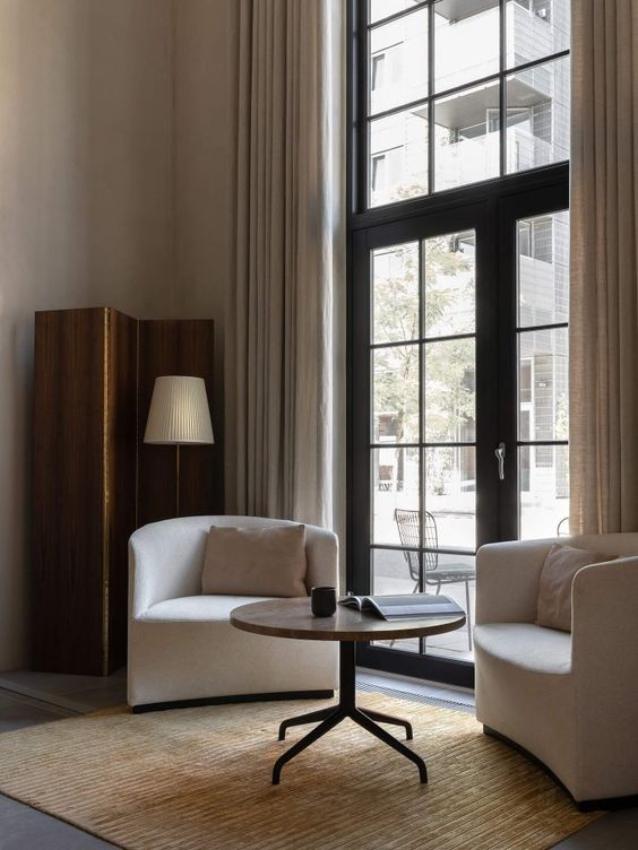 The moment of choosing jute rugs natural are very important. In this regard, there are a few key considerations to keep in mind.
First of all, it is essential to select the right format for the space to be furnished. Depending on the size of the area to be filled and taking into account the furnishing objectives, one can consider placing a single large format rug or several rugs of different sizes, to be used on top of each other.
Also determining the success of the interior design is the colour chosen for the individual rug. Much of the appeal of jute carpets lies in the fact that these textiles are generally offered in the natural colour of their constituent fibres. Indeed, the different shades of jute, ranging from beige to brown, go well with both light and warm-coloured furniture.
If you want to give a more original touch to the room space, no one forbids opting for jute rugs natural that have been dyed. For example, you can consider pieces with elements in pastel shades, if you want to give the furniture a more delicate and sober look, or natural jute pieces in more intense colours, to be used to warm up or cool down the colours of the specific room.
Nodus creates prestigious rugs.
Bring luxury into your home!
>>> CONTACT US! <<<

Nodus has reinvented the luxury rug. It was in fact the first brand to propose the concept of the rug as a work of contemporary art.
Nodus has always created exclusive products that furnish the most beautiful homes in the world. Do you want to make your home inimitable as a work of art?
Bring a hand knotted rug of the highest quality and design into the spaces of your daily life! Give your family and the people you love the beauty of a dream masterpiece! Every piece of Nodus is designed by famous Designers, making it recognisable and prestigious. In this way, each rug is unique: you will not find another one like it. Like all beautiful and unrepeatable things, one piece in the Nodus collection sets you apart and speaks to others about your taste and elegance. CONTACT US!