Square rug living room: how to choose the most suitable model for your living room?
Design — Home —
Oct 20.2023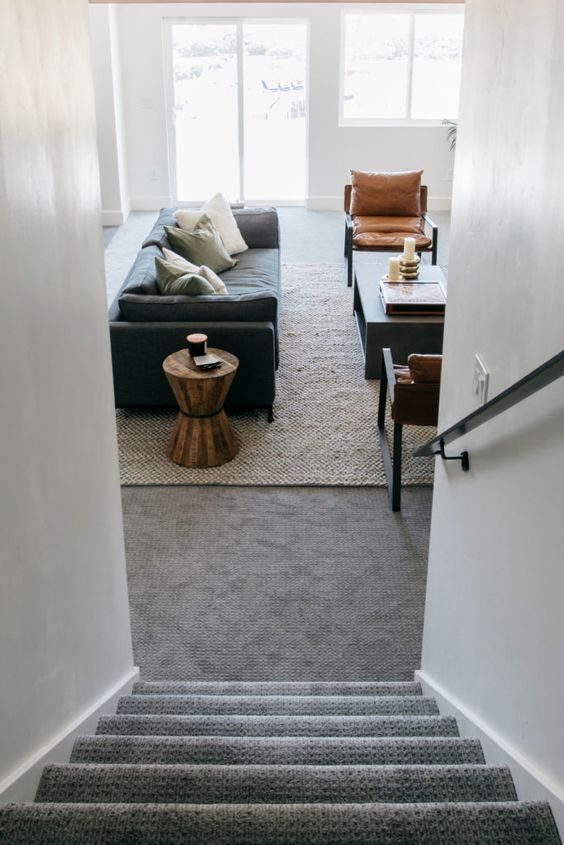 Those who wish to give their living area an original and unusual look can decide to furnish this part of the house with a square rug living room.
This solution proves to be a smart choice in many circumstances and can adapt to both more classic and ultra-modern settings.
When is it a good idea to furnish with a square rug living room?
Opting for a square carpet is a good idea whenever you need to add a touch of elegance and practicality to your living room without having to resort to classic rectangular carpets.
Square carpets work very well, for example, when you want to balance a décor with soft, flowing lines. The strictness of the shapes of a square rug can contrast these sinuous, rounded lines, creating a beautiful visual balance.
The most natural combination of square rug living room is with square dining tables. In this case, it is advisable to choose a large format model, i.e. one that is able to cover the entire area occupied by the table and chairs and that is able to give diners the opportunity to move the chairs to sit and get up from the table with ease.
If one chooses to place a square rug in the area of the living room used for eating meals, one must bear in mind that in this area the rug will not only protect the floor underneath, but will also contribute to delimiting the area, creating a visual boundary that helps to delineate the different spaces into which the room is divided.
Another area of the living room where the square carpet can be successfully placed is the area occupied by the sofa. This solution is particularly suitable if you have chosen to furnish with a small sofa. In this case, a small square rug, to be placed in front of the furniture, creates a cosy and warm ambience.
How to choose the right style and design for a square rug living room?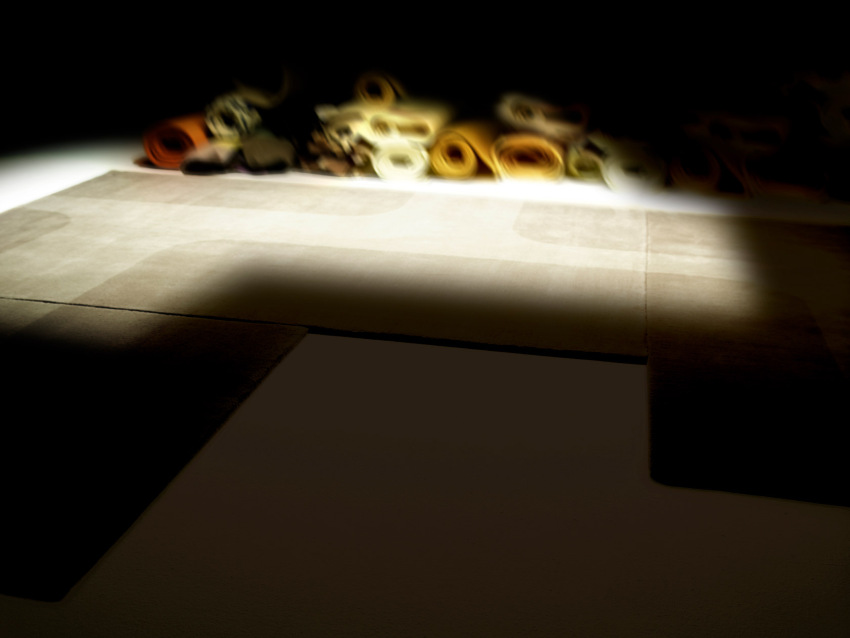 As square carpets have a shape that is not so common, being able to choose the right style and design is determined to achieve a great result and furnish the living room to the best possible effect. At the very least, you can always opt for a custom-made solution.
When reasoning about which style to adopt, it must be assumed that square carpets are generally less bulky than rectangular and round ones, and therefore the design must be chosen with great care so that it does not get lost in the overall décor and stands out as a central and distinctive piece of furniture.
In order to find the perfect square carpet for your living room, one of the first things to do is to make sure that the design is consistent with both the floor and the furniture in the room. If the floor is dark, for example, you can go for a carpet in light or pastel shades to create an interesting contrast. Conversely, on light-coloured floors it is a good idea to place a darker carpet to give the room visual depth.
It is equally important to check that the carpet is in harmony with the furniture. In this sense, it might be a good idea to choose a plain-coloured piece, if you want to complement a living room furnished in a minimalist style, or a piece with a more colourful or abstract design, if you want to add a touch of liveliness to your living room. Another option to consider is square carpets with a geometric design, perfect for adding a modern touch to the space.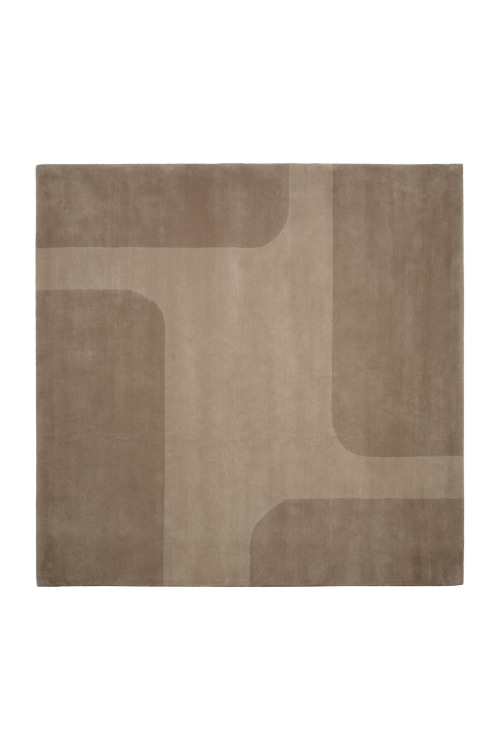 What are the strengths of a square rug living room?
If you are in doubt as to whether or not to include a square rug living room in your home, it may be useful to review all of the strengths of this type of textile in order to objectively assess its positive aspects.
First of all, it must be considered that square carpets, more than models of other shapes, are ideal for emphasising a specific point in the room. Placing a square rug living room in the centre of the room, for example, can create a focal point that immediately attracts attention. This proves to be an excellent strategy if you want to emphasise a specific area of the room, such as a dining table or a relaxation corner with a sofa.
Another point in favour of square carpets is their originality. While rectangular rugs have a more traditional look, square rugs can quickly add a unique and stylish touch to a room. Since they are a less conventional choice, they can help give a fresh and contemporary look to the living room.
It should also be kept in mind that a square rug living room is available in a wide range of sizes. This means that they can be adapted to the most diverse needs: from small living rooms in a flat to large spaces in an open-plan loft, every room can be uniquely enhanced with the right square-shaped carpet.
Nodus creates prestigious rugs.
Bring luxury into your home!
>>> CONTACT US! <<<

Nodus has reinvented the luxury rug. It was in fact the first brand to propose the concept of the rug as a work of contemporary art.
Nodus has always created exclusive products that furnish the most beautiful homes in the world. Do you want to make your home inimitable as a work of art?
Bring a hand knotted rug of the highest quality and design into the spaces of your daily life! Give your family and the people you love the beauty of a dream masterpiece! Every piece of Nodus is designed by famous Designers, making it recognisable and prestigious. In this way, each rug is unique: you will not find another one like it. Like all beautiful and unrepeatable things, one piece in the Nodus collection sets you apart and speaks to others about your taste and elegance. CONTACT US!