Eco friendly area rugs ultimate guide top features
Materials and techniques —
Aug 16.2022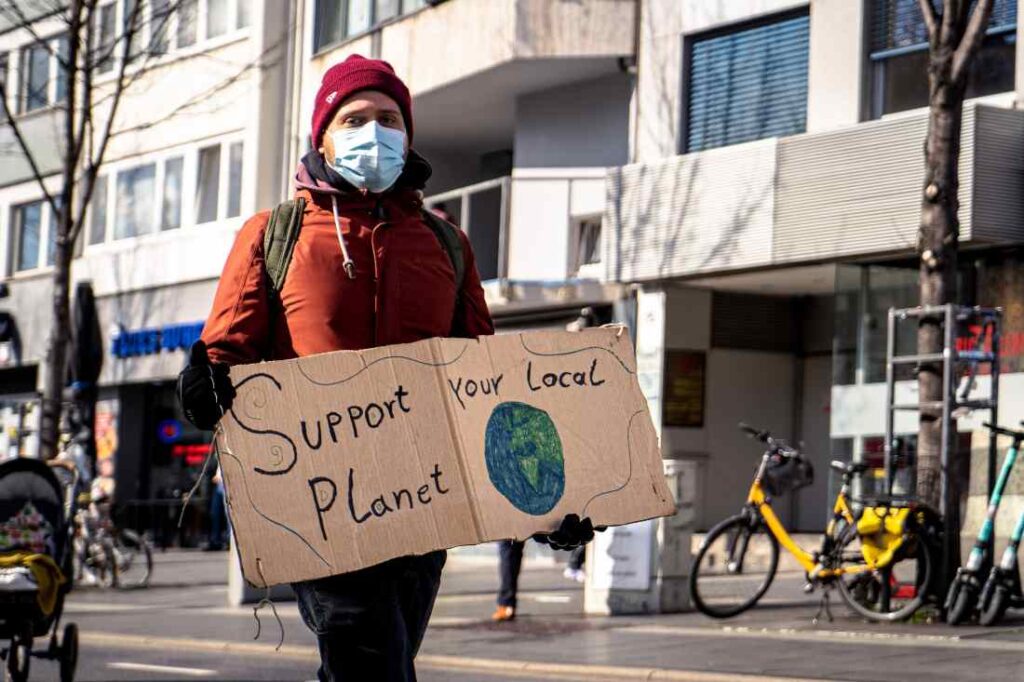 When looking to reduce the footprints of your humble abode, look under your feet first! The same rugs that are bad for the environment can also be dangerous for your health. This article discusses eco-friendly area rugs, their features, and how to choose a theme.
Dye, adhesive, and flame retardants used in carpet production pose health risks (no thanks). Although rugs are typically made with non-hazardous materials,s, they are often treated with harsh chemicals to repel water and stains. The list of toxins found in rugs is often long and dangerous. Fortunately, there are plenty of natural and non-toxic and eco friendly area rugs.
We know that research can be time-consuming and often frustrating, so our editors roll up their sleeves to do the hard work. If you don't have time to do the research yourself, the rugs on this list are excellent quality, non-toxic, and environmentally friendly.
Rugs for A Safe & Stylish Home
Start at ground level to find ways to lessen the environmental impact of your modest home. When it comes to your health, you don't want to use the same eco friendly area rugs that are harmful to the planet.
Dye, glue, and flame retardants are a few of the sources of toxicity in today's rug supply (no thanks). Rugs may be made from non-hazardous materials, but they may still be treated with toxic chemicals to prevent soiling and spills. Toxins found in rugs can be many and potentially fatal. Fortunately, many options exist for those seeking rugs that are both natural and safe for use around children and pets.
How to Choose eco friendly area rugs
Eco friendly area rugs are products that do not hurt the environment in their production, use or disposal. Eco friendly area rugs are created from natural materials and will thus not release harmful gasses/chemicals into your home. Here at Woven, we provide many ecological rugs from renowned brands such as Massimo, Nodurugs, Nourison, Serge Lesage and more.
Natural Materials
Wool is renewable and abundant, making it the ultimate sustainable material. Investing in a wool rug will save you money in the long term since they are naturally stain-resistant, robust and fire-retardant.
Nodusrugs strong appreciation for nature and fibers in their natural condition is visible in the type of materials they employ while manufacturing their products. They employ traditional materials such as Afghan and New Zealand wool; wool felt, recycled polyester and rubber, silk, nettle, jute and mohair.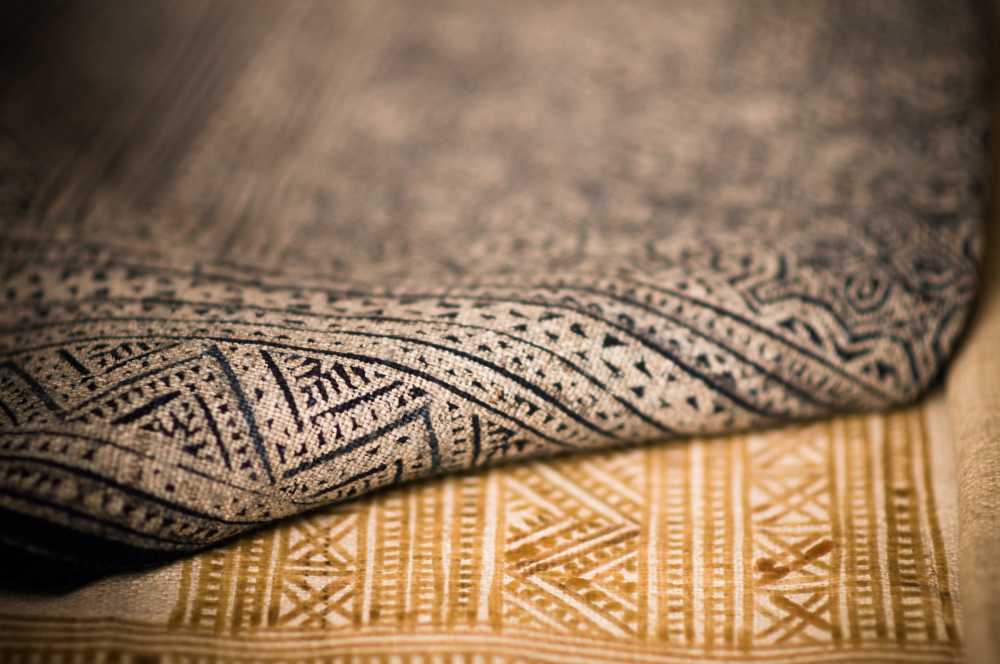 Hemp
Hemp fabric, often known as a "super fiber", is a natural textile manufactured from the fibers in the herbaceous plant species cannabis Sativa". Hemp has stronger anti-bacterial characteristics than any other natural material, making it resistant to mold, mildew and decay.
Made entirely with hand-spun hemp, Herb by rug by Nodus rug showcases all the benefits of this little-known yet wonderful vegetable fiber. Resistant, sturdy, lightweight, and with unsurpassed thermal insulation, Herb is the coolest alternative for hot summers and a source of heat in the middle of winter.
What to avoid
While rugs made from synthetic materials such as acrylic, rayon (fake silk) and polyester are cheaper, the quality is lower and can be detrimental to the environment. It's vital to know that synthetic rugs have been treated with synthetic chemicals that "outgas" into your home, which can be damaging to you and the environment. Benefits of Eco friendly Rugs
Although it's wonderful to have lovely rugs all around your house, aesthetics aren't the only factor you should consider when deciding how to decorate. Polyester, rayon, and acrylic rugs are treated with synthetic chemicals that "off-gas" into your home. And this is harmful to both people and the planet. Here I will discuss why eco-friendly area rugs are the superior choice. Maybe after reading this post, you'll think twice before buying that polyester carpeting.
They Are Recyclable and Biodegradable
Rugs created from eco-friendly materials are biodegradable, for starters. No harmful byproducts will be produced as a result of the decomposition process involving bacteria or other living organisms.
For another, they are simple to reuse after being recycled. For the uninitiated, recycling is the process by which unwanted items are salvaged for further use.
Your rug can continue to serve a purpose even after it has lost its initial luster as a decorative accessory.
They Are Easy to Clean
Rug maintenance is a constant source of frustration for many homeowners. The fibers of synthetic rugs are porous, so dirt and dust can easily enter them, yet it's next to impossible to remove them.
On the other hand, natural organic fiber rugs are easily cleaned by vacuuming. Therefore this is not an issue.
An ideal example of a rug that is simple to maintain is one made of wool. It resists dirt and stains thanks to its inherent properties.
Shedding is the only real difficulty with organically manufactured rugs since you occasionally find fiber particles under the rug.
It's hardly an emergency though because the shredded remnants can be vacuumed up and thrown away. Keep in mind that the trash is recyclable.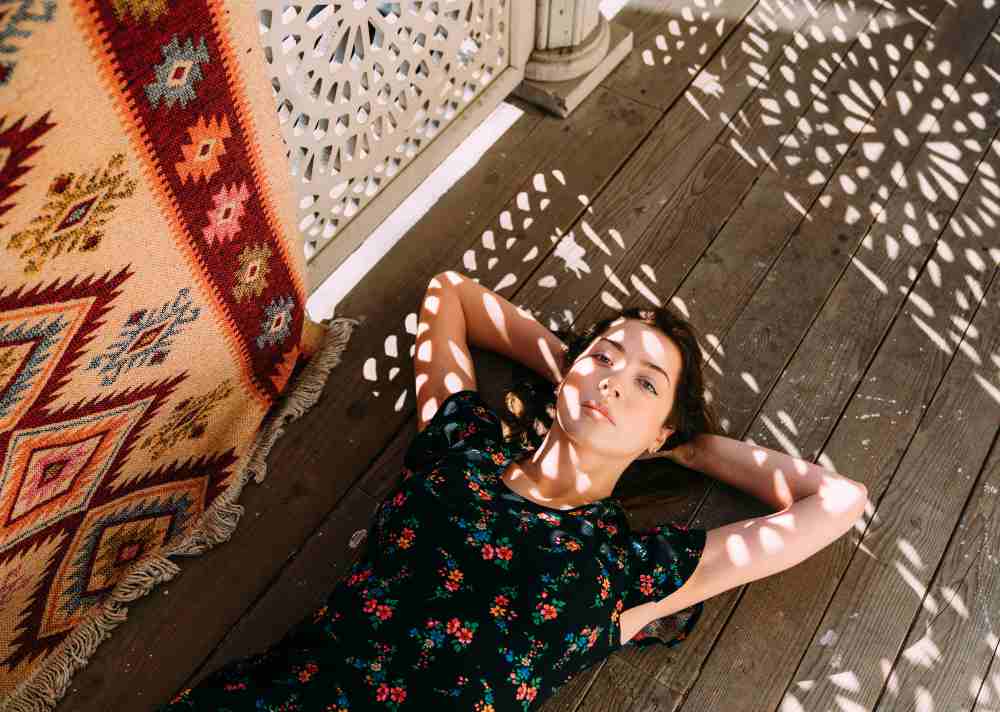 They Can Never Be Out of Style
So eco friendly area rugs match any furniture with a natural appearance and will likely be fashionable for a long time. A rug woven from natural materials works the same way.
You can create a beautiful eco-friendly rug in various styles and patterns. Further, they are adaptable enough to match virtually any existing decor or furnishings.
Your rug will develop a beautiful patina over time and never seem old or dingy no matter how long you own it.
They Are Durable
Wear and tear on a synthetic rug can be easily seen, but this is not the case with a green carpet. Rugs made of jute, for instance, can withstand a lot of foot activity and last long. Because of the high density of their fibers, they outlast the vast majority of rugs.
Nodusrug
When we discuss eco friendly area rugs, Nodusrug comes first to mind. Nodusrug are beautiful lines of non-toxic area rugs (including many designed specifically for kids! Nodesurg rugs are a safe option for brightening up any small space. Plus, they're machine washable! The rugs are handmade, using only recycled natural fibers (such as cotton and wool) and non-toxic dyes.
Nodus creates prestigious rugs.
Bring luxury into your home!
>>> CONTACT US! <<<

Nodus has reinvented the luxury rug. It was in fact the first brand to propose the concept of the rug as a work of contemporary art.
Nodus has always created exclusive products that furnish the most beautiful homes in the world. Do you want to make your home inimitable as a work of art?
Bring a hand knotted rug of the highest quality and design into the spaces of your daily life! Give your family and the people you love the beauty of a dream masterpiece! Every piece of Nodus is designed by famous Designers, making it recognisable and prestigious. In this way, each rug is unique: you will not find another one like it. Like all beautiful and unrepeatable things, one piece in the Nodus collection sets you apart and speaks to others about your taste and elegance. CONTACT US!