Contemporary carpeting: a guide to choosing the ideal carpets for different home environments
Design — Materials and techniques —
Jan 02.2023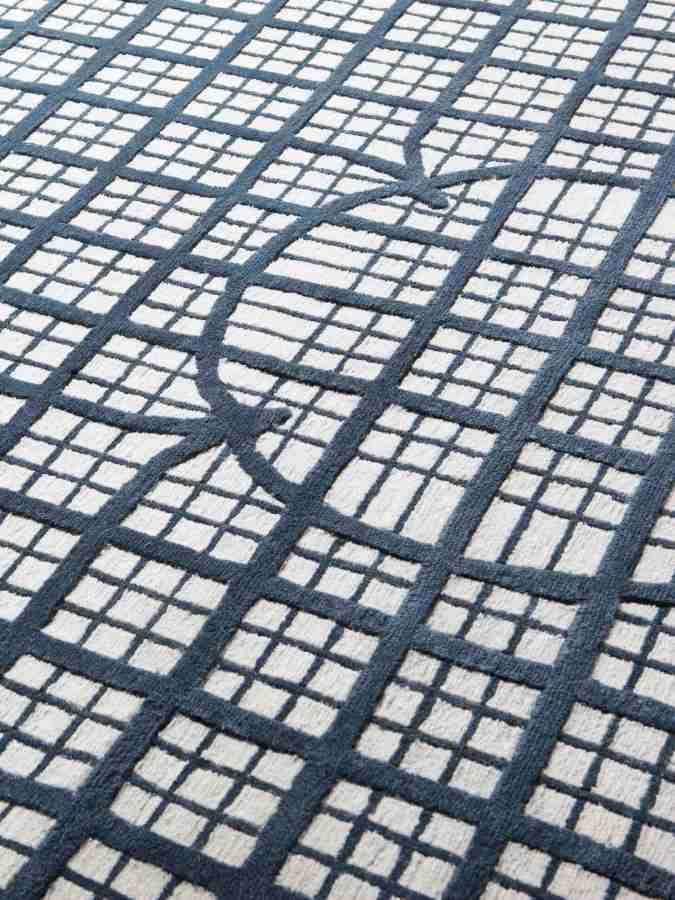 Contemporary carpeting is a major player in modern interior design. Indeed, large-scale textiles that cover a large part of the floor are increasingly in fashion and represent a valid alternative to traditional carpeting.
This type of artefact is suitable for various types of homes and offers an elegant and designer result. On the other hand, by carefully choosing the right decorative patterns and colours for each room, it is possible to create a luxurious and cosy ambience.
What do you need to know about the different types of Contemporary carpeting?
A Contemporary rug – or rather, an entire carpet of modern design – can be used in various ways within an interior design project. Besides being a functional element, which insulates the floor and decorates the room, it can have a great impact on the appearance of the room.
By combining colours and decorative patterns, a Contemporary carpeting can, for example, make a room appear more spacious or brighter, or, by exploiting the optical illusions provided by the design of the artefacts, it is possible to add perceptible depth to any space.
Contemporary rugs come in a wide variety of styles, shapes and sizes. Compared to the past, it is much easier to find the perfect artefact for any room. And this is true not only from an aesthetic point of view, but also from a functional one.
In modern interior design, it is often sought to customise every place in the home to the maximum. In this sense, carpets can help create an atmosphere that is luxurious, relaxing or cosy. The furnishing possibilities are really quite varied.
The design of Contemporary carpets also follows developments and innovations in interior design. The most striking novelty in recent years is the rapid spread of customised artefacts that are made from vegetable fibres and sustainable textiles. Large wool textiles are gradually giving way to those made of sisal or jute, while silk textiles are being replaced by those made of bamboo silk, which is cheaper and more environmentally friendly.
Three strategies for furnishing the home with a Contemporary carpeting
A contemporary textile with a sophisticated design is ideal for those who want to create furnishings that play with mix and match. The originality and versatility of modern carpets allow for endless combinations. For example, different styles, colours, finishes and materials can be mixed together to create a cocktail that best reflects one's preferences.
Large rooms are the ones that give the interior designer the most freedom. If you have an open-plan living area or a very large bedroom, you can decide to include one large carpet or visually emphasise certain areas of the room by using compositions of overlapping carpets. Placing carpets of different sizes and colours on top of each other helps to create a Contemporary carpeting that is able to add depth to the room and creates a striking result.
Contemporary art carpets are often the best solution to succeed in enhancing home furnishings. This kind of artefact always succeeds in giving personality to the space, whether it is offered in standard or extra-large sizes. The most original designer creations can also be placed on the walls of the room and used to decorate the room in an original way.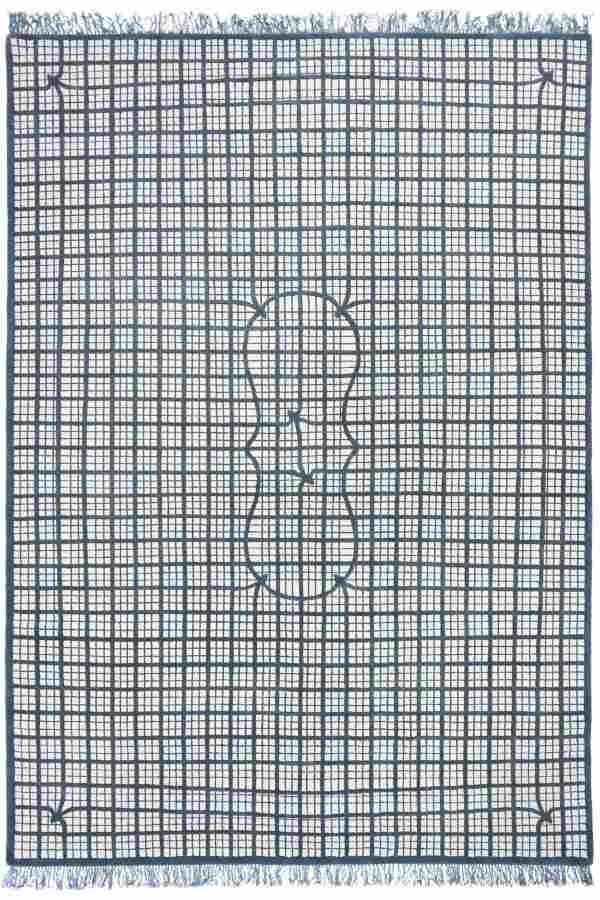 How best to use a Contemporary carpeting in interior design?
Luxury carpets are a staple of the best modern interior design projects. Within these projects, however, carpets can be interpreted in many different ways. This is why it is important to precisely define the desired characteristics for the specific Contemporary carpeting.
One of the decisions that makes the most difference is the one concerning the materials to be used. The ideal textile material is one that is perfectly suited to the chosen furnishing style and that is in line with the desired objective.
For a house furnished in a rustic style, for example, jute and sisal are the most suitable fabrics. If you want to create an extra-luxury ambience, on the other hand, it is better to focus on elegant, woven wool and silk fabrics. Those who want an original and refined result could also choose one or more long-pile carpets with a metallic effect, to be placed in the living room or bedroom.
After defining the best yarns, it is a good idea to spend some time choosing the most suitable colours for your Contemporary carpeting. If you want to create a harmonious and delicate result, you can choose to place artefacts in the same shade as the walls, while if you want to create a clear separation between walls and floor, it is better to focus on the contrast between light and dark tones and warm and cold colours.
All in all, when you choose to furnish with contemporary-style carpets, you can achieve the most customised result possible, thanks above all to the possibility of using custom-designed, designed and made-to-measure artefacts.
Nodus creates prestigious rugs.
Bring luxury into your home!
>>> CONTACT US! <<<

Nodus has reinvented the luxury rug. It was in fact the first brand to propose the concept of the rug as a work of contemporary art.
Nodus has always created exclusive products that furnish the most beautiful homes in the world. Do you want to make your home inimitable as a work of art?
Bring a hand knotted rug of the highest quality and design into the spaces of your daily life! Give your family and the people you love the beauty of a dream masterpiece! Every piece of Nodus is designed by famous Designers, making it recognisable and prestigious. In this way, each rug is unique: you will not find another one like it. Like all beautiful and unrepeatable things, one piece in the Nodus collection sets you apart and speaks to others about your taste and elegance. CONTACT US!