How to make your home unique with a contemporary carpet of museum quality
Design — Luxury rugs —
Dec 03.2020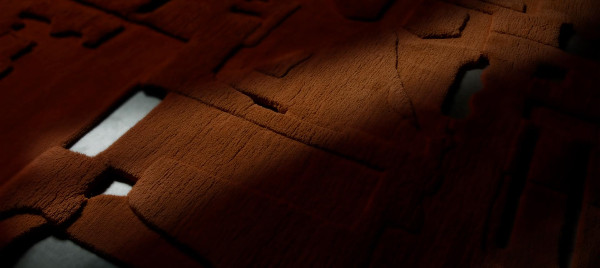 With a modern style and keeping up with the times, contemporary carpets make the rooms they furnish unique. For your home, it is good that you choose carpets with a high artistic value and museum quality. There is a precise reason why we want to tell you about it.
Compared to traditional carpets, those with a contemporary cut and look can give personality to the different rooms of the house, allowing you to create an environment that perfectly reflects your preferences and emphasize the uniqueness of your home.
Bring lustre to your home with a contemporary carpet set
Contemporary carpets are a great option to furnish your hall, living room or bedrooms with personality. These precious furnishing elements bring warmth, style and a good dose of originality to the rooms.
A particularly interesting aspect of contemporary carpets is their great versatility. The variety of designs allows the rug to be inserted into projects that can be traced back to different furnishing styles, each time creating a result characterised by great harmony.
Those who love classic and retro style can take advantage of the versatility of modern carpets in two opposite ways. First of all, you can choose a design characterised by simple lines and light colours to complement your furniture. Secondly, they can break the mould by creating a clear contrast between the style of the furniture and the carpet. So that the result does not clash, it is important to make sure that there is an underlying balance and that the final effect is consistent with the identity of the home.
In addition to homes with furniture inspired by classic styles and designs of the past, contemporary carpets also make unique homes inspired by more modern styles. The intense colours of a large industrial-style living room, for example, can be dampened by a rug in a cooler shade. A modern living room, for its part, can be enhanced even more with a multicoloured carpet, which recalls the shades used for furniture, curtains and kitchen accessories.
The right contemporary carpet can also make a difference in other areas of the house. A somewhat anonymous entrance can be emphasised with a carpet that creates a cosy and warm atmosphere, while an outdoor veranda can be enhanced with a warm and soft carpet, which is perfect for creating a cozy room.
In the bedroom, contemporary carpets help to create an environment that encourages relaxation and allows you to recharge your batteries. To achieve this result, not too elaborate designs and colour shades are preferable, which give a feeling of well-being and tranquillity.
Carpets similar to works of contemporary art make every moment special
Having a special home to be proud of is a common desire. To achieve this and to design a home in which to spend magical moments in everyday life and which allows you to collect memories of extraordinary evenings in the company of friends and guests, you need to design every aspect carefully. In short, it is necessary to define in advance what will be the general atmosphere you want to breathe in the single room. Contemplating the presence of contemporary carpets in the project certainly adds a truly personal touch to every room of a house.
When it comes to choosing carpets, one should not be afraid to dare. Strong colours, unusual shapes and original designs are the right choice to ward off the risk of boredom and to give a precise identity to halls, living rooms and bedrooms. It is also the right decision to revitalise a corridor or passage areas.
The great availability of design makes it possible to choose carpets that fully reflect the taste and passions of the hosts. Lovers of the art world can not only welcome a rug of museum quality into their home but can also choose one that is a tribute to the works of some of the greatest artists of the twentieth century. Also, nature lovers can embellish the living room or bedroom with carpets that are a blaze of flowers, leaves and details of natural environments. Those who love colours and their most original combinations can focus instead on a carpet with an abstract design or on symmetries and geometric designs.
Having a work of art at your feet is a privilege you can afford every day. With contemporary carpets your home takes on an even more luxurious and exclusive character. Nodus, who was the first to invent the concept of carpets as a work of contemporary art, is familiar with all this and knows how to best meet your furnishing needs.
Nodus creates prestigious carpets.
Bring luxury into your home!
>>> CONTACT US! <<<

Nodus has reinvented the luxury carpet. It was in fact the first brand to propose the concept of the rug as a work of contemporary art.
Nodus has always created exclusive products that furnish the most beautiful homes in the world. Do you want to make your home inimitable as a work of art?
Bring a hand knotted rug of the highest quality and design into the spaces of your daily life! Give your family and the people you love the beauty of a dream masterpiece! Every piece of Nodus is designed by famous Designers, making it recognisable and prestigious. In this way, each rug is unique: you will not find another one like it. Like all beautiful and unrepeatable things, one piece in the Nodus collection sets you apart and speaks to others about your taste and elegance. CONTACT US!