Paola Bernardi interviewed by Nodus
Design —
Nov 06.2021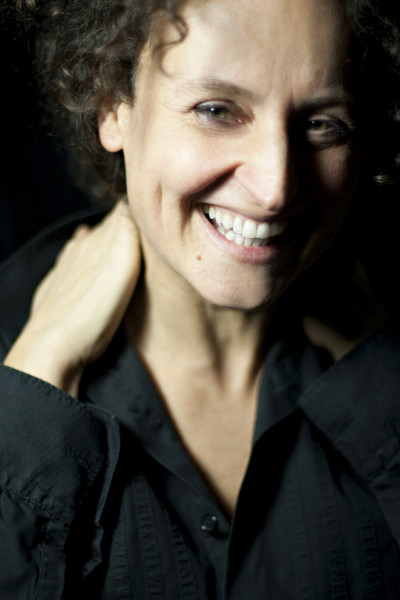 Nodus collaborates with the world's most famous designers. These creatives are famous for their style and the continuous innovation they bring with their ideas. One of these artists is Paola Bernardi. We interviewed her. Let's get to know her better and find out what her ideas on design are and what she envisages for the future.
How would you define the essence or primary characteristics of your work? Every designer has his own style, his own distinctive features… what are yours?
The essence of my work is spontaneity and the representation of the present moment, through what my feelings and the environment that surrounds me offer and suggest to me. My hallmarks are line and signs that interpret movement.
What are the people or the stories that have most influenced you in your career?
First of all, my period in London throughout the 90s, the teachers of the schools I went to there, the photographers who collaborated on fashion shoots for the magazine I worked for, the artistic, musical and graphic research of that decade. Then, once back in Italy, Piero Lissoni, for whom I worked for many years as art director for graphic design, who helped me to clean up and integrate all that energy in motion, a bit anarchic, that I brought with me from the UK. Last but not least, my spiritual quest, which, through meditation, has allowed me to connect with me and bring my projects to life from deep within.
How does the cultural aspect linked to your country and its traditions enter into your projects?
I realize that I have a classical approach, a very sober and rigorous taste for color and form, despite the excesses of London.
How do you see the future and what do you think will be the new trends in design?
I'm not a product designer, but a graphic designer with an interest in art. I don't really know what the new trends will be, but I imagine that there will be more attention to the environment and to what is essential for human beings. I hope that we will produce less, with a focus on what design can really do for society.
What are your thoughts on sustainability today? Do you think it is a basic element of design or is it an added value?
Yes, again, I think we need to think about it seriously.
How much does the social aspect count and how often is it present in your projects?
In my works of art, I work a lot with the theme of the feminine, which, although perhaps not so evident, is central to my research.
Is design more emotion, more rationality/functionality, or is there no prevalence of one of the two aspects?
I think it depends on the product and its use, a carpet has to be more emotion.
What do you think about the role of textiles in design?
I think it's the feminine side I was talking about earlier, essential.
To conclude, an aphorism or a phrase that represents you.
It represents me more a movement, that of the wave in perfect balance of infinity. Or rather, it's what I yearn for.
Nodus creates prestigious rugs.
Bring luxury into your home!
>>> CONTACT US! <<<

Nodus has reinvented the luxury rug. It was in fact the first brand to propose the concept of the rug as a work of contemporary art.
Nodus has always created exclusive products that furnish the most beautiful homes in the world. Do you want to make your home inimitable as a work of art?
Bring a hand knotted rug of the highest quality and design into the spaces of your daily life! Give your family and the people you love the beauty of a dream masterpiece! Every piece of Nodus is designed by famous Designers, making it recognisable and prestigious. In this way, each rug is unique: you will not find another one like it. Like all beautiful and unrepeatable things, one piece in the Nodus collection sets you apart and speaks to others about your taste and elegance. CONTACT US!