Hemp carpets: how to choose the right model for every type of room?
Home — Materials and techniques —
Sep 29.2023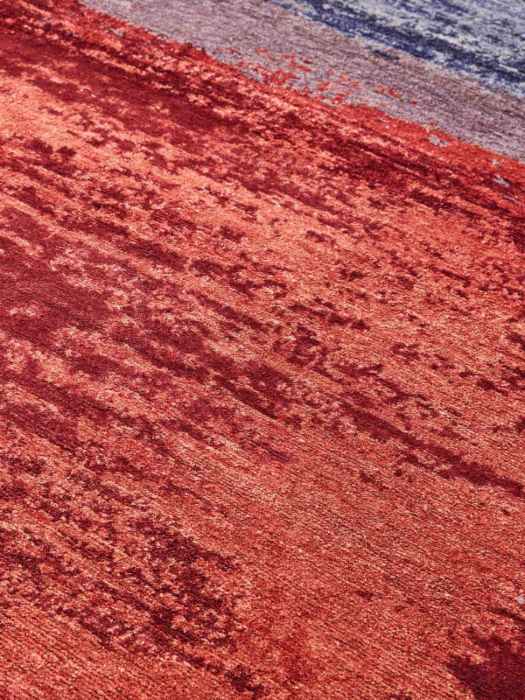 Ecological and versatile, hemp carpets are an excellent solution for giving an elegant and natural look to domestic spaces.
In particular, this natural fibre, obtained from the hemp plant, has unique characteristics that allow for beautiful, durable and high-quality products.
What are the characteristics of hemp carpets?
The fibre obtained from the hemp plant has been known for centuries for its extraordinary strength and durability. Carpets made from this material stand up well to everyday wear and tear and retain their beauty over time. These characteristics make them ideal for high-traffic areas in the home, such as the entrance hall, hallways or living room.
Another key aspect of carpets made of hemp fibre is their sustainability. Hemp is a fast-growing plant that requires few resources for its cultivation. This means that hemp production has a low environmental impact, as it requires little water, does not exploit the soil and does not require fertilisers or other chemicals.
No chemicals of any kind are used in the carpets that are made from hemp fibres. The result is completely biodegradable pieces that can be recycled at the end of their useful life without negatively impacting the natural environment.
Hemp carpets are also appreciated for the fact that hemp fibres are naturally anti-static and, therefore, tend to repel dust and dirt, thus helping to maintain a cleaner environment in the home. Furthermore, thanks to hemp's sound-absorbing properties, textiles made of this material are perfect for reducing echo in noisy environments and help create a quieter, more comfortable atmosphere in the home.
Furnishing with hemp carpets, therefore, is an environmentally friendly solution, made to last and suitable for a variety of domestic environments. The durability and unique properties of the fibre of this material make these products a smart choice for those who wish to enrich their home spaces with a carpet that is not only aesthetically pleasing, but also eco-friendly and functional.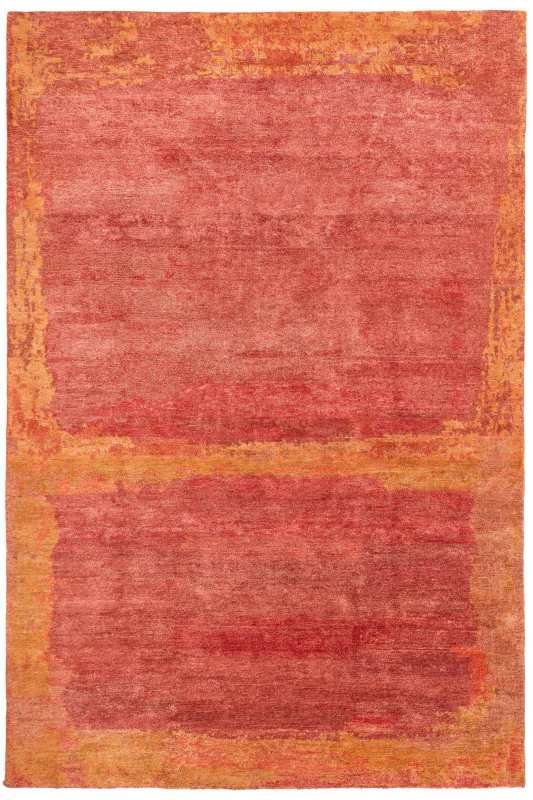 What shape and design to choose for hemp carpets?
The choice of shape and design for hemp carpets can greatly influence the appearance and functionality of a room's space. In order to make the right choice, one must first consider that these are handmade items and are generally produced using the hand-weaving or weaving technique.
When it comes to choosing the shape of the individual piece, one must consider that hemp carpets are commonly available in rectangular and round formats. The rectangular shape is the most common and fits well in many areas of the home, such as the living room or dining room. The round shape, on the other hand, adds a touch of originality and can be an ideal choice to emphasise a focal point in a room, such as a coffee table or armchair.
With regard to design, on the other hand, it is important to consider that hemp carpets tend to maintain a simple and essential style. This makes them versatile and able to integrate perfectly with many different interior designs.
Often, hemp carpets are left in their natural state. This choice brings out the different nuances of the fibres and helps to warm up the atmosphere, creating a link between the interior of the home and nature. Those who prefer coloured hemp rugs can opt for decorated models. Generally, the design is rather simple and minimalist geometric patterns or stripes are used.
To add a touch of originality to the room, one can consider choosing a hemp rug with fringes. This is great when you want to emphasise the elegance of the carpet and bring out its traditional character. A piece without fringes, on the other hand, is ideal for a room where you want to emphasise the cleanliness and modernity of the furnishing choices.
One more observation. The choice between the many models of hemp carpets available depends essentially on the aesthetic taste of the person living in the home and the atmosphere one wishes to create in the room.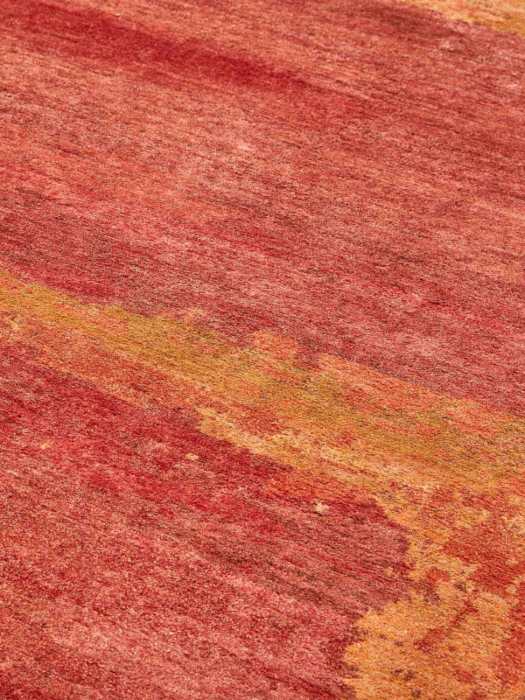 What type of hemp carpet to choose?
When it comes to choosing a carpet made from hemp fibres, it is important to consider the style of furnishing and the result you want to achieve.
For those who want to create a natural or tropical ambience, undyed hemp carpets are the ideal choice. These artefacts retain the natural beauty of hemp fibre and blend harmoniously with elements such as raw wood, houseplants and earthy tones. An undyed carpet can be perfect for a living room with boho-style décor, for example, or for a tropical veranda.
If you have chosen a more contemporary or rustic décor, on the other hand, you can consider furnishing with a coloured hemp rug. These pieces can feature geometric patterns, stripes or bolder designs and are available in bright colours or nature-inspired palettes. For example, a hemp piece with geometric patterns in black and white might be perfect for a modern living room, while a coloured carpet with traditional designs would fit well in a rustic or ethnic environment.
Nodus creates prestigious rugs.
Bring luxury into your home!
>>> CONTACT US! <<<

Nodus has reinvented the luxury rug. It was in fact the first brand to propose the concept of the rug as a work of contemporary art.
Nodus has always created exclusive products that furnish the most beautiful homes in the world. Do you want to make your home inimitable as a work of art?
Bring a hand knotted rug of the highest quality and design into the spaces of your daily life! Give your family and the people you love the beauty of a dream masterpiece! Every piece of Nodus is designed by famous Designers, making it recognisable and prestigious. In this way, each rug is unique: you will not find another one like it. Like all beautiful and unrepeatable things, one piece in the Nodus collection sets you apart and speaks to others about your taste and elegance. CONTACT US!