Why choose a luxury patchwork rug
Design — Home —
Dec 05.2021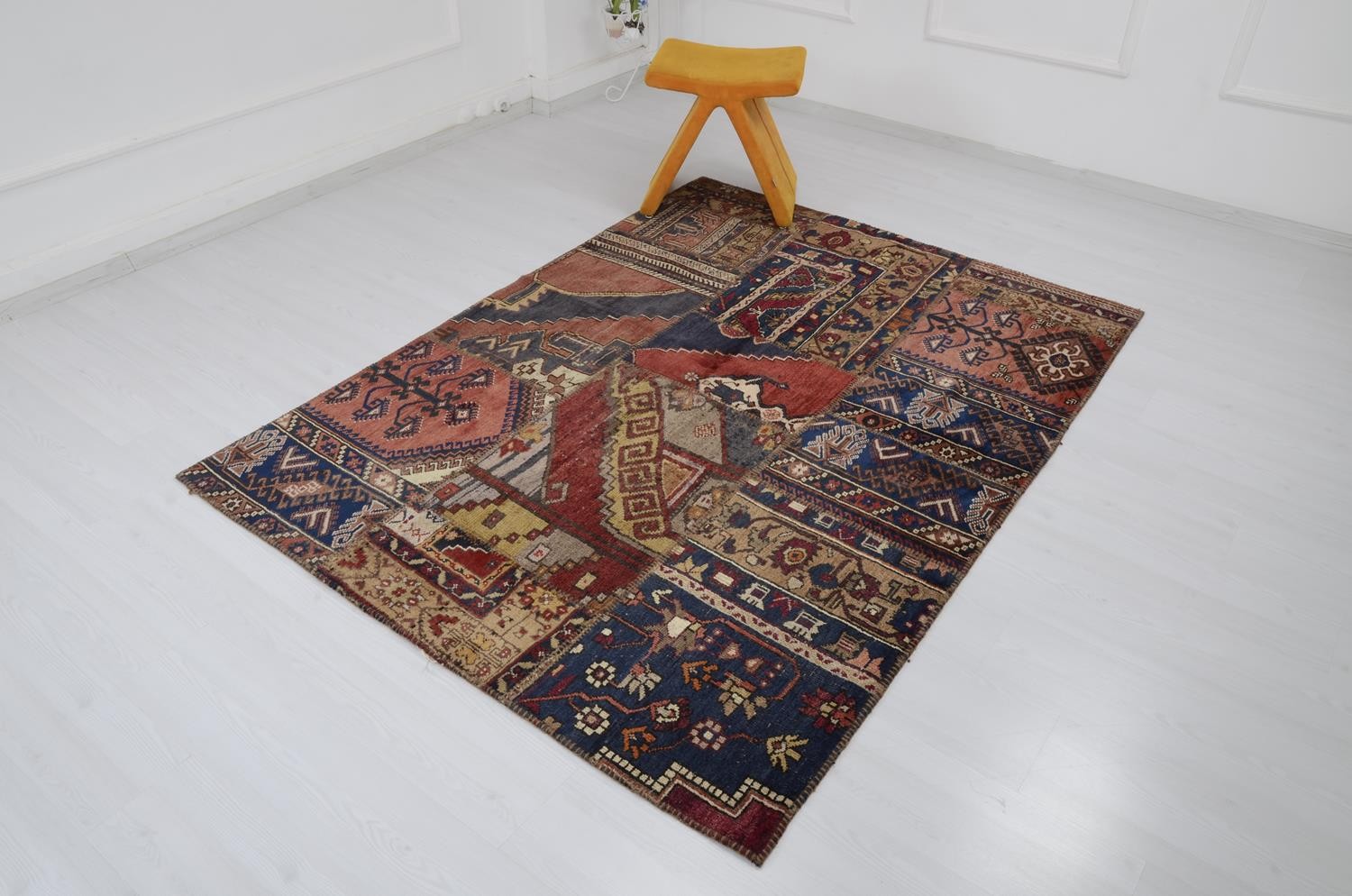 The patchwork style in luxury rugs allows you to decorate your home with colourful fabrics and a variety of patterns and designs.
Luxury versions of this type of rug can be made from antique rugs that have been recovered and reassembled, or can be created ad hoc by sewing together different pieces of fabric and cloth. In any case, the result is a unique product, capable of adapting to any style and able to furnish the most diverse types of homes.
How luxury patchwork rugs are made
The ancestors of what are now known as patchwork rugs originated in the Turkish region a few centuries ago. As with all other types of rug, the credit for their creation goes to the nomadic and semi-nomadic people who lived in the area. Due to their frequent travels, these people started to weave small parts of rugs, which were then assembled together to create one larger rug.
Today, patchwork rugs are made by stitching together several pieces of specially made fabrics. Or they are made by salvaging parts of old or worn rugs. Kilim rugs lend themselves very well to being used to make patchwork rugs, because their reduced thickness and the fact that they are woven rather than knotted makes it easier to recover and assemble the different parts.
Generally speaking, one can choose a patchwork rug made with one predominant colour or a colourful rug. In the first case, these are often recoloured rugs. In this case, the fabrics and parts of several rugs are sewn together to form a new pattern, which is then dyed in one colour. The result is a monochrome rug, but with many different shades.
The advantages of decorating your home with patchwork rugs
Patchwork rugs are a great way to bring warmth and colour into any room. They can be used as a decorative highlight or as a backdrop for traditional or contemporary furniture.
Patchwork rugs are not only practical and functional, but also decorative and very modern. In addition to all the typical functions of rugs – from their ability to protect the floor to their thermal and acoustic insulation properties – these rugs add a remarkable ability to adapt to different furnishing styles. It is not surprising to see patchwork rugs in a rustic, shabby chic or retro house.
People who are particularly concerned about environmental sustainability and the circular economy also have a predilection for patchwork. As well as being unique designs with a long story to tell, patchwork rugs are made by recovering worn and torn rugs and textiles. Reusing them reduces consumption and the impact on the environment.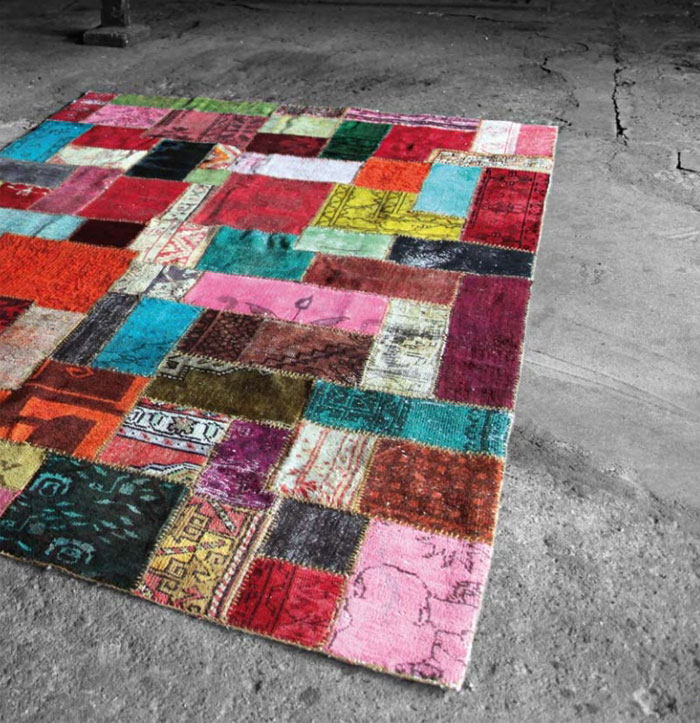 How to best decorate with patchwork rugs
Patchwork rugs are a great way to add a design element to your home. They can be used as the main piece of furniture in the lounge or living area, as runners to add a touch of colour to the corridors of your home, or even as a decorative accessory, perhaps to be hung on the wall as a tapestry.
Versatility is a great strength of this type of rug. They are an excellent choice for bringing colour into more informal areas of the home, such as the living room or children's bedrooms. But they are also great in areas such as kitchens or bathrooms.
Although they are an excellent way to fill different areas of the home with colour and decorative patterns, there are a few things you need to consider before buying one or more patchwork rugs.
The first thing to consider is how the rug will fit in with the rest of the furniture in the room it will be placed in. From this point of view, one should consider both the colour and the decorative motifs that the patchwork rugs have been made of. For homes furnished in a Nordic or contemporary style, it can be useful to choose a patchwork rug that combines neutral tones with the dominant colour. In more traditional environments, on the other hand, you can focus on models that have warm tones, while in industrial style homes you can dare with intense and dark colours.
A clever way to make the rug stand out and at the same time ensure visual harmony is to choose a patchwork rug to match the cushions, curtains and other textiles in the home.
Patchwork rugs are beautiful works of art that can be used to decorate any room in the house. Made of cotton or wool, they make the space in which they are placed very comfortable and cosy.
Nodus creates prestigious rugs.
Bring luxury into your home!
>>> CONTACT US! <<<

Nodus has reinvented the luxury rug. It was in fact the first brand to propose the concept of the rug as a work of contemporary art.
Nodus has always created exclusive products that furnish the most beautiful homes in the world. Do you want to make your home inimitable as a work of art?
Bring a hand knotted rug of the highest quality and design into the spaces of your daily life! Give your family and the people you love the beauty of a dream masterpiece! Every piece of Nodus is designed by famous Designers, making it recognisable and prestigious. In this way, each rug is unique: you will not find another one like it. Like all beautiful and unrepeatable things, one piece in the Nodus collection sets you apart and speaks to others about your taste and elegance. CONTACT US!