Handmade tufted rugs: how are they made? How to match them with the style of the home?
Materials and techniques —
Mar 19.2023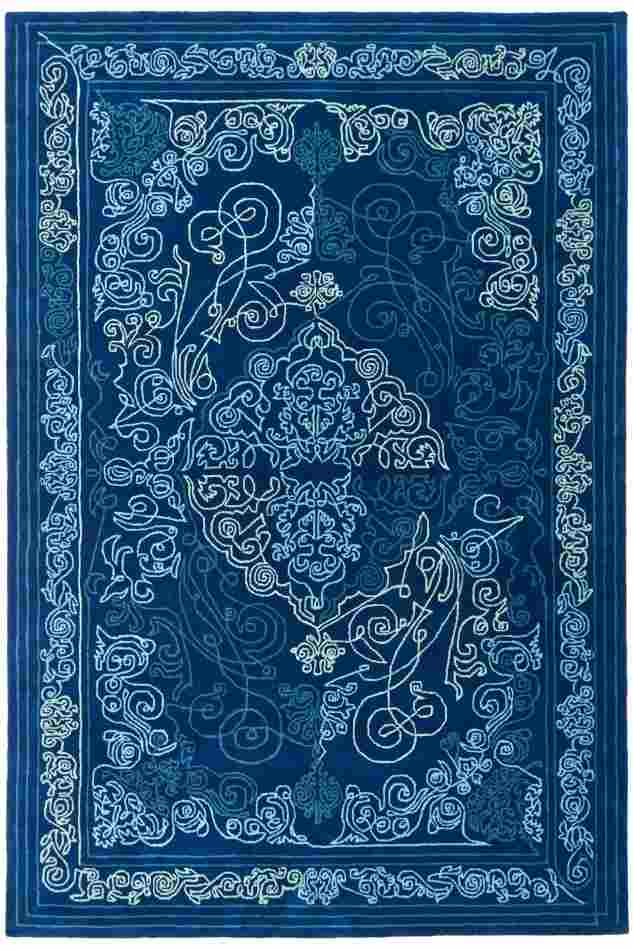 Handmade tufted rugs are elements of home furnishings that are able to give a warm and cosy atmosphere to any interior of the home.
The special processing technique used to make them results in an artefact with a dense structure that is soft to the touch. The end result is aesthetically beautiful, high quality pieces that are destined to last for a long time.
All these characteristics make handmade tufted rugs a long-term investment that is always worthwhile.
What do you need to know about handmade tufted rugs?
Tafting is an ancient weaving technique, which involves fixing the threads that make up the weft of the carpet onto a fabric that has previously been stretched on a vertical loom. The fixing can be done using a special needle or, to speed things up, with an automatic gun.
Thanks to this technique, it is possible to create handmade tufted rugs that are considered masterpieces of textile art.
One of the main advantages of tafted carpets is the shorter production time compared to hand-knotted carpets. In order to achieve a result of the highest quality, however, it is necessary that experienced craftsmen do the work.
The coloured threads are fixed in tufts onto the cloth, gradually creating the final design of the carpet. This processing technique results in textiles that are quite tall, very soft and have very dense fibres. When placed in a home environment, such textiles give the room a warm and cosy atmosphere.
Handmade tufted rugs that have been constructed using synthetic materials can also be placed in the kitchen and bathroom without any problems, without fear of moisture damaging them.
Specifically, various types of materials are used in the construction of this kind of luxury carpet. Synthetic ones are ideal for damp rooms in the home and for outdoor spaces. On the other hand, natural fabrics, such as wool and cotton, are the most common options for uniquely decorating the interior of a home.
What are the advantages of handmade tufted rugs?
Handmade tufted rugs offer numerous advantages over carpets made using other processing methods. Firstly, due to their density and thickness, they are able to thermally and acoustically insulate the room in which they are laid. This makes them ideal for furnishing bedrooms and living rooms, i.e. those spaces in the home where the desire to create an intimate and cosy atmosphere is strongest.
Furthermore, handmade tufted rugs are known for their resistance to wear and tear and deformation. In fact, their fibres are tightly bonded to the underlying canvas, which ensures that the carpets retain their original shape, even after years of use.
These characteristics make handmade, handmade tufted rugs into pieces of furniture that can turn into a long-term investment. Indeed, in addition to beautifying the spaces of the home, these luxury carpets retain their value over time and, in some cases, even manage to increase their sale price.
Finally, being handmade and handcrafted, each piece is unique and can give a special look to each room in the home.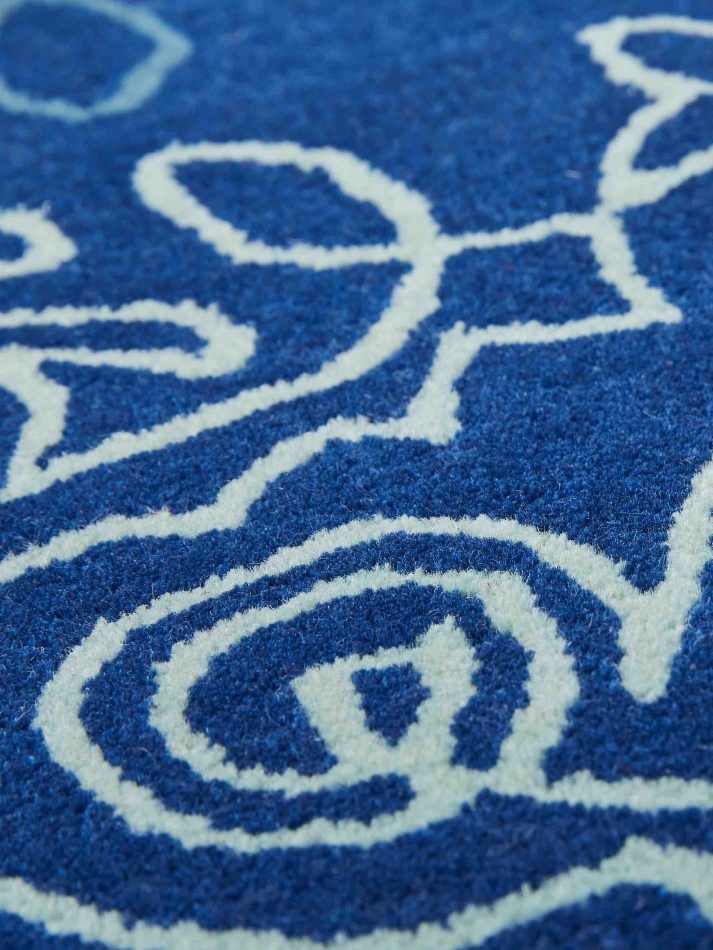 How to choose the right hand tufted carpet?
Handmade tufted rugs are available in many different colours, styles and sizes. In addition, you can choose from a wide variety of designs. Among the more classic solutions, there are floral designs, geometric patterns or abstract designs. This wide variety means that hand-tufted carpet patterns can be used in all rooms of the home, from living rooms to bedrooms, via hallways and dining rooms.
When choosing the right carpet for your home, you will need to take into account both the size of the space to be furnished and the type of furniture style chosen. Based on this data, you can focus on the colour, size and design combinations that best suit your needs. For example, if you want a carpet that has a strong visual impact, you could opt for an artefact with a geometric design in bright colours. Conversely, if you prefer a more sober and relaxed look, you could choose a rug with a floral design or a more delicate pattern, perhaps in pastel shades.
During the process of choosing a carpet, it is also very important to consider the size of the item and where in the room you want to place it. If you want to use the carpet as a focal point in a specific area, select the size that will best enhance the space. If, on the other hand, you want to use the piece as an element to complete the decor of the room, you could choose a smaller size to create a more discreet effect.
In any case, handmade tufted rugs are highly prized artefacts that possess considerable versatility. It is impossible not to find the right model to add a touch of refined uniqueness to your interior design project.
Nodus creates prestigious rugs.
Bring luxury into your home!
>>> CONTACT US! <<<

Nodus has reinvented the luxury rug. It was in fact the first brand to propose the concept of the rug as a work of contemporary art.
Nodus has always created exclusive products that furnish the most beautiful homes in the world. Do you want to make your home inimitable as a work of art?
Bring a hand knotted rug of the highest quality and design into the spaces of your daily life! Give your family and the people you love the beauty of a dream masterpiece! Every piece of Nodus is designed by famous Designers, making it recognisable and prestigious. In this way, each rug is unique: you will not find another one like it. Like all beautiful and unrepeatable things, one piece in the Nodus collection sets you apart and speaks to others about your taste and elegance. CONTACT US!