Contemporary abstract rugs: a guide to choosing the ideal pattern for any decor
Design — Luxury rugs —
Nov 12.2022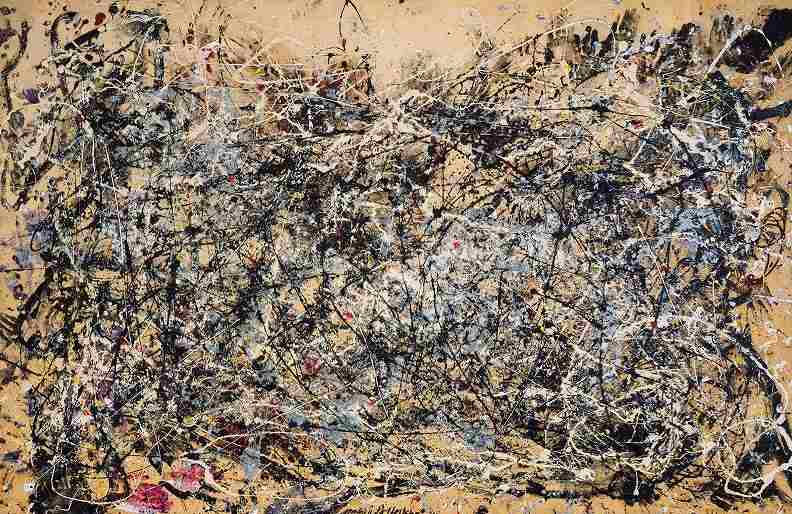 With contemporary abstract rugs it is possible to make every room in the house unique in terms of aesthetics, without compromising the functionality of the space and, on the contrary, increasing it.
Patterns of contemporary rugs that have an abstract design are perfect for complementing the most current furnishings, as well as Nordic and industrial-inspired furniture. Thanks to the many varieties of patterns that are available and the possibility of customization, you can also create custom-made contemporary abstract rugs that will fit beautifully within your design.
When is it appropriate to choose an abstract rug for furniture?
It's a good idea to turn to contemporary abstract rugs when you need to bring dynamism to the room, but don't want to or can't incorporate defined patterns. Using abstract or shaded shapes makes the items thus made perfect objects even in those cases when there is a need to bring a touch of color to the interior of the room.
Specifically, we can say that, within the room, a strong connection should come to be created between the abstract artifact in contemporary style, the furniture and furnishings. If this is achieved, the rug can also be relied upon to bring out a particular piece of furniture, such as a designer table, a particular sofa, or a custom-made closet.
Like all modern luxury rugs , abstract rugs are also able to immediately make the room in which they are placed more cozy and comfortable. The degree of warmth they will bring to the room will depend on the design and coloring of their pile, but what is certain is that contemporary abstract patterns are a valuable resource for those who want to give a special look to a living room, lounge or bedroom.
Thanks to their design, contemporary abstract rugs are luxurious artifacts that also prove to be an excellent solution for renewing the décor and appearance of a room that needs refreshing. If you do not want to change the furniture, replacing the old rug with an abstract pattern may prove to be the best strategy to make the space look fresher and more modern.
Abstract rugs in contemporary furniture
In interior design projects, the full range of contemporary abstract rugs can be explored. In addition to hand-knotted artifacts , you can also consider flat-weave and raised-weave patterns, for example.
You can also make use of different types of rugs to decorate various spaces in the home. Contemporary rugs with an abstract design can successfully furnish both living and sleeping areas, not forgetting the outdoors.
When you choose to include one or more contemporary abstract rugs within an interior design project, you can take two different paths. The first: one can consider the rug as the centerpiece around which to build the rest of the room's furnishings. The second: one can select a rug pattern that is capable of strengthening and complementing the interior.
The first case is the typical situation in which one finds oneself when furnishing a house from scratch. Or when one has decided to completely renovate the furnishings of a specific area of the home. The second case, on the other hand, is quite typical when dealing with a partial renovation. Or when you simply want to refresh the look of a particular room.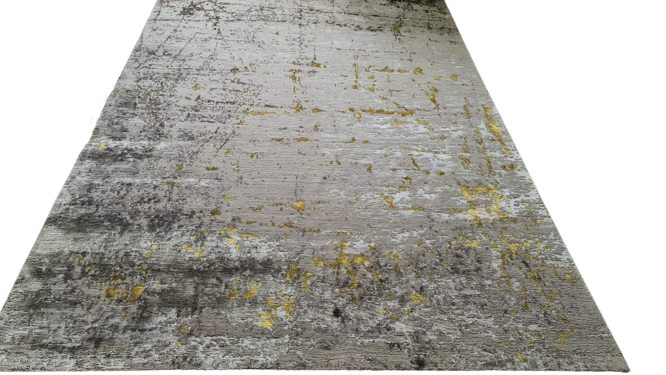 Where and how to use contemporary abstract rugs in home interior design?
This category of rugs fits perfectly within those home settings that have been furnished following the principles of more modern interior design. In such environments, there is extensive use of light, neutral colors, both for furniture and walls. For furniture and accessories, patterns with straight, clean lines are used. Not only that, great attention is also paid to the balance between full and empty spaces.
In contemporary furnishings, flooring and lighting are also of great importance, which are responsible for enhancing and enhancing the interior design.
In such a context, abstract rugs become absolute protagonists and make a great contribution to defining the identity of the space. Thanks to the many different models of contemporary abstract rugs and thanks to the possibility of commissioning custom designs, it is always possible to find the perfect solution, that is, the one that meets all design requirements.
Among the most popular patterns used in contemporary furniture are abstract rugs in shaded colors. The gradual transition between different shades of color gives a feeling of tranquility and softness, which is reflected in the location and balances the rigor given by the possible rigid lines of the furniture.
Lastly, we can say that equally common are contemporary abstract rugs with bold colors and elaborate design. What benefit do these patterns present? The use of softer shapes as opposed to geometric forms or defined decorations gives more freedom of interpretation to the interior designer, so that he or she can find new and original combinations.
Nodus creates prestigious rugs.
Bring luxury into your home!
>>> CONTACT US! <<<

Nodus has reinvented the luxury rug. It was in fact the first brand to propose the concept of the rug as a work of contemporary art.
Nodus has always created exclusive products that furnish the most beautiful homes in the world. Do you want to make your home inimitable as a work of art?
Bring a hand knotted rug of the highest quality and design into the spaces of your daily life! Give your family and the people you love the beauty of a dream masterpiece! Every piece of Nodus is designed by famous Designers, making it recognisable and prestigious. In this way, each rug is unique: you will not find another one like it. Like all beautiful and unrepeatable things, one piece in the Nodus collection sets you apart and speaks to others about your taste and elegance. CONTACT US!