Modern handmade rugs: somewhere between tradition and contemporary works of art
custom rugs — Design —
Oct 20.2022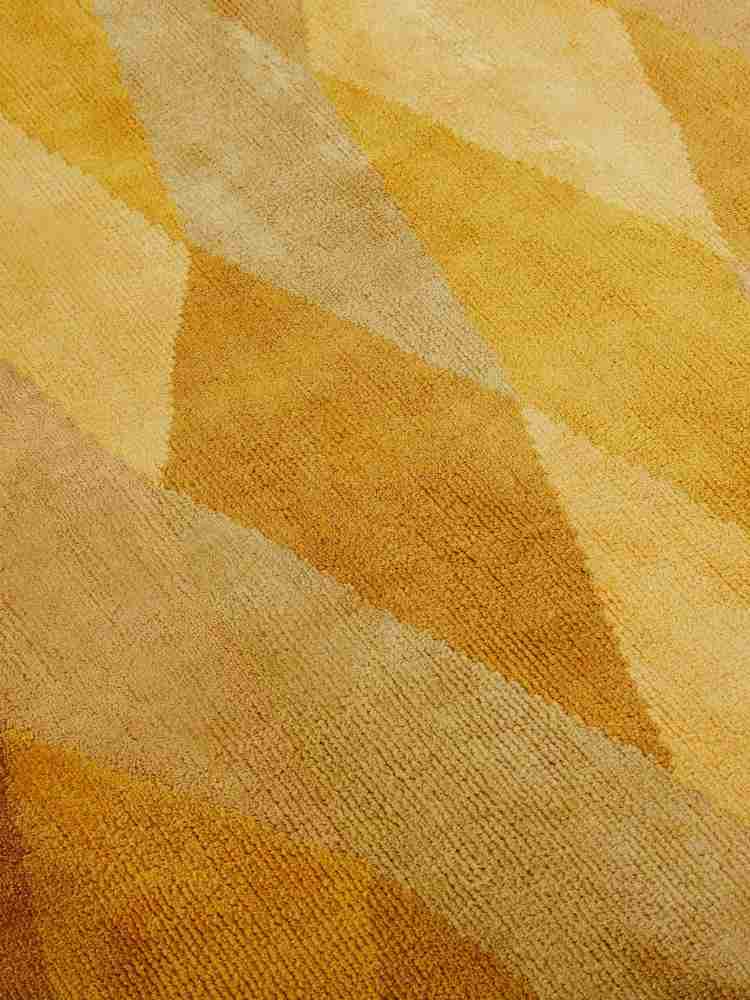 Modern handmade rugs are a perfect synthesis of tradition and innovation. Indeed, in their structure and appearance, these artefacts contain all the secrets of millennia of history and the fascination of contemporary design.
This original mix of history, tradition, precious textiles and craftsmanship makes modern rugs that are handmade perfect furnishing accessories. Especially for those who wish to furnish their home with objects that are elegant, innovative and, at the same time, classic.
What distinguishes Modern handmade rugsfrom other rugs?
A modern handmade carpet is woven using the same techniques as antique rugs, but unlike the latter, it has a design that reflects the principles of modern interior design.
In particular, modern rugs are characterised by a simple design that fits well into home environments furnished in a minimal or industrial style. In addition, the use of light, pastel colours or soothing tones promotes a peaceful atmosphere that invites relaxation and well-being.
We can say that, in a way, modern rugs have their roots in tradition, but have then followed an evolutionary path of their own, which has led them to become interpreters of the needs of contemporary life. Another difference? Generally speaking, in classic rugs, the appearance of each model gives a precise indication of the area of origin and the method of manufacture used. In modern handmade rugs, on the other hand, the design is unrelated to the origin of the pattern.
This is not the end of the story. A modern handmade carpet also differs from classic rugs in terms of materials and shapes. While traditional rugs are typically rectangular patterns made from a wool yarn, the possibilities for choice in modern rugs are almost multiplied.
Wool remains the most common and widely used yarn, but more and more natural fibres are being chosen. In modern homes, it is common to find luxury rugs made of cotton, coconut, sisal, jute or hemp. These versatile and sustainable fibres can enrich the furnishings of bedrooms, living rooms and living rooms without fearing comparison with the finest oriental rugs.
What are the advantages of furnishing with modern handmade rugs?
Furnishing the different rooms in the home with modern handmade rugs made by skilled master knitters guarantees a strong overall harmony. Each room in the house will have its own distinct identity and, all together, will contribute to a truly cosy and refined atmosphere.
The designers involved in designing modern rugs do careful research work. Their aim is to be able to interpret new interior design trends in the best possible way, so as to provide their customers with original and up-to-date solutions.
The research process does not only concern the aesthetic aspects of the carpet, such as the choice of particular colours or patterns, but also involves the selection of materials with which to make handmade luxury rugs and the shapes to be given to them.
Although modern handmade rugs represent a product category characterised by a high degree of variability, one can try to identify common features in this particular category of artefacts. Compared to Oriental patterns, modern rugs have a simpler design: pieces are often offered in solid colours or colour gradations. If there are designs, these are usually simple geometric and floral patterns. And their decorative motifs occupy a small part of the surface of the piece.
As can be guessed, the craftsmanship of modern handmade rugs also allows the creation of made-to-measure designs. This means that customers can define customised measurements for the individual piece. What's more, they can choose the yarn they prefer and can also request a carpet with a specific colouring.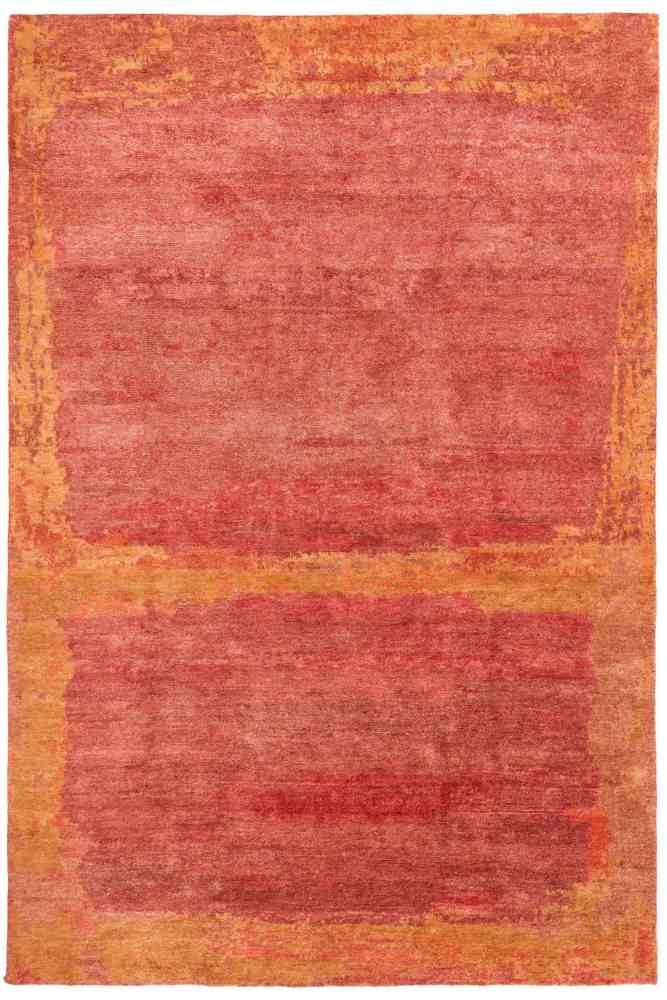 Be inspired by these 3 strengths of modern handmade rugs
What is the reason for the success of handmade modern rugs? We can say that it is justified by the fact that, more than other handmade products, they are able to meet the needs of contemporary consumers while remaining true to tradition.
Specifically, each modern carpet is the result of the encounter between the know-how of craftsmen specialised in knotting and craftsmanship and the knowledge of designers who are experts in interior decoration and modern design.
As part of an interior design project, Modern handmade rugscan become what is known in the jargon as a 'statement piece', i.e. the centrepiece of the décor. In other words, the piece that is capable of capturing the attention and winning the admiring glances of the people in front of it.
Another reason behind the success of these valuable artefacts? Modern handmade rugs have an innate ability to create a perfect colour and style balance between the design of their pile, the floor, furniture and walls. This harmony allows the inhabitants of the home and their guests to move in pleasantly cosy and elegant surroundings.
Nodus creates prestigious rugs.
Bring luxury into your home!
>>> CONTACT US! <<<

Nodus has reinvented the luxury rug. It was in fact the first brand to propose the concept of the rug as a work of contemporary art.
Nodus has always created exclusive products that furnish the most beautiful homes in the world. Do you want to make your home inimitable as a work of art?
Bring a hand knotted rug of the highest quality and design into the spaces of your daily life! Give your family and the people you love the beauty of a dream masterpiece! Every piece of Nodus is designed by famous Designers, making it recognisable and prestigious. In this way, each rug is unique: you will not find another one like it. Like all beautiful and unrepeatable things, one piece in the Nodus collection sets you apart and speaks to others about your taste and elegance. CONTACT US!