How often carpet cleaning? Rules for cleaning carpets without damaging them
Materials and techniques —
Jul 01.2023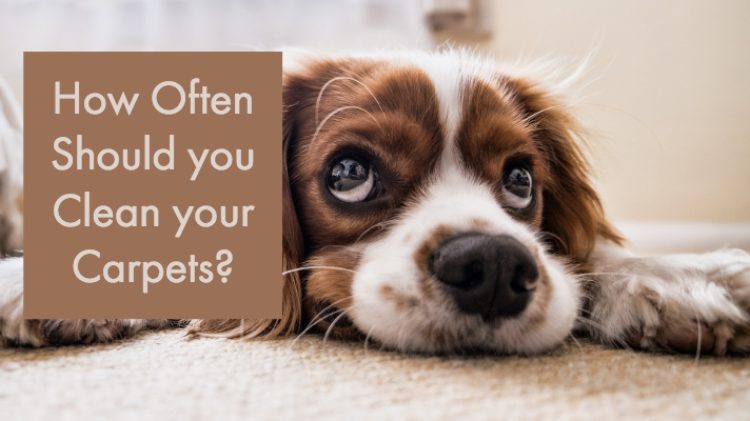 How often carpet cleaning? Regular carpet cleaning helps to preserve the beauty of carpets and allows them to be used safely for the whole family and guests.
Adopting a cleaning routine prevents the accumulation of dirt, dust and allergens that can worsen the quality of the air you breathe in your home and can cause health problems in people who come into contact with the carpet. Knowing how often to clean carpets and what are the best techniques to adopt is extremely important. In this sense, several factors must be taken into account, including the technical characteristics of the artefact and the place in the house where it is located.
Having said this, let's see how often carpet cleaning by reading what is a real guide on the subject.
What do you need to know about cleaning household carpets?
One of the first elements to consider when determining how often to clean a carpet is the area of the house where it is located. Intuitively, carpets that are located in a busy room, such as the main entrance or living room, should be cleaned more frequently than textiles that are located in the bedroom.
As a general rule, in busy areas it is advisable to vacuum the carpets at least twice a week in order to remove surface dirt accumulated between the fibres.
And when it comes to washing, how often carpet cleaning? At least once or twice a year, carpets should be professionally washed. This type of thorough cleaning is essential to get rid of dirt and persistent stains, but also to keep the carpet healthy.
For pieces that are located in less frequented areas of the house, it is necessary to adapt the frequency of cleaning to the level of traffic. As an indication, it may be sufficient to clean the carpet surface once a week. Even in this case it is advisable to contact a professional cleaning service, at least once every 12-18 months.
How often carpet cleaning: how does the frequency of cleaning vary depending on the material used?
When it comes to how to clean carpets, one cannot act in the same way for all products, but one must take into account the specificities related to the materials and processing techniques used. Each type of pattern requires a particular approach to preserve its integrity and to ensure effective cleaning.
Woollen carpets are the most commonly found in the home. This material is frequently used for its durability and resistance to stains, but also for the ease with which it can be processed. When cleaning a woollen carpet it is important to proceed with gentle vacuuming with a brush with soft bristles, taking care not to pull on the threads and damage the fibres. While cleaning the carpet, it is also important to check that the fibres are not affected by vermin.
Synthetic carpets, such as those made of polypropylene or nylon, are generally easier to clean than carpets made of natural materials. Often this type of artefact is placed outdoors and can also be left in the beating sun or rain without fear of damage. For a superficial cleaning, it can be vacuumed, without worrying about using delicate programmes. For more thorough cleaning then, unlike wool carpets, one can proceed with a soap and water wash.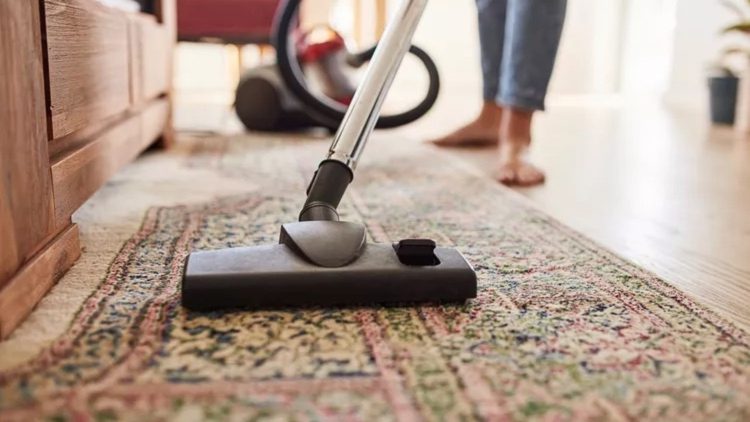 In addition to considering the characteristics of the materials, the way in which the carpet fibres have been processed must also be taken into account. While the recommendations made for wool rugs are valid for all hand-knotted pieces, regardless of the material from which the rugs have been made, if the pattern has been hand-woven, even more care is needed.
How often carpet cleaning and why is this important?
In addition to the regular cleaning that can be carried out in the home, it is necessary to plan from the outset for regular professional cleaning of carpets.
The first reason why professional carpet cleaners should be called in is the possibility of thoroughly removing dirt accumulated between the fibres. With the use of special machines and professional products, experienced carpet cleaners can remove stains, dust and allergens very effectively.
Thorough cleaning of the carpet fibres results in a prolonged product life. Regular professional cleaning can help preserve the quality and durability of the piece, as accumulated dirt can damage the fibres over time, causing the carpet to deteriorate more quickly.
Finally, don't forget that turning to professionals means relying on specialists who can provide targeted advice and select the best treatments available on a case-by-case basis. Our article on how often carpet cleaning ends here: it is now up to you to put all our tips into practice!
Nodus creates prestigious rugs.
Bring luxury into your home!
>>> CONTACT US! <<<

Nodus has reinvented the luxury rug. It was in fact the first brand to propose the concept of the rug as a work of contemporary art.
Nodus has always created exclusive products that furnish the most beautiful homes in the world. Do you want to make your home inimitable as a work of art?
Bring a hand knotted rug of the highest quality and design into the spaces of your daily life! Give your family and the people you love the beauty of a dream masterpiece! Every piece of Nodus is designed by famous Designers, making it recognisable and prestigious. In this way, each rug is unique: you will not find another one like it. Like all beautiful and unrepeatable things, one piece in the Nodus collection sets you apart and speaks to others about your taste and elegance. CONTACT US!