Hand tufted runner rug: what does it look like? How to incorporate it into a furnishing project?
Materials and techniques —
Apr 22.2023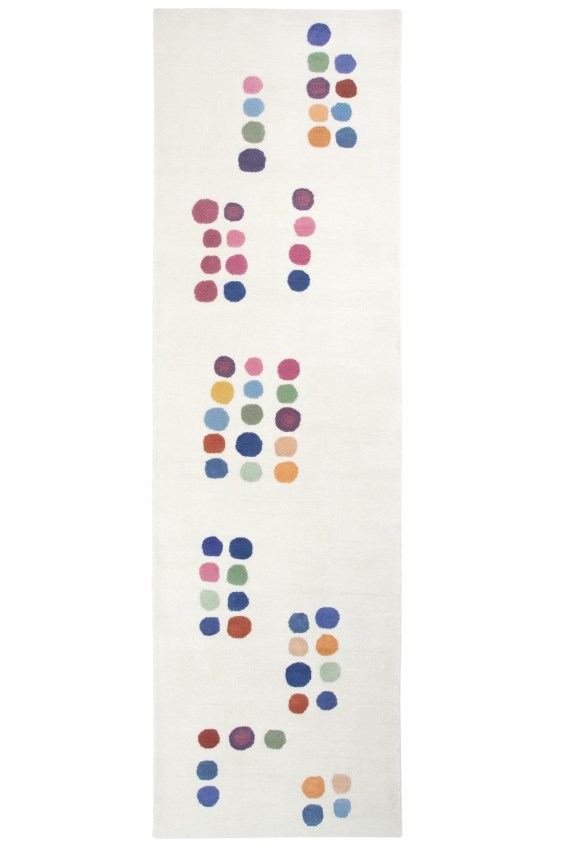 A hand tufted runner rug is an elegant and luxurious solution for decorating rooms in the home. Usually, this type of textile is used to give a special touch to narrow and elongated spaces in the home, such as hallways or entrances.
In reality, the possible uses of hand-tafted runners are endless and, thanks to the availability of so many different designs, it is possible to find the ideal mix of colours, texture and design to suit the decor of different rooms in the home.
What distinguishes a hand tufted runner rug from other rugs?
Hand tufted runner rugs are high-quality handmade products that can add a touch of elegance and comfort to the home. This special category of rugs, made using the hand-tafted technique , are produced using a special processing technique, which consists of fixing tufted yarn onto a pile.
In the production of this type of fine rug, natural materials are normally used, both for the underlying canvas and the pile. In most cases, hand tufted runner rugs are made from wool, cotton or silk yarns, i.e. all fibres that are durable, strong and easy to clean. The coloured threads are attached to a cloth generally made of cotton, jute or hemp.
Very often, a Hand tufted runner rug is made from wool, which is on the other hand the natural material most suitable for high-quality rugs. Specifically, wool fibres, thanks to their elasticity and resistance to wear and tear, make hand tufted runner rugs perfect for decorating busy areas of the home such as entrance halls and corridors.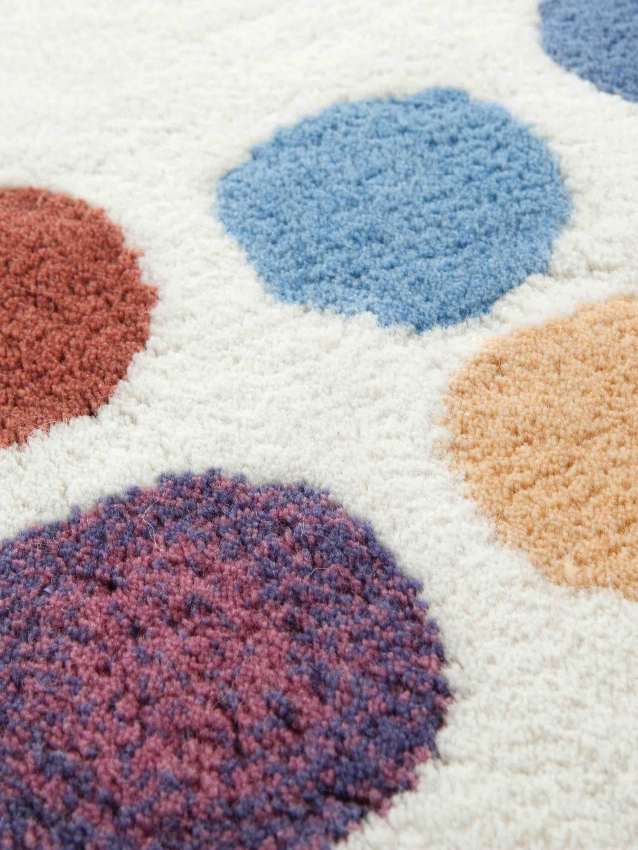 Why should you decorate with a hand tufted runner rug?
Hand tufted runner rugs are one of the first solutions one thinks of when furnishing narrow, elongated hallways or spaces in the home. In such situations, a hand-tufted rug can transform the space into a cosy and inviting area.
Those who choose to furnish with a hand tufted runner rug particularly appreciate its versatility. As they are durable and soft, they can furnish both outdoor and indoor spaces and, thanks to the fact that they are available in many different sizes and shapes, can be adapted to any environment.
When one needs to furnish spaces of a particular size, one can always resort to a customised design: in this case, in addition to being able to define the width and length of the rug, one can also customise the design, colours and shape of the pattern.
It is quite common to find one or more Hand tufted runner rugs in the entrance area of a flat or villa. In these spaces, this variant of luxury rugs best expresses its qualities: on the one hand, the thickness of the rug protects the floor from wear and dirt that can enter the house from the outside, and on the other hand, the softness of the fibres of the hand tufted runner rug offers a feeling of great comfort, which immediately makes the room cosy.
The use of tafted runners in hallways and entrances is the most common solution, but it is not the only way in which the beauty of these rugs can be exploited in the home. Those who live in an open-plan environment and move around in large spaces that perform several functions together can consider strategically placing a runner in the transition areas between the different areas in which the space is structured.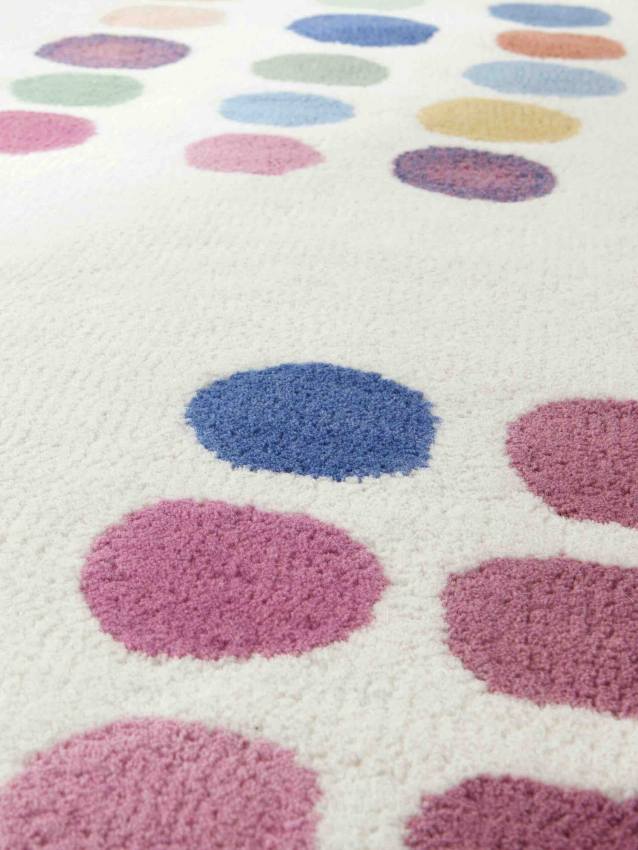 How can hand-tufted rugs be combined with different furnishing styles?
The versatility of hand tufted runner rug means that these rugs can be combined with furniture in a wide variety of furnishing styles. If you want to achieve a classic and elegant look, for example, you can opt for a runner with geometric designs and neutral colours such as grey, beige or white. Those who prefer a more boho or hippie-chic style can choose a hand-tafted runner with floral or tribal motifs and bright colours such as orange, blue or green.
For a more modern and minimalist look, runners with simple designs such as basic geometric shapes or parallel stripes are ideal. For colours, you can go for contrasting black and white or pastel palettes. Finally, if you want to give a glamorous touch to the room, the best solution are Hand tufted runner rugs with soft textures and metallic colours such as gold or silver.
In general, when choosing a Hand tufted runner rug for your home, it is important to make sure that the colour and design of the rug is consistent with the overall atmosphere in the room and that it helps to approach the decorating goals you have set.
Nodus creates prestigious rugs.
Bring luxury into your home!
>>> CONTACT US! <<<

Nodus has reinvented the luxury rug. It was in fact the first brand to propose the concept of the rug as a work of contemporary art.
Nodus has always created exclusive products that furnish the most beautiful homes in the world. Do you want to make your home inimitable as a work of art?
Bring a hand knotted rug of the highest quality and design into the spaces of your daily life! Give your family and the people you love the beauty of a dream masterpiece! Every piece of Nodus is designed by famous Designers, making it recognisable and prestigious. In this way, each rug is unique: you will not find another one like it. Like all beautiful and unrepeatable things, one piece in the Nodus collection sets you apart and speaks to others about your taste and elegance. CONTACT US!