The best eco-friendly rugs: guide to choosing environmentally friendly luxury rugs
Luxury rugs — Materials and techniques —
Nov 13.2022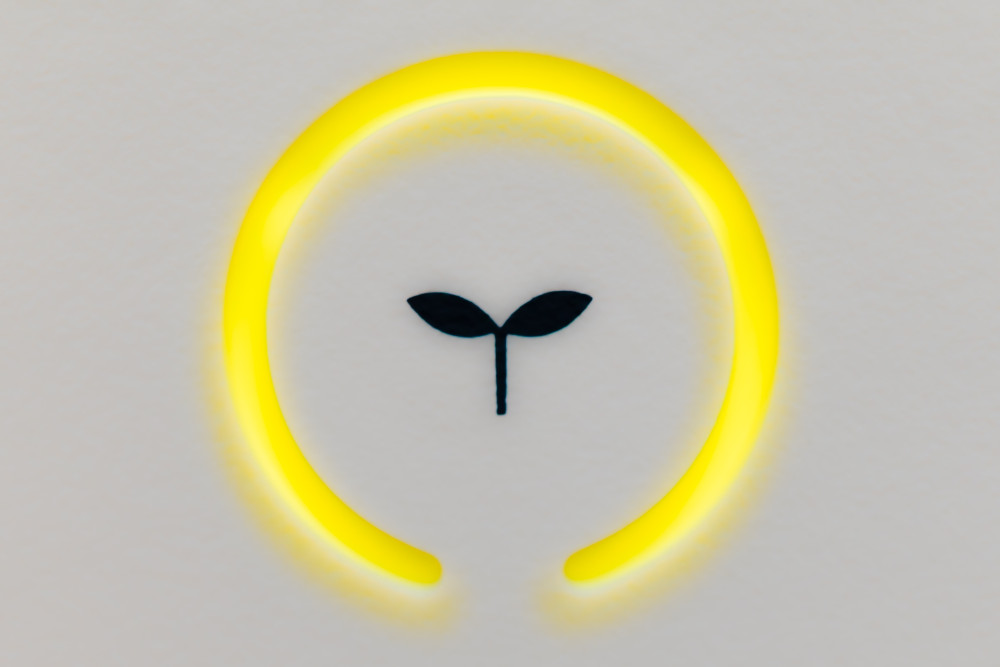 If there is one trend that has been resolutely shaping carpet choices in recent years that is the steady growth in the number of people looking for the best eco-friendly rugs .
The focus on the environmental impact of our consumer choices is also reflected in interior design. Customers are demanding that, in their homes, there should be fine artifacts that are ethically produced and, at the same time, sustainable and eco-friendly. What are the models that meet all these characteristics? Let's look at them together.
What is there to know about eco-friendly rugs?
When we talk about the best eco-friendly rugs, we are referring to eco-friendly artifacts. That is, they are pieces produced using processing techniques and materials that are environmentally friendly to the natural environment .
We can consider eco-friendly all rugs made from natural yarns, for example, and artifacts that have been produced in an artisanal manner through the use of undyed or naturally dyed yarns.
Those who choose an eco-friendly rug do so both for ethical reasons and because they want to have luxury rugs in their homes that are safe to use. In fact, eco-friendly rugs are free of potentially toxic or harmful substances.
Specifically, eco-friendly rugs are safe for the whole family because they are made with colorful yarns and natural dyes. They are also free of glues. Other health and environmental hazards include certain treatments to which rugs are sometimes subjected: these can be moisture treatments, dust treatments or to make fabrics fireproof.
In addition to being environmentally safe and sustainable, the best eco-friendly rugs are also recyclable. In fact, at the end of their life cycle, they can be reused in the production of other artifacts. Or they can be turned into other furniture items or, even, they can be composted. All without risking polluting the environment.
How to choose the best eco-friendly carpet for an interior design project?
In order to identify the best eco-friendly rugs for inclusion in the various rooms of the house, there are essentially two decisions to be made: first, it is useful to select the most suitable natural yarns, and second, it is necessary to verify that the rug is produced in a sustainable and environmentally friendly manner.
As far as materials are concerned, there are numerous alternatives available: in addition to wool, we can consider all yarns of plant origin to be eco-friendly. In this regard, there are those who include viscose, bamboo silk and banana silk in the scope of eco-friendly fibers. On the other hand, there are those who exclude these fibers because they do have a plant origin, but they are yarns extracted from the cellulose of plants by a process that employs chemicals.
Even adopting the most restrictive classification, the list of eco-friendly yarns is quite long: one can furnish one's home with cotton, sisal, jute, linen, coconut or sea grass rugs, just to name a few examples.
Checking how the carpet was produced is something that often takes a back seat, although it is of great importance. To be certain that the rugs that grace the interior of your home are indeed eco-friendly, you need to make sure that the yarns are dyed with non-polluting substances. And that they are safe for your health.
Choosing a luxury rug handcrafted in expert workshops is a guarantee of quality and can reassure you about the use of eco-friendly yarns.
Rugs made from recycled materials are also an option to consider if you want to furnish your home with eco-friendly additions. This type of manufactured goods saves resources and emissions, with significant benefits for the natural environment.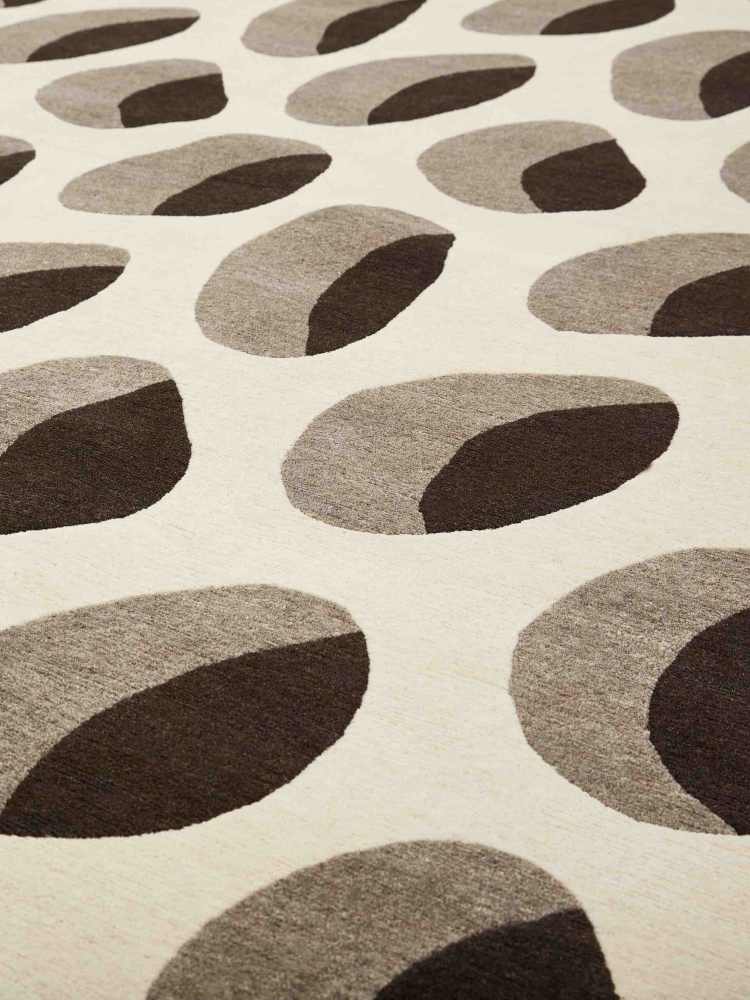 What are the best eco-friendly rugs to choose for different home environments?
Sisal and jute models are without a shadow of a doubt the best eco-friendly rugs to complete the decoration of a home furnished in a natural style. These stylish and sustainable pieces can enrich the living area of the house, as well as bedrooms, hallways and the entrance hall.
The eco-friendly rugs that prove to be the most versatile by far are those made of wool. If you choose undyed models, you can bring out the natural shades of their yarn. On the other hand, if you choose colorful patterns, you can coordinate each individual rug with the other decorations in your home.
In general, eco-friendly rugs go very well with rooms furnished in Scandinavian or natural styles, but they are also a good option for homes furnished in rustic, classic or industrial styles. In custom-made carpet models, the possibility of adapting the shape, size and appearance of the artifact to one's desires makes it possible to create a result that is always harmonious and personalized, so that the interior design is very elegant and refined.
Whatever material is used, furnishing with an eco-friendly rug is therefore a choice that increases the interior designer's range of options. Especially in the presence of children, the elderly, frail people or pets, choosing a natural carpet is a really good idea.
The best eco-friendly rugs, in the end, are those that manage to combine sustainability and respect for the environment with a luxurious look, so as to make the interior design unique.
Nodus creates prestigious rugs.
Bring luxury into your home!
>>> CONTACT US! <<<

Nodus has reinvented the luxury rug. It was in fact the first brand to propose the concept of the rug as a work of contemporary art.
Nodus has always created exclusive products that furnish the most beautiful homes in the world. Do you want to make your home inimitable as a work of art?
Bring a hand knotted rug of the highest quality and design into the spaces of your daily life! Give your family and the people you love the beauty of a dream masterpiece! Every piece of Nodus is designed by famous Designers, making it recognisable and prestigious. In this way, each rug is unique: you will not find another one like it. Like all beautiful and unrepeatable things, one piece in the Nodus collection sets you apart and speaks to others about your taste and elegance. CONTACT US!