Francesco Lucchese interviewed by Nodus
Design —
Jul 26.2022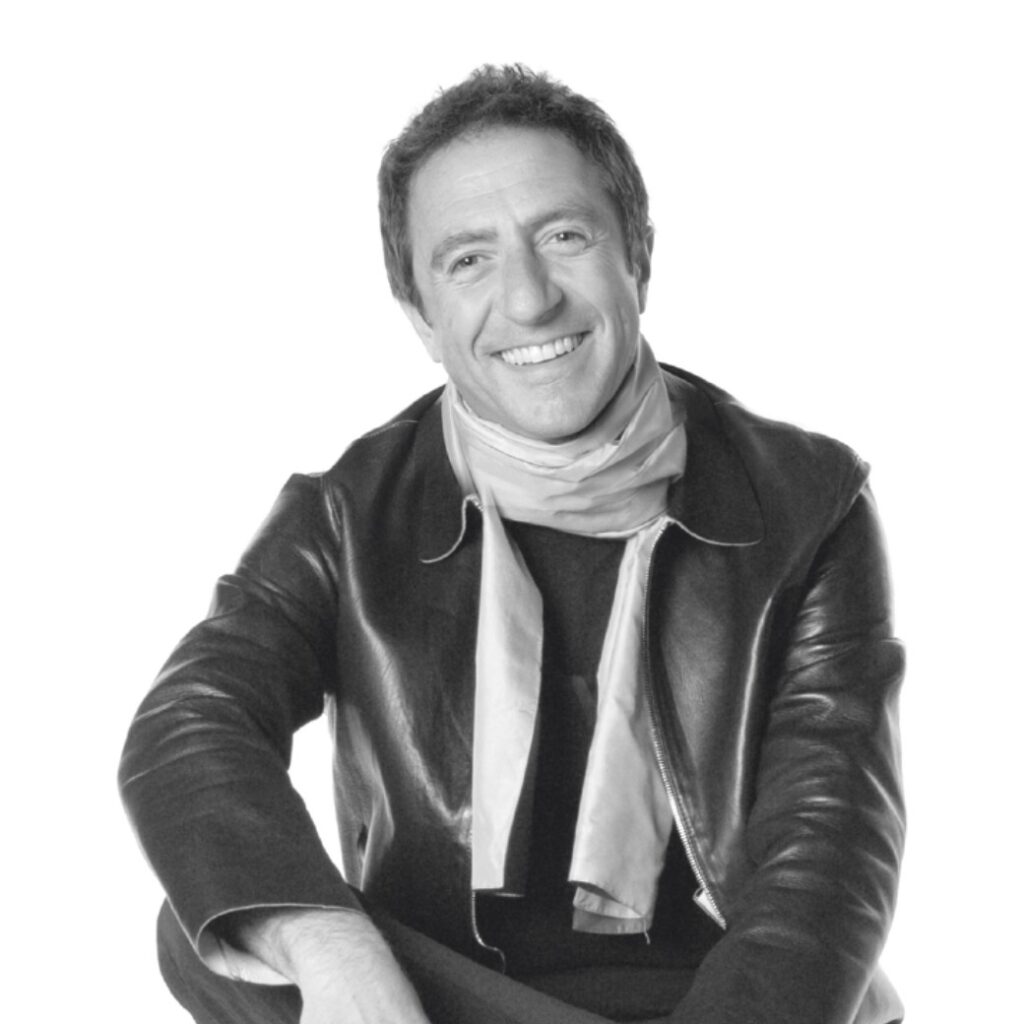 Nodus collaborates with the world's most famous designers. These creatives are famous for their style and the continuous innovation they bring with their ideas. One of these artists is Francesco Lucchese. We interviewed him. Let's get to know him better and find out what his ideas on design are and what he envisages for the future.
How would you define the essence or primary characteristics of your work? Every designer has his own style, his own distinctive characters-what are yours?
My curious nature leads me to always seek new materials with which to produce new concepts, to improve the use of objects.
What are The people or stories that have most influenced you in your career path?
People generally all of them. The stories those of big companies that have shaped me and made me see the opposite point of view, which should not be a "against" but a dialogue.
How does your country's culture and traditions enter your projects?
Roots are always present by instinct, but I increasingly grasp that overlapping experiences over time feed new thoughts and stimuli, which provide opportunities for analysis, verification and new projects.
How do you see the future and what do you think will be the new trends in design?
This last period has generated a need for continuous comparison, which pushes everyone to look for synergies and models, even at a distance, where the co-marketing trend is being implemented more and more frequently.
What are your thoughts on sustainability today? Do you think it is a basic element of design or is it an added value?
If we look at the need to be on a clean planet, certainly it is "BASIC." Then, if we look at the "sustainability" of design in general, we can see it as an "ADDED VALUE" with which to justify costs and procedures.
How important and how often is the social aspect present in your designs?
Not on all products is it easy to see it as a starting point. However, as much as possible, it is the essence of my design, with Bauhaus values.
Is design more emotion, more rationality/functionality or both in equal measure?
Emotion is the expectation that I have in trying to EMOTION the user, who today is more and more attentive and, therefore, a balance between FORM and FUNCTION is necessary.
What are your thoughts on the role of textiles in design?
Textiles in this country have always been "design," and more and more a "new Italy" model must be sought.
To conclude, an aphorism or phrase that represents you.
SYNTHESIS is for me a necessary exercise, for a design if possible "human" and "for all."
Nodus creates prestigious rugs.
Bring luxury into your home!
>>> CONTACT US! <<<

Nodus has reinvented the luxury rug. It was in fact the first brand to propose the concept of the rug as a work of contemporary art.
Nodus has always created exclusive products that furnish the most beautiful homes in the world. Do you want to make your home inimitable as a work of art?
Bring a hand knotted rug of the highest quality and design into the spaces of your daily life! Give your family and the people you love the beauty of a dream masterpiece! Every piece of Nodus is designed by famous Designers, making it recognisable and prestigious. In this way, each rug is unique: you will not find another one like it. Like all beautiful and unrepeatable things, one piece in the Nodus collection sets you apart and speaks to others about your taste and elegance. CONTACT US!