Luxury rugs for eco-friendly environments
Luxury rugs —
Mar 18.2022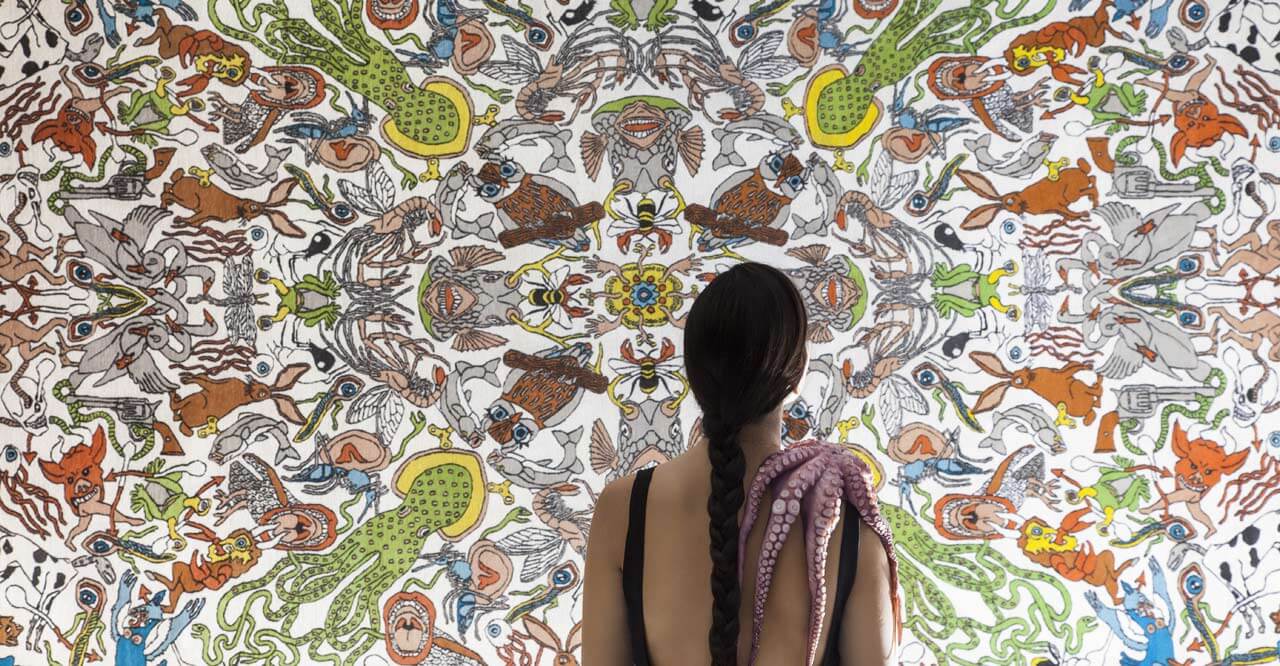 Creating eco-friendly environments and choosing sustainable furniture and accessories is one of the strongest trends in modern interior design.
The choice of rugs is not exempt. Between the growth in the use of plant-based materials and the preference for natural dyes or undyed yarns, let's see what the best options are for furniture that is both environmentally conscious and classy and luxurious.
Even fine rugs become eco-friendly
On the one hand, there is an increased sensitivity to environmental protection and ecology. On the other hand, there is an increased focus on creating safe home environments for everyone in the home. These two trends are leading to a review of furniture choices in an increasingly sustainability-oriented perspective.
Furnishing one's home with eco-friendly furniture and accessories increases the safety of all people living within the home. The choice of eco-friendly pieces can improve health, especially that of allergy sufferers or people at risk, such as the elderly and children.
Even when it comes to choosing luxury rugs, the trend is increasingly towards models that have a low environmental impact and are made in ways that respect nature and human society.
Those who wish to furnish their homes with eco-friendly rugs should particularly consider the characteristics of the materials chosen for the products and the manufacturing process. In a broader perspective, the ethicality and sustainability of the entire production chain of each high quality carpet should be evaluated.
From this point of view, whoever chooses Nodus contemporary art rugs can be on the safe side. Nodus rugs are in fact made with the collaboration of manufacturing companies that guarantee fair economic and working conditions in the countries where they are made. The ethicality of production is one of the cornerstones of the famous brand.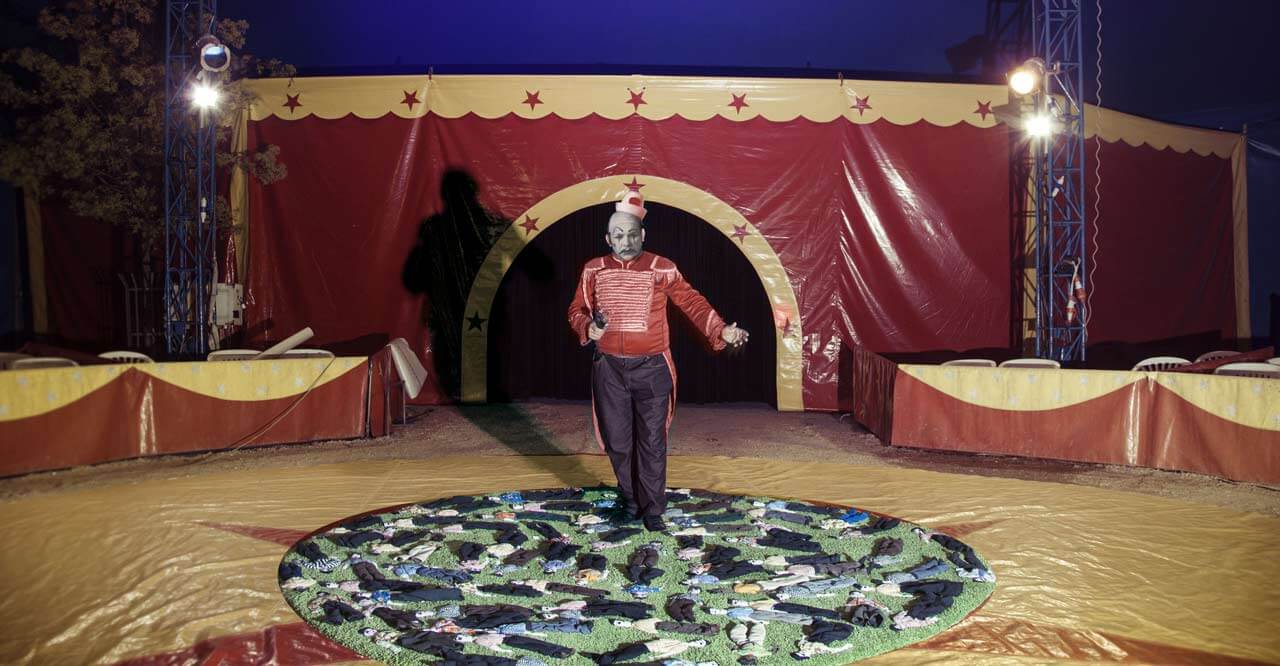 Which luxury rugs to choose to have a sustainable furniture? Guide to choosing an eco-friendly carpet
The first aspect to consider concerns the material from which the carpet is made. Generally speaking, eco-friendly rugs can be defined as all rugs made of natural materials, obtained from vegetable fibers or animal fibers. Synthetic rugs, on the other hand, should be excluded, as they are often made from materials derived from petroleum waste products or treated with polluting materials.
Often, those who make a furniture choice oriented to ecology and sustainability in their purchasing and consumption choices take a clear position. That is, they choose exclusively materials of vegetable origin. Those who fall into this category have a wide range of fine rugs to choose from: from traditional cotton rugs – soft, versatile and often very colorful – to sisal rugs, passing through bamboo, linen and jute models. You're really spoilt for choice.
In addition to the material with which the carpet is made, we must also consider what happens during the manufacturing process. In this sense, rugs made with the use of fibers dyed with vegetable pigments are to be preferred. Or those with undyed fibers. Nodus has an entire collection of eco-friendly rugs, the Himalayan Undyed, made with undyed wools from Nepal.
Among the processing techniques, the most environmentally friendly is undoubtedly the traditional hand-knotting technique. Hand-knotted rugs can also be considered eco-friendly, as long as they use natural fiber cloth and glues without toxic solvents.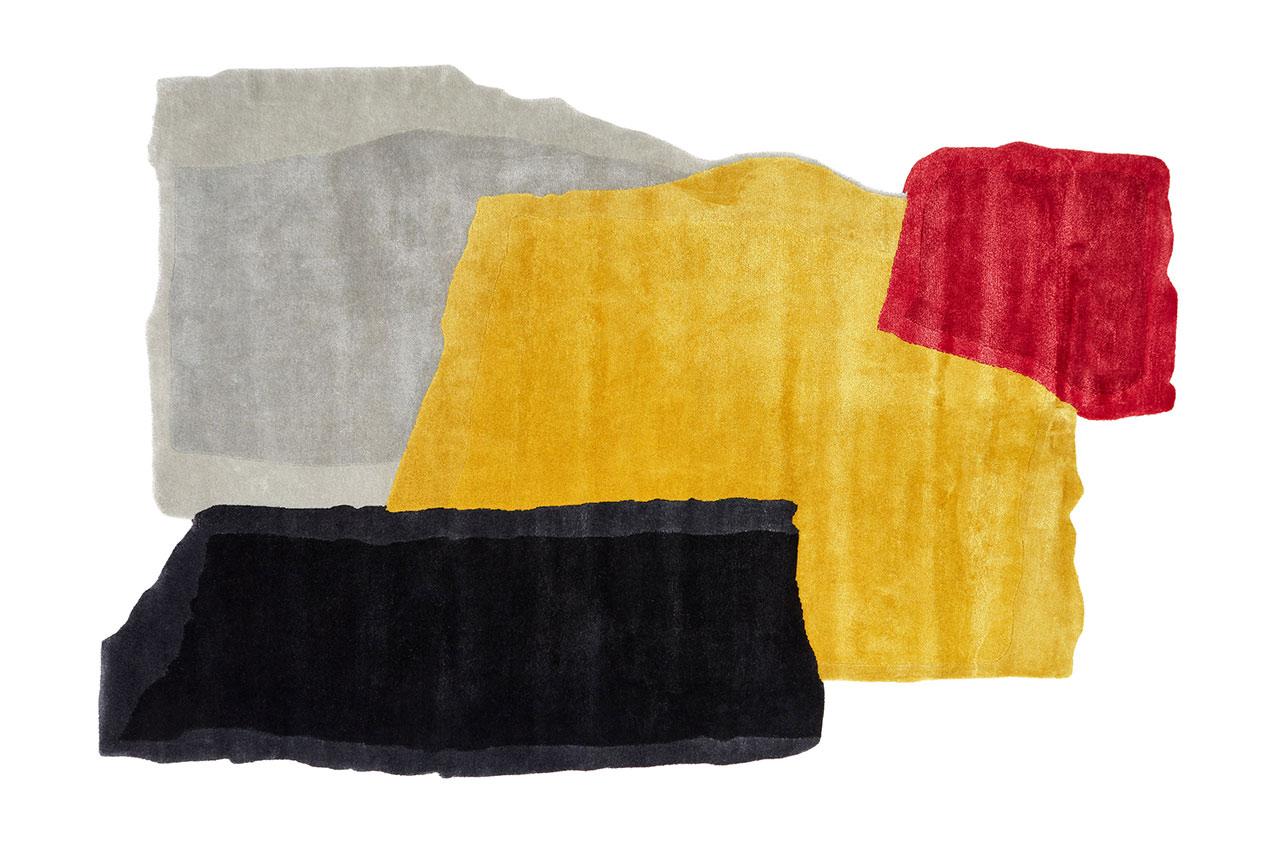 How to decorate home environments with eco-friendly rugs?
Thanks to the availability of dozens of different materials, it is not at all difficult to find the luxury carpet that is both environmentally friendly and ideal to give personality to the house.
Once you have chosen the materials to focus on, you can define the desired style for the rug. Manufacturers offer both traditionally designed rugs as well as models designed for modern and contemporary furnishings. A classic Persian rug can be just as eco-friendly as a rug made of natural hemp fibers.
In order to make choices that are also functional and comfortable, it is good to evaluate what is needed in each room of the house. For the bedroom, where a rug should provide warmth and softness, long or short pile wool rugs are preferred. Or you can also opt for cotton rugs.
In transition areas of the house, such as the entrance or hallways, you need rugs that are durable. What's more, you need rugs that are really sturdy and whose appearance will not be ruined by wear and tear. A linen carpet is a good solution: its fibers are compact and resistant and, also with the help of a non-slip support, make the use of the artifact pleasant and safe.
Furnishing with luxury rugs made with high sustainability criteria is a guarantee of quality and respect for the environment. Buying one of these eco-friendly rugs, also available in custom sizes, allows you to feel even more the connection with the space you live in.
Nodus creates prestigious rugs.
Bring luxury into your home!
>>> CONTACT US! <<<

Nodus has reinvented the luxury rug. It was in fact the first brand to propose the concept of the rug as a work of contemporary art.
Nodus has always created exclusive products that furnish the most beautiful homes in the world. Do you want to make your home inimitable as a work of art?
Bring a hand knotted rug of the highest quality and design into the spaces of your daily life! Give your family and the people you love the beauty of a dream masterpiece! Every piece of Nodus is designed by famous Designers, making it recognisable and prestigious. In this way, each rug is unique: you will not find another one like it. Like all beautiful and unrepeatable things, one piece in the Nodus collection sets you apart and speaks to others about your taste and elegance. CONTACT US!