Area rug on top of carpet: how to do it? What are the best tips?
Design — Home —
Jul 01.2023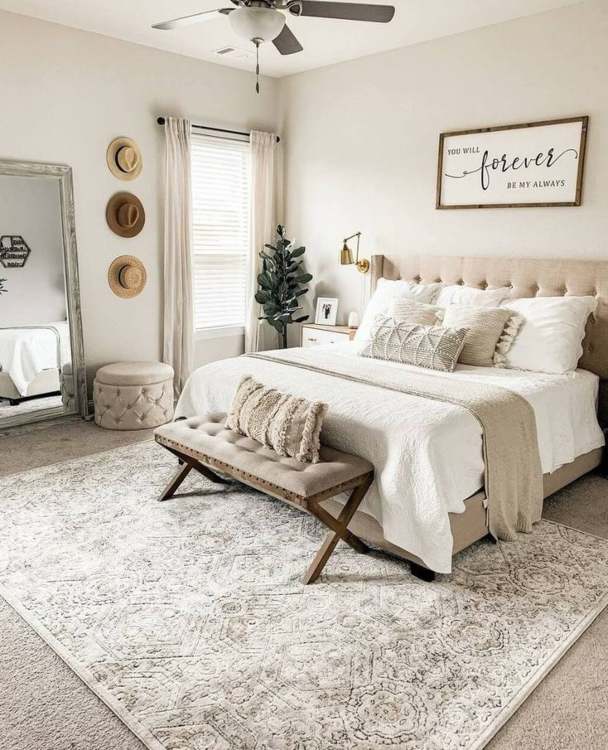 Adding a area rug on top of carpet is an original way to renew the decor of a room with a simple but effective intervention.
Depending on your needs, you can use the carpet to liven up the atmosphere and add a touch of colour or to characterise different areas in an open-plan space. If you want to superimpose carpets on the carpet, the possibilities are numerous: carpets of different shades, patterns and textures can be combined with the floor covering.
The most important aspect to check is whether the chosen textiles blend in with the rest of the furnishings or create a pleasant contrast. In any case, you can now read Nodus' guide to area rug on top of carpet.
Why is overlaying a area rug on top of carpet a good solution?
Many people may wonder why they would consider placing a carpet on top of an existing carpet. At first glance, it might seem counterintuitive, but in reality this solution can offer numerous advantages from both an aesthetic and practical point of view.
Firstly, placing a carpet on top of a carpet can add three-dimensionality to the space, helping to emphasise and define specific areas within the room. The visual separation of different areas of the room is particularly useful in very large rooms or rooms with an open plan structure. In such a situation, adding a coloured carpet to cover the carpet helps to separate the different functional spaces at a glance and convey a greater feeling of overall organisation.
An excellent example of this is the living room, where a cosy and intimate relaxation area can be created by placing a soft carpet in the area occupied by the sofa and armchairs. The result is a kind of island, characterised by a very high level of comfort. Carpets on top of carpets are also perfect in the bedroom: also in this case the result is a cosy, warm and comfortable environment.
Other motivations and tips on how to put a area rug on top of carpet? Textiles placed over carpets are also appreciated for their ability to break up the monotony of the floor covering. Being able to add a different texture and a splash of colour to the room can also radically change the appearance of the room. In particular, if the carpet is a neutral colour or has a very simple pattern, a rug can liven it up and make it more interesting with little effort.
Area rug on top of carpet: how to achieve different effects by overlapping them?
Superimposing a area rug on top of carpet can also radically transform the style of a room. The possible combinations of carpets and rugs are manifold and the creative skills of the interior designer are decisive in this respect.
Depending on the desired result, carpets of different shapes, colours, materials and styles can be used. One of the most common options, especially when furnishing a large room, is to use a large format carpet . This is very useful to create a well-defined area and gives the room a more elegant and uncluttered look.
Another interesting approach is to stack several smaller carpets on top of each other. The result of this composition is a lively and dynamic atmosphere, suitable for a modern context.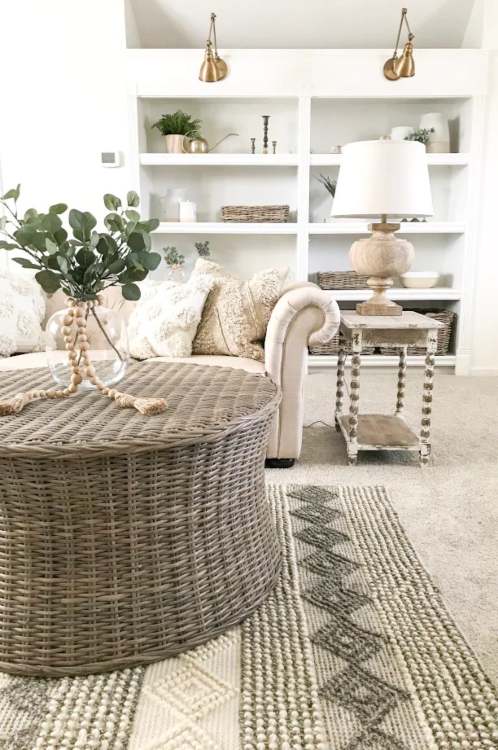 Area rug on top of carpet: What are the tips for overlapping carpets according to the furnishing style?
When it comes to layering a area rug on top of carpet, it is essential to consider the desired furnishing style in order to create a coherent and harmonious ambience. Depending on the chosen style, there are some targeted tips that can help you achieve the desired result.
If a modern, minimalist look is desired, it is advisable to opt for carpets in neutral colours or shades that complement the carpet underneath. A piece in similar shades can create a visual continuity effect, blending the elements together in an elegant way. Alternatively, a carpet in contrasting colours can become the focal point of the room and be given the task of adding a touch of liveliness to the room.
For a boho-chic style, one can experiment with brightly coloured artefacts and ethnic patterns. Tribal rugs, colourful kilims or carpets with geometric patterns can contribute to an informal and eclectic atmosphere. Several pieces with different patterns can also be layered on top of each other, creating a unique and individual style.
If a more classic and elegant style is preferred, Persian or Oriental carpets may be the ideal choice. Placing such a rug over a carpet can add a touch of luxury and sophistication to the room.
Regardless of the style chosen, when layering textiles over carpeting it is important to ensure that the items are well positioned and securely fastened to prevent slipping and tripping, including the use of non-slip underlays.
Our guide to area rug on top of carpet ends here. Now it's up to you to apply these tips of ours and create stylish and comfortable environments!
Nodus creates prestigious rugs.
Bring luxury into your home!
>>> CONTACT US! <<<

Nodus has reinvented the luxury rug. It was in fact the first brand to propose the concept of the rug as a work of contemporary art.
Nodus has always created exclusive products that furnish the most beautiful homes in the world. Do you want to make your home inimitable as a work of art?
Bring a hand knotted rug of the highest quality and design into the spaces of your daily life! Give your family and the people you love the beauty of a dream masterpiece! Every piece of Nodus is designed by famous Designers, making it recognisable and prestigious. In this way, each rug is unique: you will not find another one like it. Like all beautiful and unrepeatable things, one piece in the Nodus collection sets you apart and speaks to others about your taste and elegance. CONTACT US!