Which luxury rugs to choose for a Scandinavian-style home?
Luxury rugs —
Mar 23.2021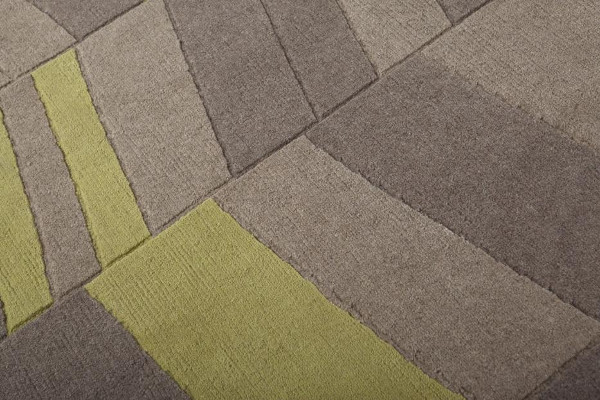 Over the past few years, Scandinavian style has become a fixed presence among interior design trends. And this continues in 2021.
But why is this style so successful? In particular, it is due to the simplicity of its lines and its fresh, modern air. A home furnished in Scandinavian style is contemporary, natural and balanced. With a targeted choice of carpets, these aspects of the Scandinavian character of the home can be further emphasised. From this point of view, the possible solutions are endless.
A corner of Scandinavia in your home
In Scandinavian-style homes, the rooms are organised in a simple and functional way. This means that every choice of furniture is designed to ensure the comfort of those who live in the house, following the logic of "less is more". The Scandinavian style is modern and bright, with light colours and natural materials, clean lines and few decorations.
Carpets play an important role in the Scandinavian tradition, especially when they are valuable. As Scandinavia is a cold country, carpets were historically used to insulate the floor and warm the home. Only later did they start to be considered as decorative elements.
A Scandinavian-style carpet is therefore the most logical solution. Putting a Scandinavian carpet in a Nordic style bedroom or living room is such a coherent assessment that it will bring out the best in the style.
If we take a closer look at Nordic carpets, we find all the main features of the current popular furnishing style: the material used for the carpet is wool, the decorations are simple – mainly using loosely geometric designs – and the colours are light.
In most cases, Nordic-style rugs are made from undyed wool with a characteristic creamy white colour. Or they are made from black and white wool. Even when carpets are coloured, one should not expect to find bright shades and tones. In fact, the most frequently used colours are grey, blue and pastel shades of pink, yellow and green.
In this style of furniture, much is played on the contrast between straight and curved lines. If the furniture is square, the furnishings are round. Carpets with geometric lines complete the picture and hold everything together. Triangles, rhombuses and criss-cross lines are the motifs most often found in Nordic carpets. Zigzag patterns and abstract lines are also common.
A surprising meeting of colours and cultures
To liven up the room, there is nothing to stop you from incorporating luxury Oriental-style carpets into your Scandinavian interior design. Or graphic design objects. The first solution is ideal for adding colour and creating a décor that balances modern and traditional elements. The latter is perfect for those who want to live in a home with a contemporary atmosphere and a nod to modern art.
If you don't want to give up a traditional touch to your home, you can complete your living room and bedroom furnishings with a carpet of Turkish or even Himalayan origin. Luxurious creations from these countries are great for drawing attention to the carpet and, at the same time, bringing out the simplicity of the furniture and decoration.
Graphic carpets with multi-coloured weaves are ideal for emphasising the modern character of the room. Carpets in this style add personality to a room, whether they are placed in combination with other pieces of furniture such as beds, sofas and armchairs, or when they are chosen to decorate an uncluttered area of the room.
A cozy and modern atmosphere for your home
Often, when referring to modern Nordic furniture, the term "cozy" is used. This English term best expresses the sense of relaxation, intimacy and comfort that can be found in homes furnished in this way. A soft wool rug, perhaps with a long pile, makes the room warm and cosy and turns every moment spent at home into a pleasant one.
Warm and cosy, luxury carpets are the perfect complement to Scandinavian style furniture. As we have already mentioned, the balance between straight and curved lines is central to this philosophy and can also be achieved through carpets. For example, you can choose a rectangular model for your home with a design made up of curved lines. Or, more simply, you can opt for a round piece.
Nodus creates prestigious carpets.
Bring luxury into your home!
>>> CONTACT US! <<<

Nodus has reinvented the luxury carpet. It was in fact the first brand to propose the concept of the rug as a work of contemporary art.
Nodus has always created exclusive products that furnish the most beautiful homes in the world. Do you want to make your home inimitable as a work of art?
Bring a hand knotted rug of the highest quality and design into the spaces of your daily life! Give your family and the people you love the beauty of a dream masterpiece! Every piece of Nodus is designed by famous Designers, making it recognisable and prestigious. In this way, each rug is unique: you will not find another one like it. Like all beautiful and unrepeatable things, one piece in the Nodus collection sets you apart and speaks to others about your taste and elegance. CONTACT US!