Weird carpets: what are they? How to include them in a furnishing project?
Design — Home —
Jun 16.2023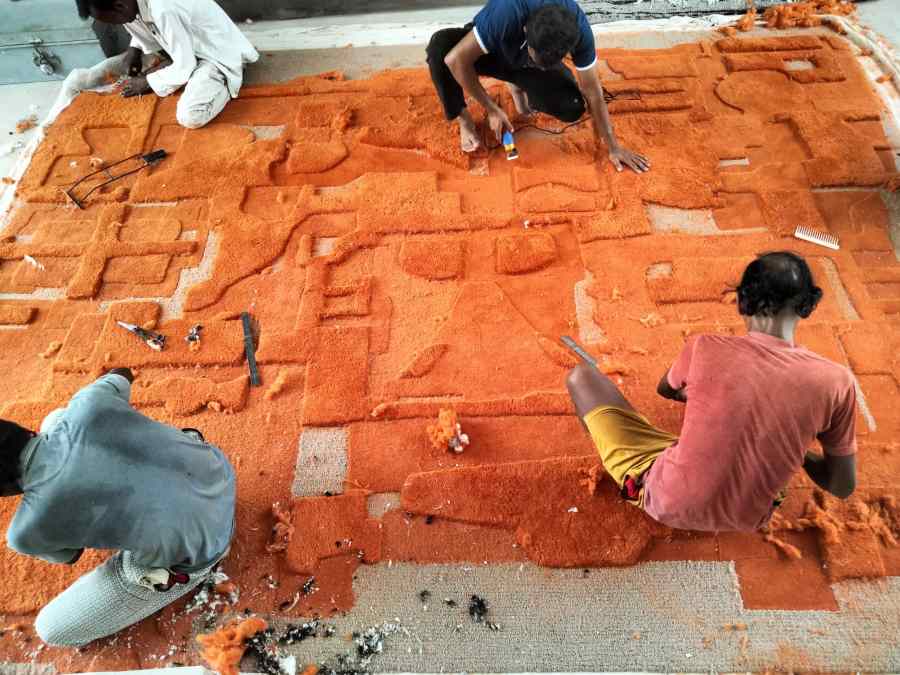 Weird carpets are undoubtedly a very important element of interior design, as their design and colours uniquely characterise the atmosphere of the rooms in which they are placed.
When you choose to furnish your home with weird carpets, you can give your rooms personality and style and present them in an original and unconventional way. Choosing the right textile artefacts for each space requires balance, but with a bit of attention you can achieve beautiful results.
Why furnish a room with a whimsical carpet?
Weird carpets are perfect for customising different rooms in the home by creating a surprising and eye-catching effect. This kind of carpet can be used in a variety of contexts, from the more traditional to the more modern and minimalist. When carefully inserted into spaces, the result is a unique and original contrast that immediately catches the eye.
Depending on the choices made, a quirky carpet can become the focal point of the decor or work in concert with furniture to create an unusual atmosphere.
Carpets with a quirky design are very versatile and go very well with all kinds of floor coverings. When placed on a hard surface such as parquet or marble they can soften the look of the room, while when combined with soft flooring such as carpet they enhance the feeling of comfort and warmth in the room.
Weird carpets can also be interpreted as a work of contemporary art and be laid in an innovative way, for example on walls or ceilings, to create a striking and scenic effect.
The final result that can be achieved when furnishing with whimsical carpets depends very much on the colours and fabrics selected. By taking the time to choose these aspects, you can achieve an atmosphere that is either cosy and soft or quirky and surprising.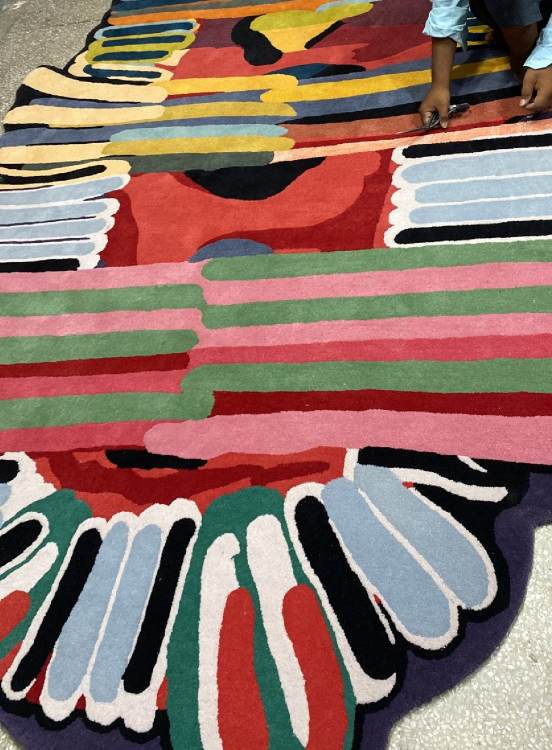 How to use weird carpets in a home décor project?
The main reasons why people decide to furnish with carpets are related to practical and functional aspects. In addition to protecting floors and improving the insulation of rooms, however, whimsical carpets become protagonists of interior design above all because of their original appearance.
To make the best use of whimsical carpets in home furnishing, it is important to correctly interpret the characteristics of the room in which they will be placed and to carefully evaluate the furnishings present. In a room where Nordic furniture or minimalist design is present, carpets that do not fit into the most common canons will fit in perfectly, as they provide an excellent contrast between styles and colours.
A quirky carpet is a good solution for furnishing bedrooms. If in the living area of the home you can make use of carpets in neutral tones and elegant designs to achieve a discreet and cosy decor, in the bedroom you can dare with original colours and designs that break the classic mould.
To make the best use of weird carpets in home furnishing, it is essential to know how to play with shades and contrasts. For example, you can choose a cool-coloured carpet to create depth and three-dimensionality in rooms with less lively furnishings and use warm colours to bring a breath of energy into the room.
The right material also makes a difference and influences the final result. While a soft, comfortable material such as velvet is great for a small rug to hang on the wall in the bedroom, a rug made of a hard-wearing, easy-to-clean fabric such as cotton may be the right choice for busy rooms in the home such as the living room or hallways.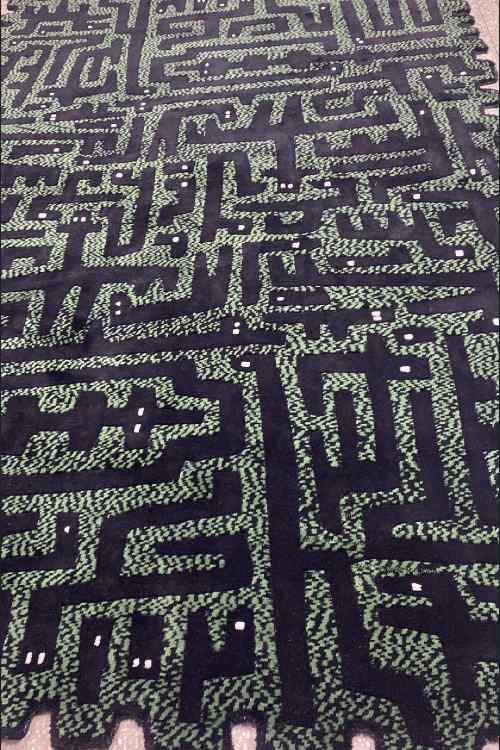 In which rooms of the home are whimsical carpets best suited?
Weird carpets can be an excellent choice for giving a touch of originality and personality to different rooms in the home. Although their unusual appearance often acts as a deterrent to their purchase, they actually have all the makings of a masterful addition to home furnishings.
A colourful carpet with a geometric design fits very well in a modern style of furnishing, such as in a living room or entrance hall. A carpet inspired by oriental styles, on the other hand, can become the absolute star of the living room.
In both the living and sleeping areas of the home, it should be kept in mind that the quirky carpet becomes the focal point of the room. In this sense, it is a good idea to check that the furnishings and carpets dialogue with each other and are in harmony, especially in terms of colour.
One more thing before we conclude. Weird carpets often have a bold design and bright colours, so it is essential to know how to match them with the furniture and walls, so as to maximise their impact and, just as importantly, not to create discolourations that could damage the colour harmony of the location.
Nodus creates prestigious rugs.
Bring luxury into your home!
>>> CONTACT US! <<<

Nodus has reinvented the luxury rug. It was in fact the first brand to propose the concept of the rug as a work of contemporary art.
Nodus has always created exclusive products that furnish the most beautiful homes in the world. Do you want to make your home inimitable as a work of art?
Bring a hand knotted rug of the highest quality and design into the spaces of your daily life! Give your family and the people you love the beauty of a dream masterpiece! Every piece of Nodus is designed by famous Designers, making it recognisable and prestigious. In this way, each rug is unique: you will not find another one like it. Like all beautiful and unrepeatable things, one piece in the Nodus collection sets you apart and speaks to others about your taste and elegance. CONTACT US!