The viscose rug: what does it look like? What characteristics does it have? How can it be combined with different furnishing styles?
Home — Materials and techniques —
Sep 08.2023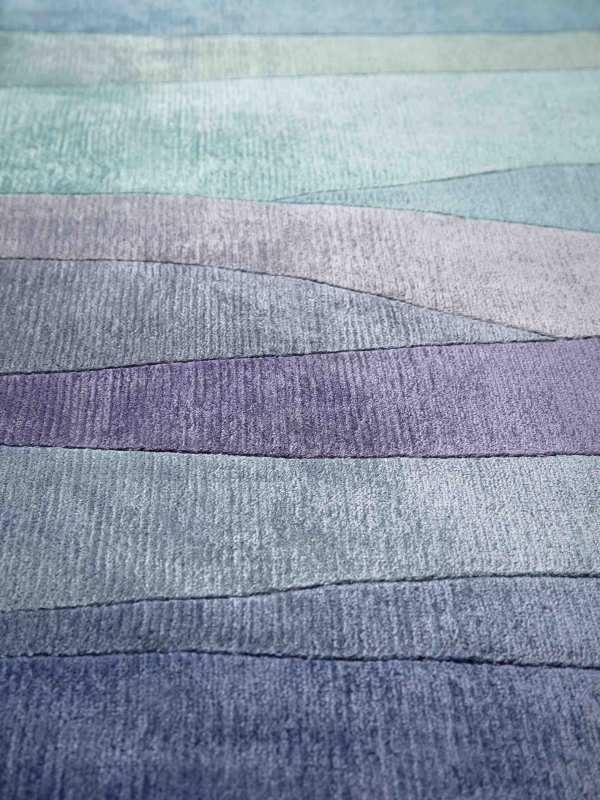 The viscose rug is often considered an excellent alternative to the more delicate silk rugs and makes it possible to furnish different rooms in the home in a unique way.
Specifically, viscose is a synthetic fibre of natural origin that is derived from wood cellulose or wood pulp. Due to the way it is processed, it is very similar to silk in terms of lustre and softness. These characteristics make it a very attractive choice for high-quality rugs.
What makes viscose rugs unique?
A viscose rug is particularly appreciated for the brightness of its fibres, which allows for beautiful visual effects when the surface of its pile is hit by light. This characteristic is particularly enhanced in the presence of intricate patterns or floral motifs. Indeed, in these cases, sunlight gives the fabric a very refined appearance, suggesting elegance and preciousness.
Besides its lustre, viscose is also known for its durability. Although it is a delicate fibre to the touch, when woven correctly, it can be folded and processed without problems. However, it is important to consider that viscose is sensitive to moisture and is not very durable. For all these reasons, it should not be placed in damp rooms or in busy areas of the home.
The natural lustre of viscose fibre causes rugs made of this material to take on very special colours. In particular, to achieve a surprising and intriguing result, it is advisable to use products in bright, vivid colours.
The common points between a silk rug and a viscose rug are different. Compared to the former, those made of viscose can be produced much more cheaply and in less time, making them suitable for a home interior design project.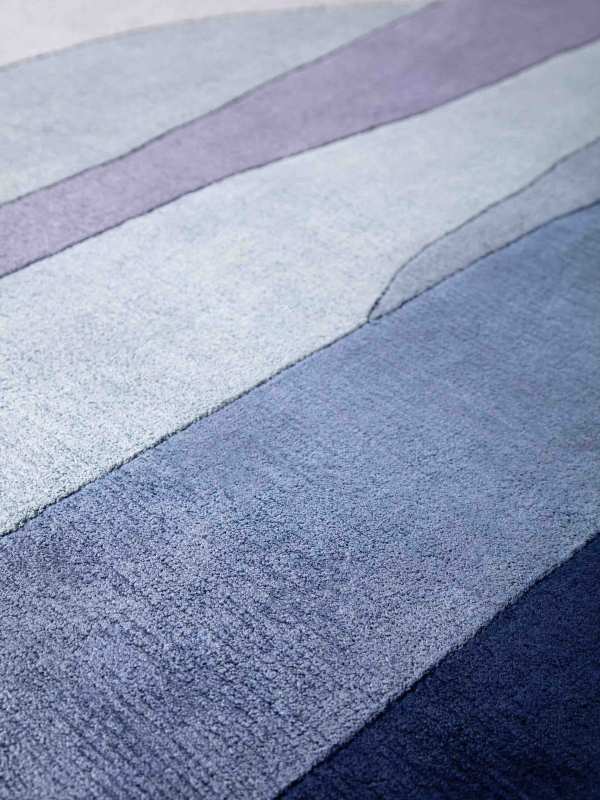 In which rooms of the home is a viscose rug recommended?
Viscose is a material with a very distinctive. but delicate appearance. As a result, it is essential to choose carefully in which spaces in the home to place the viscose rug in order to preserve its beauty for a long time.
The most suitable rooms for viscose rugs are bedrooms and the living room. These are spaces where the lustre and softness of viscose can really come into their own, ensuring a cosy and elegant atmosphere.
To avoid the risk of damaging or staining your viscose rug, it is important to make sure that the room in which you want to place it is not damp. Viscose, in fact, absorbs water very quickly, with the risk of staining, losing colour or developing mould.
Another enemy of viscose rugs is traffic. If you do not want to see the product deteriorate rapidly due to wear and tear, it is therefore advisable to avoid placing it in areas of the house where there is a continuous passage of people, such as the entrance area, stairs or living room.
A tip that will surprise many? The best way to prevent viscose rugs from wearing out is to use them as wall decorations. Instead of embellishing the walls of your home with pictures, you can think about adding a touch of colour of your own with a rug hung like a tapestry. Once the artefact has been hung on the wall, one can fully appreciate its lustre and take a closer look at its details.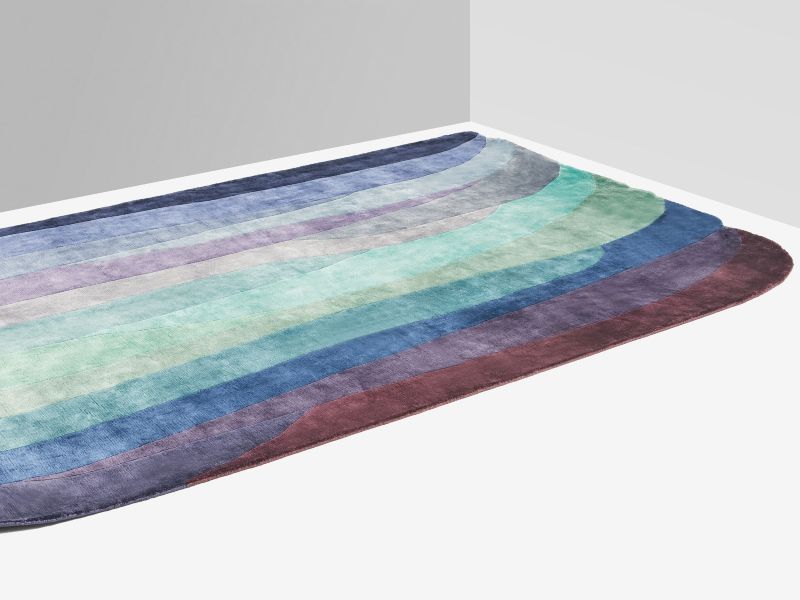 Which styles are most suitable if one wants to furnish a room with a viscose rug?
Before we go on to analyse the best rug styles to focus on, we should bear in mind that rugs on the market are rarely made of 100% viscose. Since this is a very delicate fibre, the risk of the rug becoming damaged very quickly is indeed high.
In a viscose rug, this fibre is very often mixed with wool. This makes it possible to obtain products that are both strong and durable. This insight also allows the advantages of both materials to be combined. It should also be considered that the combination of viscose and silk allows for the experimentation with different designs, which are best suited to various furnishing styles.
Firstly, viscose and wool rugs are perfect for lovers of oriental-style designs. Viscose, due to its silk-like sheen, can lend a very distinctive look to traditional Oriental pattern details . These textiles can, for instance, best complement classic-style interiors, but they also fit perfectly in rooms that are characterised by Mediterranean or ethnic atmospheres.
On the other hand, the fact that fine viscose fibres can be used to create richly detailed designs means that this material is also well suited to the creation of modern and contemporary style rugs. These artefacts often feature more abstract and geometric designs, and fit perfectly into minimalist or Scandinavian interiors, adding an irresistible touch of luxury and originality to rooms.
Nodus creates prestigious rugs.
Bring luxury into your home!
>>> CONTACT US! <<<

Nodus has reinvented the luxury rug. It was in fact the first brand to propose the concept of the rug as a work of contemporary art.
Nodus has always created exclusive products that furnish the most beautiful homes in the world. Do you want to make your home inimitable as a work of art?
Bring a hand knotted rug of the highest quality and design into the spaces of your daily life! Give your family and the people you love the beauty of a dream masterpiece! Every piece of Nodus is designed by famous Designers, making it recognisable and prestigious. In this way, each rug is unique: you will not find another one like it. Like all beautiful and unrepeatable things, one piece in the Nodus collection sets you apart and speaks to others about your taste and elegance. CONTACT US!