Thin wool rugs : How are they made? How do they match with different furnishing styles?
Design — Materials and techniques —
Nov 18.2023
Thin wool rugs are an excellent option available to architects and interior designers who wish to furnish their homes in an elegant way without overloading the space.
In addition to being aesthetically pleasing, these rugs are also loved for their practicality and durability.
What are the characteristics of thin wool rugs ?
Thin wool rugs are one of the most important elements that can be used to create a pleasant, harmonious and refined ambience. Choosing a luxury model that has been produced in an artisanal manner is tantamount to incorporating a work of art into your home that will last and increase in value with use.
Wool carpets with subtlety offer a long list of advantages, which must be taken into due consideration when choosing to pursue a furnishing project.
Firstly, it must be considered that wool carpets provide an excellent level of thermal insulation, even when they are rather thin. In fact, wool fibres have the inherent ability to transmit heat to the space and help to have sufficient thickness to insulate the room from the cold from the floor.
For these reasons, investing in a quality wool carpet results in a durable piece that is also suitable for heavy domestic use. In particular, thin carpets made from this specific material are suitable for all spaces in the home, even the busiest ones such as stairs, hallways and entrances.
But there is more. The compact structure of thin wool rugs means that they are resistant to stains and less prone to soiling than carpets made from other vegetable materials such as cotton, jute or hemp.
It should also not be forgotten that thin wool rugs can be made in many varieties of colours and with different production methods. In addition to the more common knotted carpets, which are offered in traditional and modern designs, there are also hand-woven carpets, which are offered in geometric or abstract designs and are perfect in all cases where you simply want to add a little colour to your home environment.
When evaluating the advantages of thin wool models, it should not be forgotten that these are sustainable and renewable products. In fact, wool has a very low impact on the environment, and although it is not suitable for those who follow a vegan philosophy, it can be a good solution for furnishing eco-friendly spaces.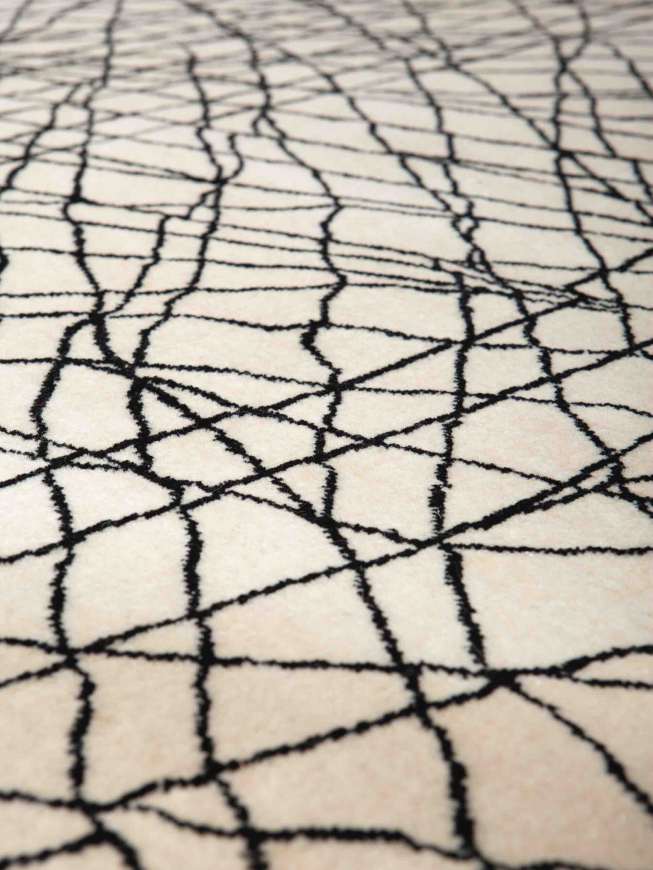 What are the ideal spaces for thin wool rugs ?
Thin wool rugs are among the textile artefacts that can be successfully used in any interior space in the home. Thanks to the strength of the fibres, these artefacts can furnish even the busiest rooms, such as the living room, hall and corridors.
In addition, the thinner models are very easy to clean and can be moved easily, even in the case of large carpets. If you want to change the location of the item or want to thoroughly clean the room in which the model is located, it could be moved without much effort, unlike thicker wool carpets.
To understand in which spaces thin wool rugs should be placed, one must take into account the characteristics of each room and focus on one's own desires. If in the living area one can particularly appreciate the durability and practicality of these models, in the bedrooms one will certainly appreciate the warmth and decorative capacity of their designs.
What are the best tips on how to choose thin wool rugs that are effectively coordinated with the style of the room?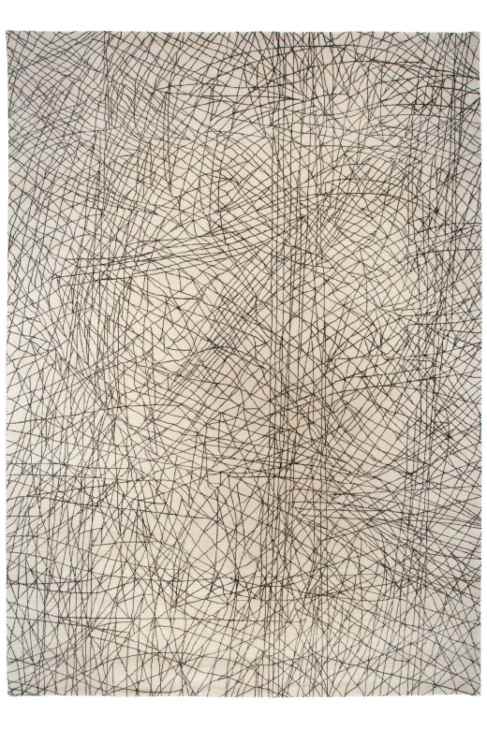 In order to be able to choose the right thin wool rugs for the different rooms in your home, you first need to thoroughly study the space you want to furnish. Starting with the square footage of the room and moving on to an analysis of the colours and design of the different carpets, without forgetting your own personal style, you can then identify the perfect product.
First, it is important to define the space in which you want to place the particular carpet, in order to identify the right size of the model. Once this is done, you need to work out what type of product will best suit the room, taking into account the type of room and the furniture already in it.
At this stage, various carpet models can be considered. For example, hand-knotted ones with an oriental design are great if you want to give a classic touch to the room. On the other hand, woven ones with an abstract design might be the right choice to give personality to a room that has been furnished in a contemporary style and needs some liveliness.
Nodus creates prestigious rugs.
Bring luxury into your home!
>>> CONTACT US! <<<

Nodus has reinvented the luxury rug. It was in fact the first brand to propose the concept of the rug as a work of contemporary art.
Nodus has always created exclusive products that furnish the most beautiful homes in the world. Do you want to make your home inimitable as a work of art?
Bring a hand knotted rug of the highest quality and design into the spaces of your daily life! Give your family and the people you love the beauty of a dream masterpiece! Every piece of Nodus is designed by famous Designers, making it recognisable and prestigious. In this way, each rug is unique: you will not find another one like it. Like all beautiful and unrepeatable things, one piece in the Nodus collection sets you apart and speaks to others about your taste and elegance. CONTACT US!