The hand knotted neutral rug: how to incorporate it into a furniture design?
Design — Home —
Apr 28.2023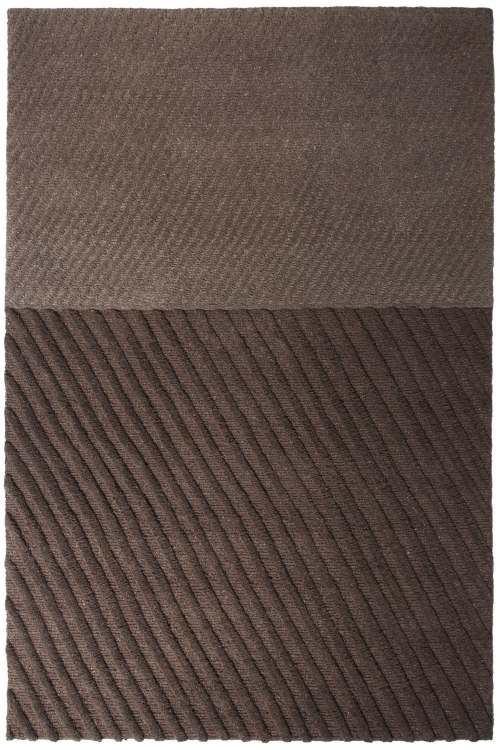 The hand knotted neutral rug is a great idea if you want to furnish your home in a simple, modern style, making timeless furnishing choices.
The hand knotting technique guarantees excellent durability of the pattern and, thanks to the use of yarns dyed in neutral tones, these rugs are also very versatile and functional.
What are the unique qualities of a hand knotted neutral rug?
Hand-knotted carpets are the oldest version of this textile art form. In their neutral colours, these carpets express a timeless elegance that makes them perfect for adding a special and exclusive touch to different rooms in the home.
Each hand knotted neutral rug is a unique piece, resulting from meticulous and careful processing by experienced craftsmen. Durable, high quality yarns are used in the production of these carpets. Wool is the most common option and is chosen especially when one needs a strong, durable carpet that provides warmth. When you want to give your carpet a precious and special touch, you can add a small percentage of silk, which will make the carpet softer and shinier. Another option to consider is cotton, which is versatile, soft and perfect for dyeing in natural shades.
The use of carpets in neutral tones has grown a lot in recent years, mainly due to the increase in demand for Scandinavian or contemporary style furniture. These furnishing styles make the use of light-coloured furniture and accessories a key principle, and a range of colours from white to earthy colour palettes is used for carpets.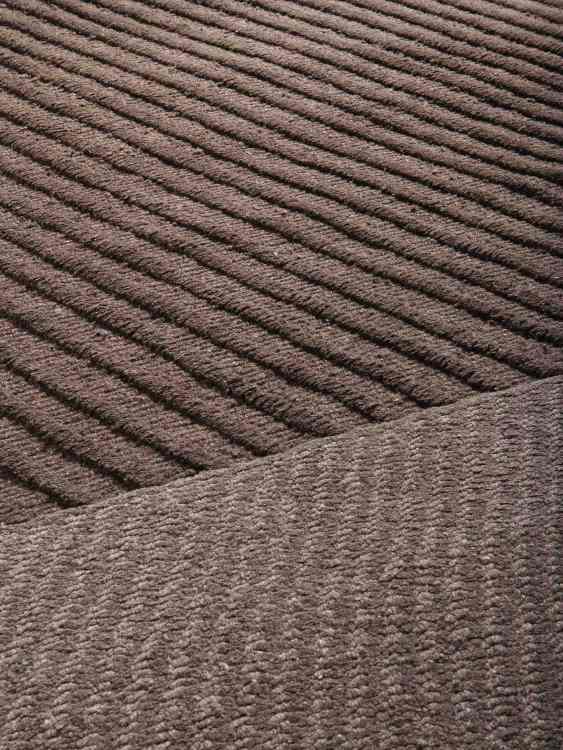 How to furnish a home in a unique way with knotted carpets in natural colours
Neutral colours for carpets are the right choice to give the room a calm and sophisticated look. A cream, grey, beige or light brown carpet can give an elegant touch to living rooms, kitchens and bedrooms.
For best results, it is important to check that the contrast between the colour of the hand knotted neutral rug and that of the floor and furniture is sufficient. If there is a white marble floor, for example, it is preferable to go for taupe or brown, while if the room has a parquet floor, almost the entire range of natural colours can be used for the carpet.
The use of hardwearing yarns such as wool, silk and cotton and the knotting process makes the rugs very resistant to wear and treading. These characteristics mean that carpets in neutral tones can also be used to decorate high-traffic areas of the home, such as stairways, hallways or the entrance area of the house.
With a hand knotted neutral rug, you can give personality to any space in the home. What needs to be done is to find the balance between the colour of the piece, its design and the style of the room to be furnished. A grey piece with an abstract design, for example, can be a good solution for furnishing an elegant living room, while a beige carpet with an essential design is the perfect solution for a bedroom furnished in Scandinavian style.
Since neutral tones are extremely versatile, the same carpet pattern can be used successfully in several spaces in the home. A hand-knotted runner in neutral tones is perfect for adding a touch of colour and protecting floors in the hallways of the house, but could also be used to welcome guests in front of the front door or on the balcony threshold.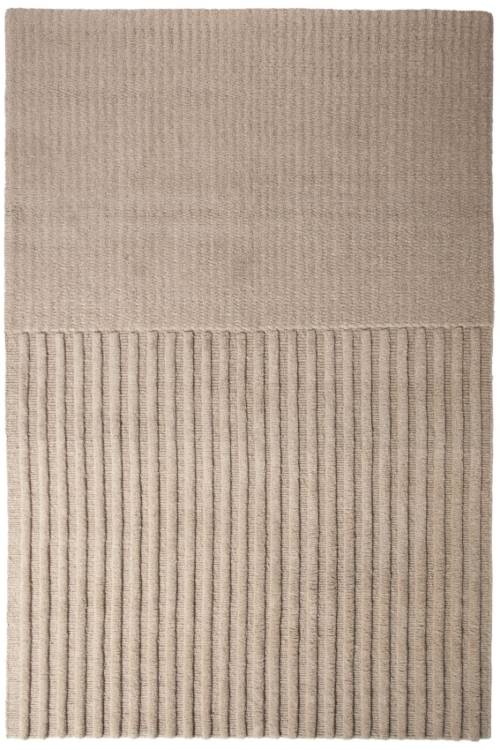 How to enhance a hand knotted neutral rug with interior design choices?
In order for the end result of the interior design work to be fully satisfying, both in terms of aesthetics and functionality, it is necessary for carpets and furniture to dialogue with each other and support each other.
To create a good harmony between carpets and furniture, it is first necessary to choose a carpet with the right size and shape for the room to be furnished. An extra-large rectangular carpet is a good idea to visually fill a large space furnished with only a few design pieces. One or more smaller, irregularly shaped rugs, on the other hand, can be very useful to visually emphasise and subdivide different areas of the room.
A further aspect to be taken into account during the process of choosing a neutral hand knotted neutral rug is the thickness of the different models. A tall, thick piece is ideal if one wishes to emphasise the elegance and centrality of the piece, while a thinner model is more suitable if one wishes to emphasise the functionality and contemporary nature of the specific pattern.
Nodus creates prestigious rugs.
Bring luxury into your home!
>>> CONTACT US! <<<

Nodus has reinvented the luxury rug. It was in fact the first brand to propose the concept of the rug as a work of contemporary art.
Nodus has always created exclusive products that furnish the most beautiful homes in the world. Do you want to make your home inimitable as a work of art?
Bring a hand knotted rug of the highest quality and design into the spaces of your daily life! Give your family and the people you love the beauty of a dream masterpiece! Every piece of Nodus is designed by famous Designers, making it recognisable and prestigious. In this way, each rug is unique: you will not find another one like it. Like all beautiful and unrepeatable things, one piece in the Nodus collection sets you apart and speaks to others about your taste and elegance. CONTACT US!