Made to measure carpets for Navy style furniture
custom rugs —
Sep 30.2022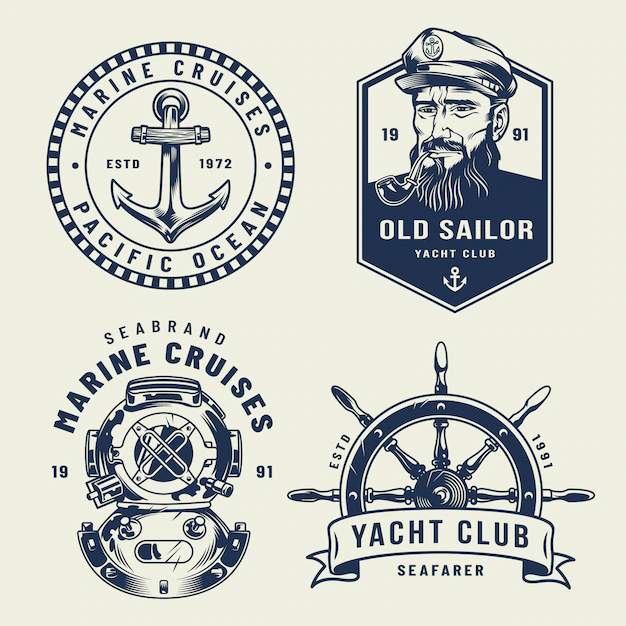 Navy style furniture is an original solution for the interior design of homes in a seaside location as well as in the city.
The presence of symbols and colours reminiscent of the marine world gives the home a fresh and youthful atmosphere. The predominance of blue and in particular the characteristic navy blue colour, then, gives the rooms a traditional and stately look. In this context, there are also Made to measure carpets for Navy style furniture , items that are ideal for decorating rooms and flats created in this particular style.
Navy style: elegant and sophisticated furnishings (which are enhanced by the right luxury carpets)
The navy furnishing style is openly inspired by the seafaring world. The essential elements that cannot be missing in a home furnished in this style are blue decorations, curtains, cushions and textiles made of natural materials and in delicate colours, wooden furnishing accessories and marine symbols such as seashells, anchors or fish. And even luxurious carpets.
The combination of wooden furniture and the typical colours of this style gives the home an elegant and sophisticated atmosphere, also thanks to the care with which individual furniture elements and decorations are chosen.
When choosing navy-style furniture for the home, care must be taken to balance the use of colours so that the intensity of blue does not reduce the brightness of the room. To escape this danger, navy blue is often contrasted with white: when they are close together, these two colours reinforce each other, creating a beautiful effect.
Striped carpets or cushions are good examples of this: they have a simple, striking design that fills a corner of the living room with colour and personality. Provided that certain rules are respected, it is therefore not that difficult to choose Made to measure carpets for Navy style furniture . But let us continue with our guide.
Depending on the result you want to achieve, you can choose to furnish only certain areas of the house with navy-style furniture or introduce elements inspired by the marine world in all rooms. The most common choice is to adopt this furnishing style exclusively in the living area, inserting only a few themed decorations in the bedrooms.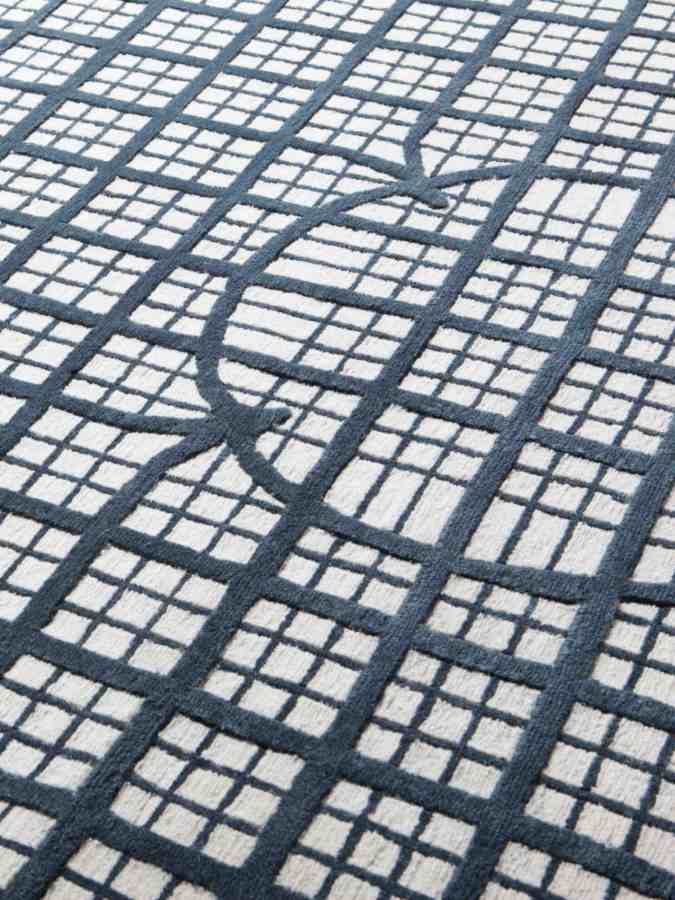 Which custom-made carpets are ideal for homes furnished in a navy style?
For a home with navy-style furnishings, the best choice is to ask for custom-made carpets. Indeed, by being able to customise the size, shape and style of the individual carpet, you can be sure that the end result will be in harmony with the principles and characteristics of this particular style of interior design.
The first choices to be made concern the shape and size of the carpet. To match the lines of navy-style furniture and decorations, it is preferable to choose made-to-measure rectangular or square-shaped items. Both large and small carpets can be made, depending on the space available in the room. Of course, on the basis of the actual size of the area to be furnished, it will be possible to define the ideal size of the piece in detail.
Equally important and delicate is the choice of colours for the luxury carpet . The colour navy blue is one of the pillars of the maritime furnishing style and it is essential that the colours chosen for the carpet match this shade of blue.
In addition to the aforementioned navy blue, there are other colours to consider when creating the perfect custom-made carpet to complement your home décor. White and neutral colours – such as beige, cream or straw yellow – are safe choices that can bring a breath of fresh air into the room. Other colours to keep in mind? It's simple: pastel green and teal are great when you want to create a relaxing and feel-good atmosphere. Alternatively, you can choose a luxury rug with a striped pattern, providing pastel colours or other shades that match the rest of the decor.
As far as materials are concerned, both wool and cotton prove to be excellent solutions. In both cases, these are materials that are easy to work with, resistant and durable. Those who wish to emphasise the presence of natural elements in their furniture can also opt for jute, sisal or coconut fibre products.
What other ideas for choosing Made to measure carpets for Navy style furniture ?
Those who want to bring a bit of the typical maritime atmosphere into their home can also decide to include only navy-style carpets in their furnishings. Specifically, these solutions are suitable both indoors and outdoors and, among other things, certainly allow for a high level of customisation.
In conclusion, we can say that custom-made luxury navy-style carpets can take various shapes and designs. They range from the simplest models with plain colours or large horizontal stripes, to products that reproduce detailed seascapes. In general, these are carpets with a great decorative capacity and made in colours that stimulate positive emotions, predisposing owners and guests to calm and tranquillity.
Nodus creates prestigious rugs.
Bring luxury into your home!
>>> CONTACT US! <<<

Nodus has reinvented the luxury rug. It was in fact the first brand to propose the concept of the rug as a work of contemporary art.
Nodus has always created exclusive products that furnish the most beautiful homes in the world. Do you want to make your home inimitable as a work of art?
Bring a hand knotted rug of the highest quality and design into the spaces of your daily life! Give your family and the people you love the beauty of a dream masterpiece! Every piece of Nodus is designed by famous Designers, making it recognisable and prestigious. In this way, each rug is unique: you will not find another one like it. Like all beautiful and unrepeatable things, one piece in the Nodus collection sets you apart and speaks to others about your taste and elegance. CONTACT US!