Skinny rugs : what are they? What characteristics do they have? When to choose a thin carpet?
Design — Home —
Aug 25.2023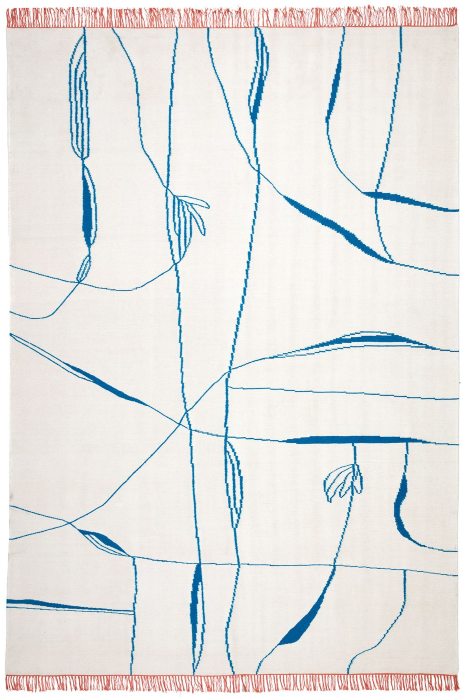 Skinny rugs are characterised by their reduced thickness compared to traditional textiles. This makes them a practical and versatile solution for decorating domestic spaces.
In particular, these carpets are able to enhance the appearance of the rooms in which they are placed without weighing down the atmosphere but, on the contrary, adding texture and warmth in an elegant and discreet manner.
How do you choose skinny rugs that are ideal for your room?
When choosing a thin carpet, it is important to take into consideration the size and shape of the space to be furnished to ensure that the end result is perfectly harmonious. As is also the case with thicker carpets, the size of the carpet must be proportionate to the room in which it is placed. If this is the case, you may decide to resort to designing a custom-made carpet .
In order to find the right size of the carpet, one must also take into account how it is to be used. If you want to delimit a specific area, such as a reading corner or a living room, for example, it is advisable to opt for a large-size carpet that covers the entire desired area.
Conversely, if you want to add a touch of warmth and comfort in a small space, such as a hallway or entrance area, a very small, thin rug may be the ideal option.
The shape to be given to the artefact depends both on the area in which it will be placed and on one's personal taste. For rectangular or square rooms, carpets of the same shape are a common choice, while in more irregular rooms, such as narrow corridors or unusually shaped corners, it is possible to opt for thin round or free-form carpets that best fit the available space.
Another tip. If you choose to furnish with skinny rugs , you should bear in mind that they are more susceptible to wear and tear than thick carpets. To preserve their beauty and durability, it is therefore important to adopt good practices for their maintenance and care. In addition to regular cleaning of skinny rugs , which is essential to remove dust and dirt that accumulate on their surface or between their fibres, it is also good to periodically check the wear condition of the product and, if necessary, consider rotating the model.
Materials and textures for skinny rugs : what are the most frequent choices?
Materials and textures of carpets have a decisive influence on the durability of the product and the comfort of the room. Depending on the type of room to be furnished, one can consider skinny rugs made of wool or vegetable fibres or pieces made of synthetic fibres such as polypropylene, nylon or polyester.
While the former alternatives are perfect for furnishing indoor spaces in the home, the latter are best suited for outdoor spaces, as they are easy to clean, can withstand the weather and retain their shape well over time.
As far as textures are concerned, there are many different options to choose from within the range of skinny rugs . In most cases, this type of textile is offered with a short pile structure, which is ideal for those who want to keep the thickness of the textile to a minimum.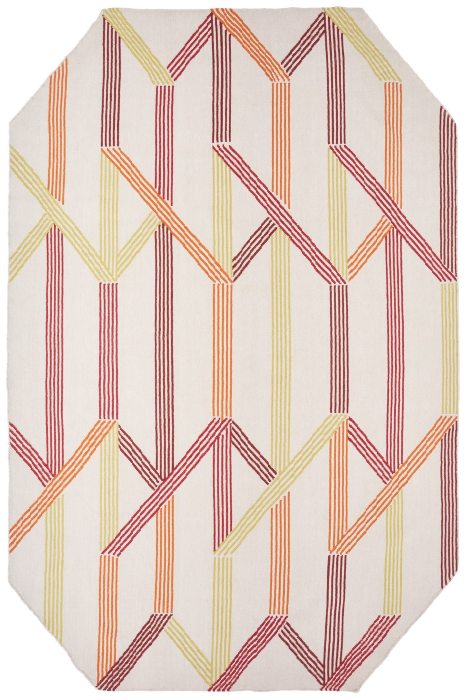 Alternatively, woven carpets can be considered: in this case, the absence of the warp makes it possible to have a thickness of just a few millimetres and to obtain an artefact that is extremely light and versatile.
How to match the colours and patterns of skinny rugs with the rest of the furnishings?
Skinny rugs often have a less imposing appearance than thicker pieces. For this reason, if you want to bring the carpet into the centre of attention, you should carefully choose the colours and patterns of the product so that it can stand out in relation to the furnishings in the room.
To achieve a harmonious and consistent result, it is advisable to take into consideration the mood and style of the other decorations in the room. If the décor is dominated by neutral colours and simple lines, a subtle carpet with a bold pattern or refined textures can be used. In such cases, the artefact can easily become the focal point of the room and, at the same time, bring an irresistible touch of elegance. On the other hand, if the room is already rich in colour and pattern, it is preferable to furnish it with a subtle plain carpet in neutral colours.
When working on any furnishing project, always bear in mind that skinny rugs are perfectly suited to minimalist design with clean lines, neutral colours and open spaces. More specifically, the versatility of skinny rugs makes them perfect for any type of minimalist interior design, whether it is a contemporary, Nordic or industrial style.
The simplicity and elegance of these environments can be made to stand out even more through the use of thin rugs , thanks to which it is possible to create a look that is coherent and harmonious with the rest of the furnishings.
Nodus creates prestigious rugs.
Bring luxury into your home!
>>> CONTACT US! <<<

Nodus has reinvented the luxury rug. It was in fact the first brand to propose the concept of the rug as a work of contemporary art.
Nodus has always created exclusive products that furnish the most beautiful homes in the world. Do you want to make your home inimitable as a work of art?
Bring a hand knotted rug of the highest quality and design into the spaces of your daily life! Give your family and the people you love the beauty of a dream masterpiece! Every piece of Nodus is designed by famous Designers, making it recognisable and prestigious. In this way, each rug is unique: you will not find another one like it. Like all beautiful and unrepeatable things, one piece in the Nodus collection sets you apart and speaks to others about your taste and elegance. CONTACT US!