The Scandinavian living room rug: a guide on how to make the right match
Design — Luxury rugs —
Jan 02.2023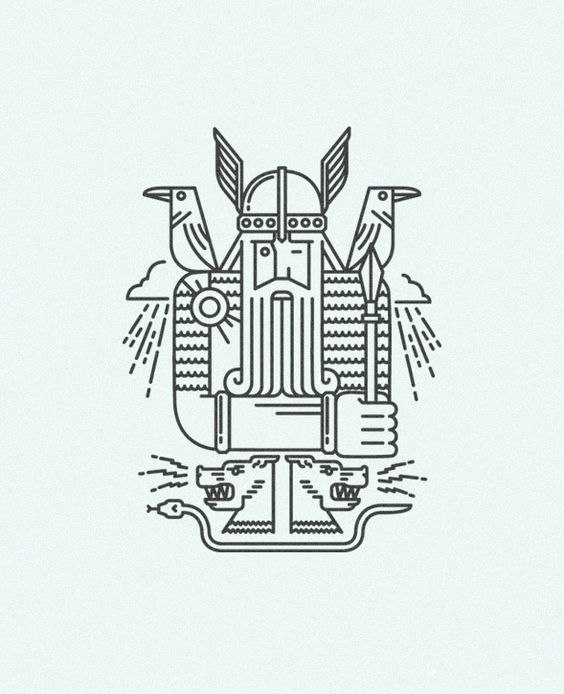 The living room is a central space for domestic life: it is in this room that family and friends gather to share meals or to enjoy moments of leisure. It is therefore essential to create a refined and cosy ambience through interior design choices.
With Nordic furniture, it is up to the carpet to warm the atmosphere and give the room a sophisticated look. Here are some useful tips on how to choose a luxury carpet for a Scandinavian living room and how to achieve a stylish and elegant result.
Which Scandinavian living room rug? Best advice
Nordic furniture has very specific characteristics: it is made of light-coloured wooden furniture, has straight lines, makes very little use of decoration and accessories and focuses on functionality.
In a living room furnished according to these principles, the carpet must be able to respect the qualities of Nordic furniture and, at the same time, contribute to creating a warm atmosphere.
Specifically, Scandinavian living rooms are characterised by the furniture's ability to create spacious and bright-looking locations, even when faced with a small room. The merit for this is the neutral, light colours that dominate the scene and are protagonists in both furniture and textiles.
So, what is the right Scandinavian living room rug? For a living room furnished in this style, you can choose a Nordic carpet , which is the ideal complement to the furniture. Alternatively, you can make a different choice and opt for a contemporary art artefact or a modern abstract artefact.
A common choice among those who have opted for Scandinavian furniture for their living room is to use a thick, short pile carpet. This kind of artefact stands out in the room, even when it has a minimal design, and gives personality to the space, creating a contrast between the sharp lines of the furniture and the thickness of the rug itself.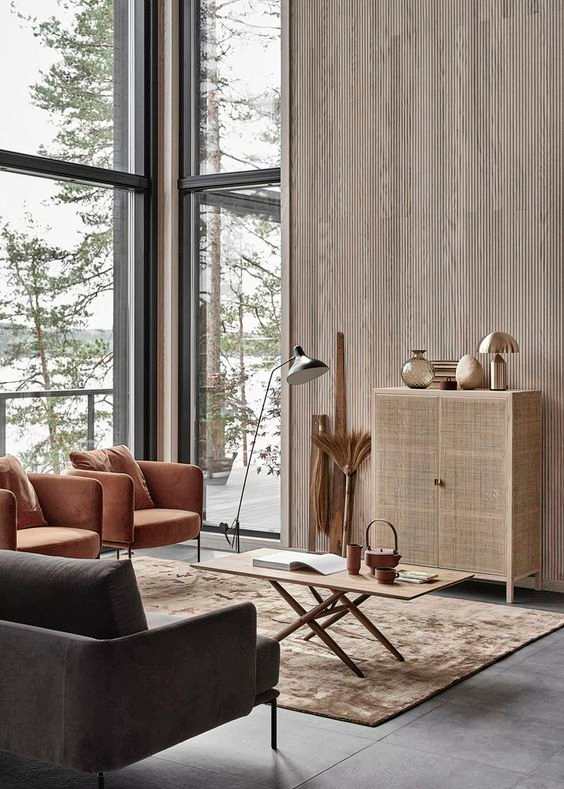 The ideal carpet materials, shapes and colours for a Scandinavian living room
The Scandinavian living room rug is ideally made of a natural material and neutral colours. Wool is the most suitable yarn if you want to emphasise the warmth of the room, while jute and hemp are good alternatives if you want to emphasise the natural and ecological aspect of the carpet.
For the living room, carpet models in shades of grey and beige are preferable, i.e. elegant colours that are also suitable for a busy space in the home. Compared to white carpets, these models are better at disguising the presence of dust, are less prone to staining and are also easier to clean.
Depending on whether you want to create a space with a minimalist décor or whether you want to give the room a touch of originality, you can choose a plain-coloured carpet or a pattern with a multi-coloured weave or a specific pattern. Specific in what way? In Nordic carpets, it is, for example, common to find decorative geometric patterns, which are based on the use of lines, diamonds or chess.
If you want to somewhat break the rigour that characterises Nordic design, it is a good idea to choose a carpet with rounded elements. This can be a round or oval rug. Or it may be a rectangular rug or a piece with curved lines, circles or sinuous shapes.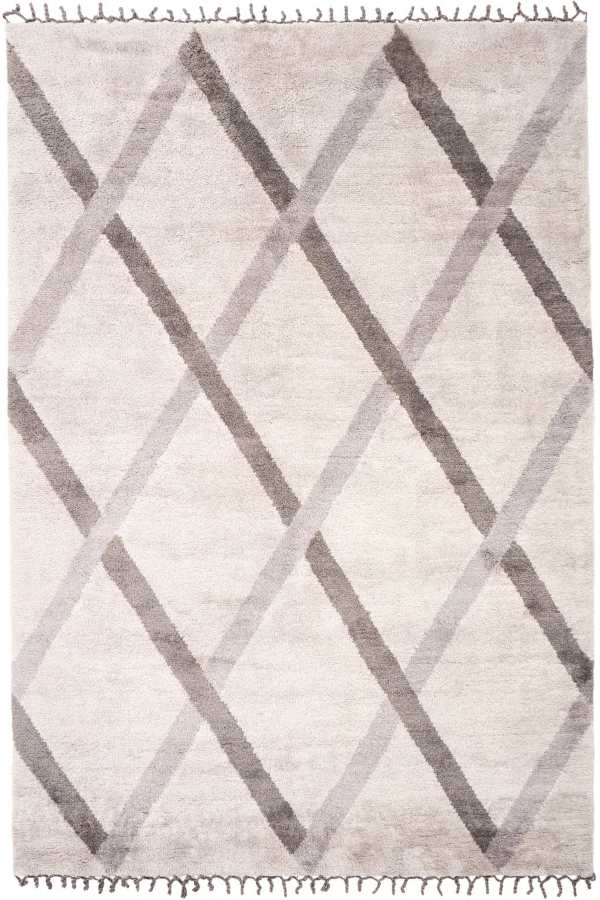 More tips for choosing a Scandinavian living room rug…
With furniture as basic as Scandinavian, it is up to the carpet to give the room personality. By thinking about the placement of the artefact, it is possible to work out which is the most suitable model to complete the decor.
If the carpet is to be placed under the sofa, one can choose a large rectangular model or a smaller round piece. In a Scandinavian living room, irregularly shaped carpets also work very well. Introducing an abstract or originally shaped pattern gives movement to the space and makes it unique and distinctive. The same result can be achieved by choosing a rug with a relief pattern: the three-dimensional effect of the pile work puts this type of artefacts centre stage and softens the simplicity of the lines of the furniture.
When furnishing the living room, it is very important to ensure that the carpet is consistent in style and material with the furniture and other elements in the room. When the carpet is to be placed next to the sofa, it becomes crucial to choose a pattern that matches perfectly with the colour and material with which the sofa is upholstered. As a general rule, a plain-coloured rug is preferable when there is a sofa with a velvety upholstery or a patterned fabric, while a rug with a 3D weave or multi-coloured pattern will go very well with a leather sofa or a sofa with a simple fabric cover.
Our guide to a Scandinavian living room rug ends here. Now, it's your turn: search the Nodus collections for the product that best suits the style of your living room!
Nodus creates prestigious rugs.
Bring luxury into your home!
>>> CONTACT US! <<<

Nodus has reinvented the luxury rug. It was in fact the first brand to propose the concept of the rug as a work of contemporary art.
Nodus has always created exclusive products that furnish the most beautiful homes in the world. Do you want to make your home inimitable as a work of art?
Bring a hand knotted rug of the highest quality and design into the spaces of your daily life! Give your family and the people you love the beauty of a dream masterpiece! Every piece of Nodus is designed by famous Designers, making it recognisable and prestigious. In this way, each rug is unique: you will not find another one like it. Like all beautiful and unrepeatable things, one piece in the Nodus collection sets you apart and speaks to others about your taste and elegance. CONTACT US!