Rugs with roses: how to choose the right floral rug with a rose pattern?
Design — Home —
Dec 13.2022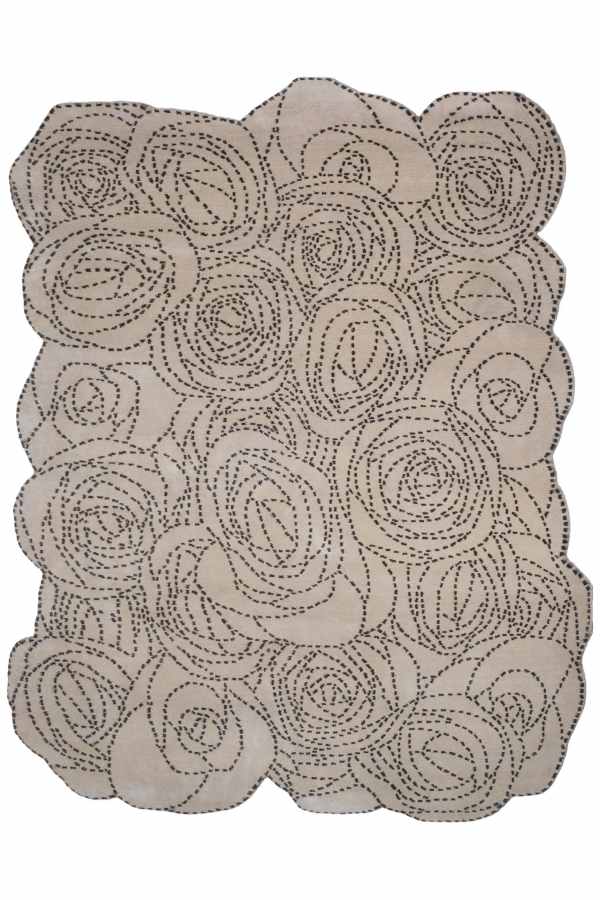 Rugs with roses are a great idea for decorating both classic and contemporary style homes. Looking closely at the patterns that make up the ensemble of these artefacts, one can see how a simple floral decoration allows for a great variety of pieces.
Indeed, there are extra-large roses, which reproduce the flower in every detail and become the protagonists of the décor, and there are stylised roses, which delicately decorate the surface of the fleeces. Thanks to this wide variety, you can quite easily choose the most suitable carpet for your home.
What do you need to know to furnish a room with one or more Rugs with roses?
Roses are one of the most common floral decorations in carpet art. The rose plant is in fact widespread throughout Asia and the Middle East and, together with lotus, peony and carnation, its flowers enrich some of the finest antique carpets.
In Persian carpets and the Oriental tradition in general, roses have been used both to create a delicate decoration on the outer frame of the carpet and in the central field of the carpet. In the latter case, roses are flanked by other designs characteristic of the culture and folklore of Oriental peoples. And they often have a precise symbolic meaning.
Roses are also the decoration that distinguishes a particular type of kilim carpet , which is produced in Armenia. Unlike Persian carpets, in this type of carpet, the rose has less detail and is more stylised in shape. This is due to the differences in the processing system adopted: in the case of Persian carpets, the item is knotted by hand and each rose is made up of dozens or hundreds of knots. By using very fine yarns, it is possible to add details, weave threads of various colours and thus achieve a rather realistic result. In kilim patterns, on the other hand, the carpet is woven with the aid of a loom, and the designs have a lesser degree of detail.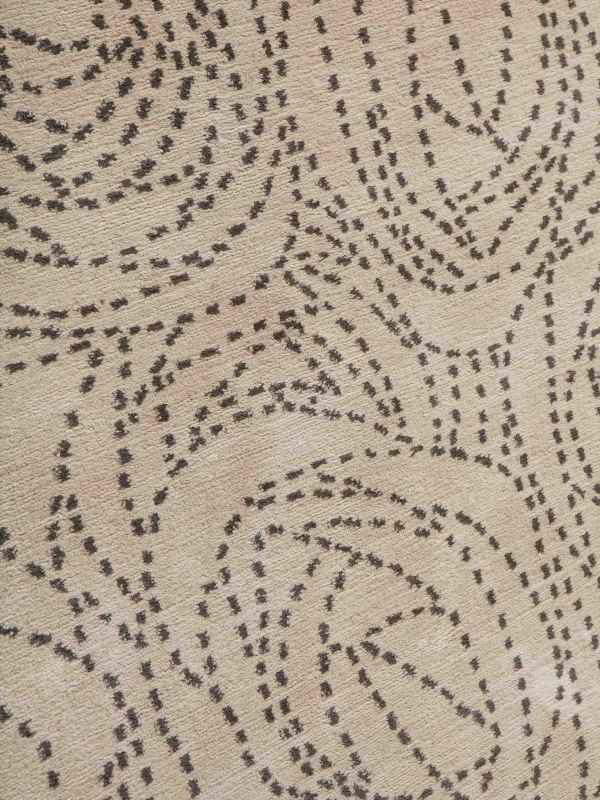 When to decorate with Rugs with roses?
Depending on the materials from which the individual pattern is made, the size of the flowers and the overall look of the piece, the rose carpet can be used to create a romantic, natural or refined atmosphere.
Either way, Rugs with roses can enrich the décor of various rooms in the home. The final effect that is achieved depends on how the floral decoration and the type of space are combined. In a bedroom, the presence of roses always suggests a sense of romance and delicacy, while in a living room roses can be used to create a space that is elegant and sophisticated.
To achieve a balanced result, it is important to balance the quantity and size of roses with the other decorative elements in the room. It is also good to make sure that there is a good balance between the carpet, the floor and the walls. As always, the goal is to achieve an interior design result that is truly satisfying.
Rugs with roses have great decorative power and it is advisable to place them in such a way that they are highly visible. You can also consider placing a carpet with this type of decoration on the wall. A small one, perhaps shaped just like a rose, is an excellent substitute for pictures and paintings. It can thus give the room just the right amount of colour and warmth.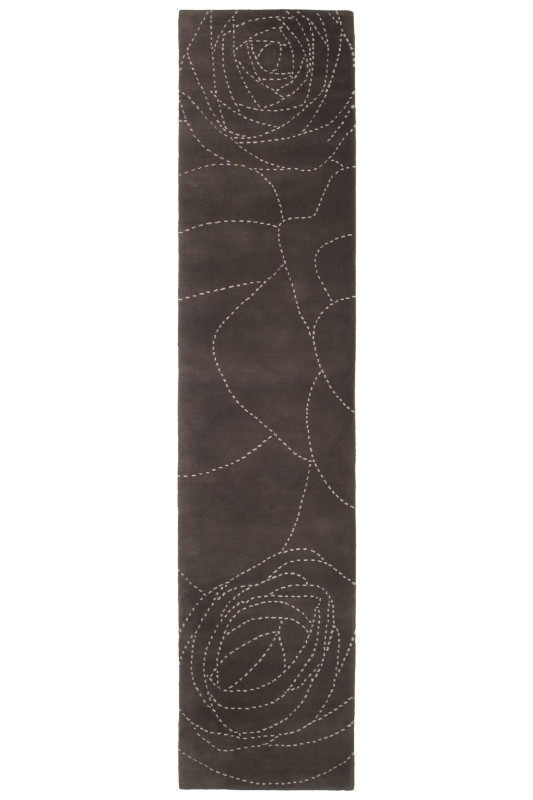 What are the tips for creating an elegant interior design using a floral carpet?
In a home furnished with classic furniture, Rugs with roses are very suitable. These pieces have a delicate and romantic look, which goes perfectly with solid wood furniture and the warm colours of traditional homes. For rooms of this type, carpets with many small roses in delicate colours, placed on a beige or cream background, are recommended.
In contemporary style homes, one can instead be daring with rugs of irregular shapes and large roses, realistic or stylised. In most cases, rose designs feature the typical colours of this flower – usually pink, red, white and yellow – but there is no lack of more original proposals that play with more unusual colours such as purple or blue.
Carpets with floral decoration can achieve many different results. Large red roses on a black background convey passion and luxury, and are an excellent idea to complete a sophisticated interior. A carpet of small white roses on a green background, on the other hand, suggests freshness and naturalness and is suitable for a simpler, more contemporary décor. And again: a carpet made of an expanse of multicoloured roses on a light background has a romantic and delicate air, which is perfect for hallways and bedrooms. In short: the choice of one or more rugs with roses is always a winner in interior design.
Nodus creates prestigious rugs.
Bring luxury into your home!
>>> CONTACT US! <<<

Nodus has reinvented the luxury rug. It was in fact the first brand to propose the concept of the rug as a work of contemporary art.
Nodus has always created exclusive products that furnish the most beautiful homes in the world. Do you want to make your home inimitable as a work of art?
Bring a hand knotted rug of the highest quality and design into the spaces of your daily life! Give your family and the people you love the beauty of a dream masterpiece! Every piece of Nodus is designed by famous Designers, making it recognisable and prestigious. In this way, each rug is unique: you will not find another one like it. Like all beautiful and unrepeatable things, one piece in the Nodus collection sets you apart and speaks to others about your taste and elegance. CONTACT US!