Modern kilim rugs: how to choose the right models for your interior design project?
Design — Materials and techniques —
Nov 25.2022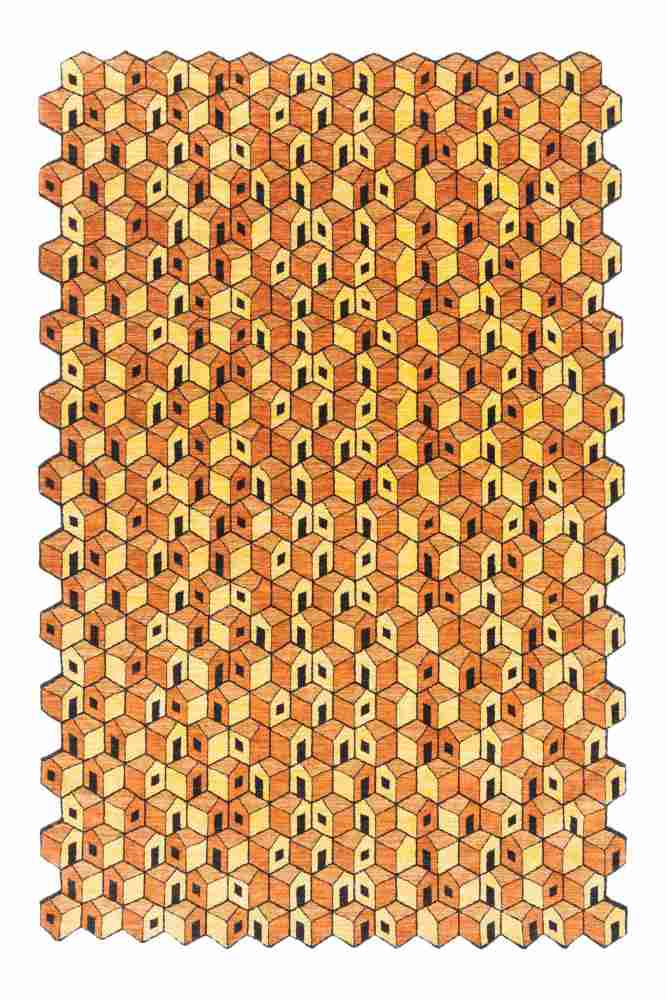 Modern kilim rugs are a valuable resource for interior designers. In fact, they are probably the most versatile artefacts of all: they can be used to decorate any space in the home, indoors and outdoors, and have so many positive aspects that they can become the true added value of a furnishing project.
The appearance of a contemporary kilim is both traditional and modern. On the other hand, its great functionality can prove to be the right choice in many different cases. Let's see why.
What are the strengths of a modern kilim carpet?
The kilim is a special type of carpet, originating in Turkey (https://www.nodusrug.it/blog/tappeti-turchi/) but widespread throughout the Middle East and Asia. This type of artefact differs from classic Asian rugs in the way it is made. It is not a hand-knotted carpet, but rather a hand-woven carpet, with a processing system that is similar to that used in tapestry production.
In kilim rugs, the warp and weft threads are woven together and the result is a very thin artefact that is just as compact and strong as knotted rugs. The kilim carpet is therefore a lightweight artefact, easy to move and, in many cases, with a reversible pattern.
In the past, this type of carpet was used both as a prayer mat and as a furnishing element to decorate homes. It could be placed on the floor, to protect the floor, but it could also be placed on tables and furniture, to embellish them. It could also be fixed on walls, in order to decorate them.
Even today, modern kilim rugs can fulfil several functions. When placed on the floor, they cover the floor and add a touch of colour to the room. Conversely, when placed on the walls, they are an excellent substitute for paintings and photographs.
Why should you choose modern kilim rugs for your home?
Modern kilim rugs are made from hardwearing yarns and are often dyed in bright, flamboyant colours. In different rooms of the home, kilim rugs stand out because of their eye-catching appearance, which immediately enhances the aesthetics of the room.
Usually, kilim rugs are made using a wool or cotton yarn. In both cases, the result is rugs that, despite being thin, offer great comfort and have a solid structure. Thanks to a flat but still very durable weave structure, they are ideal rugs for use in all areas of the home.
In fact, a modern kilim carpet can decorate the living area of the home, including the busiest spaces, or add a touch of colour to bedrooms. The versatility of these pieces can also be appreciated in the outdoor spaces of the home and, in particular, in terraces or gazebos.
The more colourful and patterned models are perfect for hanging on walls and can be seen as a modern version of tapestries.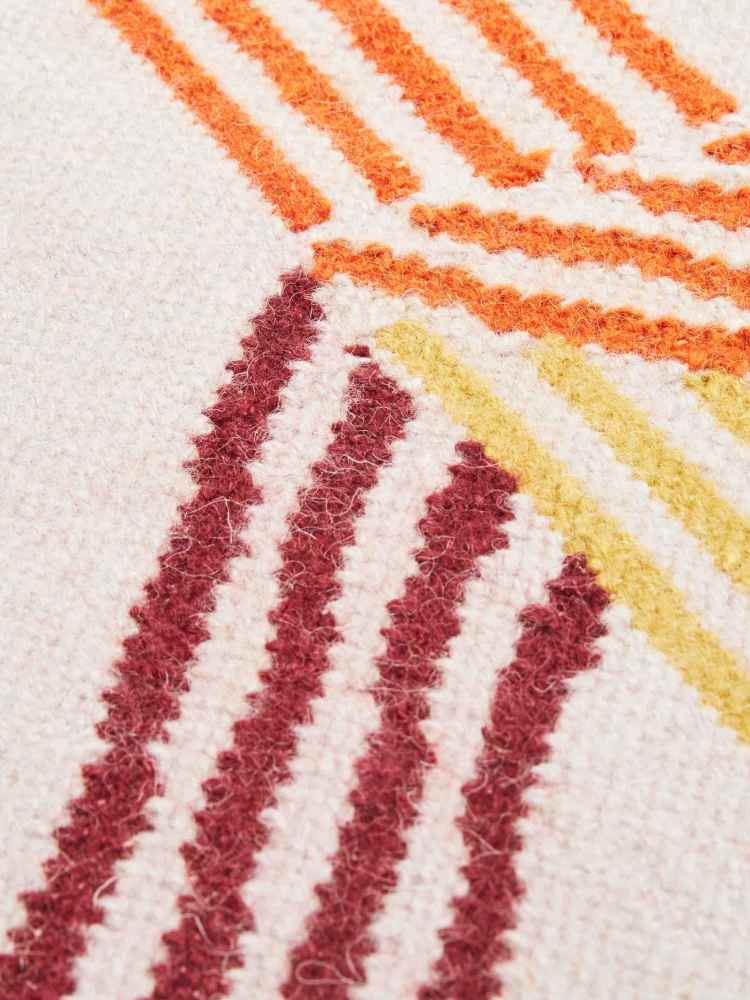 How can modern kilim rugs be used in home decoration?
Classical kilim rugs had mainly a decorative function and were often small models, made in a square or rectangular format. Nowadays, modern kilim rugs are instead offered in various shapes and formats.
Kilims are an excellent alternative to runners for decorating the corridors of the home, for example. In addition, a large modern kilim carpet in an oval or rectangular format can lend personality to living rooms and parlours, even in the case of large or open-plan rooms.
The kilim is also an ideal solution for furnishing bedrooms, both master and children's rooms or guest rooms. This carpet is in fact soft enough to be comfortable when walking on it barefoot. In addition to this, it has a modern appearance, which fits in well with the most popular styles of bedroom furniture.
When choosing modern kilim rugs, it is worth taking the time to study the most suitable colours and patterns for each room in the house. In general, the patterns of kilim rugs are less elaborate and complex than those of Persian rugs. On the other hand, as is the case with Persian artefacts, the patterns and designs in traditional kilim rugs have a precise and symbolic meaning, testifying to the culture and creativity of the craftsmen and women who made them.
In some cases, modern kilim rugs pick up on these decorative motifs and traditional elements. Conversely, in other cases, they choose to give an abstract appearance to the pile.
Geometric motifs are also very common. For example, kilim rugs with stripes or diamonds are among the most versatile patterns. There is also no shortage of modern kilim rugs with a minimal design. Such pieces are ideal for rooms in the home that have been furnished in Nordic and Scandinavian styles.
Nodus creates prestigious rugs.
Bring luxury into your home!
>>> CONTACT US! <<<

Nodus has reinvented the luxury rug. It was in fact the first brand to propose the concept of the rug as a work of contemporary art.
Nodus has always created exclusive products that furnish the most beautiful homes in the world. Do you want to make your home inimitable as a work of art?
Bring a hand knotted rug of the highest quality and design into the spaces of your daily life! Give your family and the people you love the beauty of a dream masterpiece! Every piece of Nodus is designed by famous Designers, making it recognisable and prestigious. In this way, each rug is unique: you will not find another one like it. Like all beautiful and unrepeatable things, one piece in the Nodus collection sets you apart and speaks to others about your taste and elegance. CONTACT US!